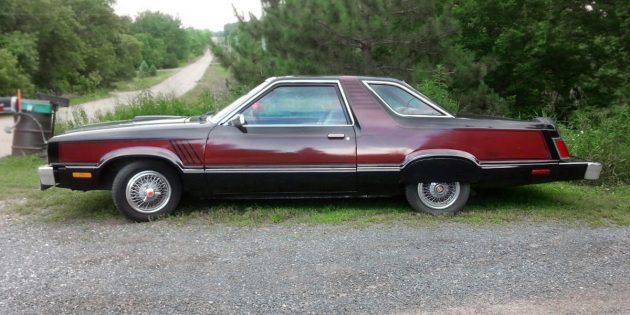 Put your seatbelts on for this one. Or, maybe some of you will need sunglasses… This creation is a 1980 Ford Fairmont custom and it's… interesting, to say the least. It's here on craigslist in New Richmond, Wisconsin with an asking price of $2,000 and the seller says, "CALLS ONLY".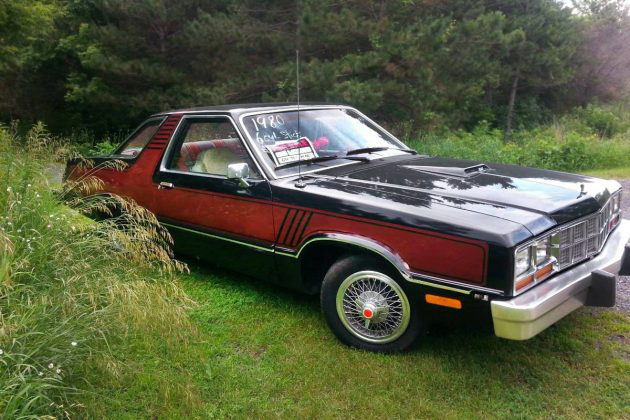 From this angle this looks like a fairly normal Fairmont Futura, nice, crisp, clean. You can see the reverse hood scoop and the knockoff wheel covers, but other than that it looks great to me. The Fairmont was made for the 1978 to 1983 model years and by 1983 the lone model was the two-door Futura. Is that a red back seat and a white or tan passenger seat?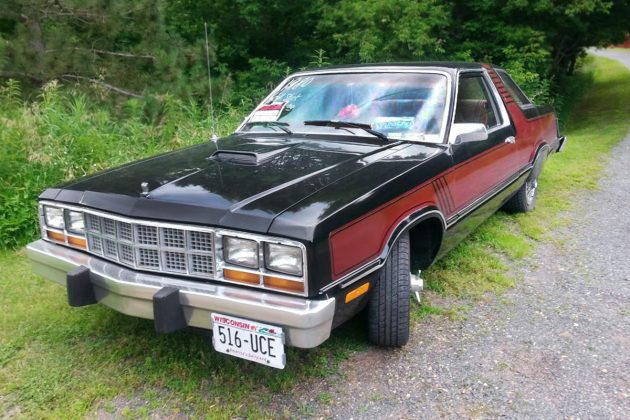 Unfortunately, there are no engine or interior photos, which is always a head-scratcher for me, but the seller says that it has the 200 cubic-inch Thriftmaster inline-six and it also has a fairly unique transmission: a 3-speed manual on the floor, with overdrive. Cool. There is no rust on this car, according to the seller. It really does looks like a nice car. Are you ready for the big reveal?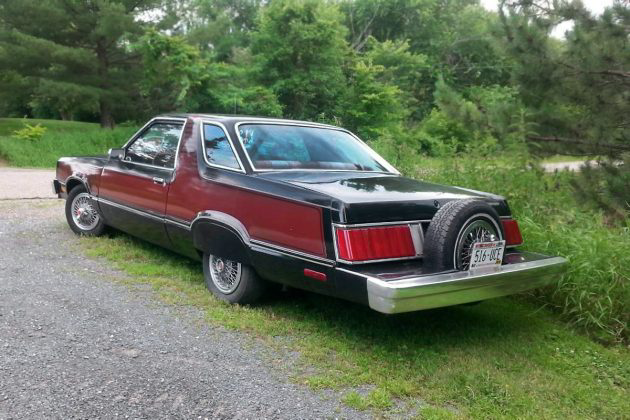 Annnnnnnd, here we go! I can see where they got the idea for the Continental kit on this car, the Futura was almost meant to have that option, wasn't it? Well, maybe not, but in the 1950s, Fords had a similar "basket handle" look on the Crown Victoria and the Continental kit elongated the low, sleek look that was so popular then. If a person were looking for a really unique, inexpensive car with an equally unique transmission, this one is hard to beat. What are your thoughts on this Futura custom?