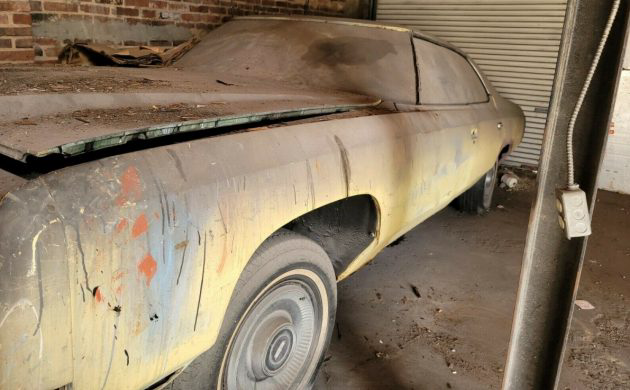 Looking eerie, this 1973 Chevrolet Caprice hardtop reminds me of something one might find in Hannibal Lecter's garage. There's really no backstory as to how, or why, it ended up where it is, as it is – but this has been brevity listing day for me, so I'll put the story together as best I can. This Caprice is located in Washington, D.C. and is available, here on eBay for a BIN price of $5,500 with a make an offer option available. Thanks to Larry D for this discovery!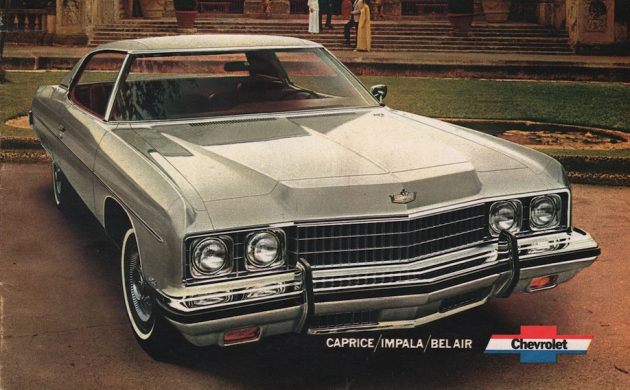 By 1973, the Caprice was offered in five body styles, a new convertible – moved over from the Impala trim line, four-door hardtops and sedans, a two-door hardtop, and a station wagon that was once again referred to as a Caprice and not a Kingswood Estate (though there was no difference other than the name).  This is the preferable four-door hardtop, made so by the elimination of the center B-pillar and door window frames. It allowed for uninterrupted,  panoramic side views. As an aside, I used to reside in Washington, D.C., and finding regular parking was tantamount to the Hunt for Red October. But when you did find a covered space, frequently you'd find a car in this condition that had been sitting in a garage for an indeterminate length of time – it's not that odd an occurrence in the District.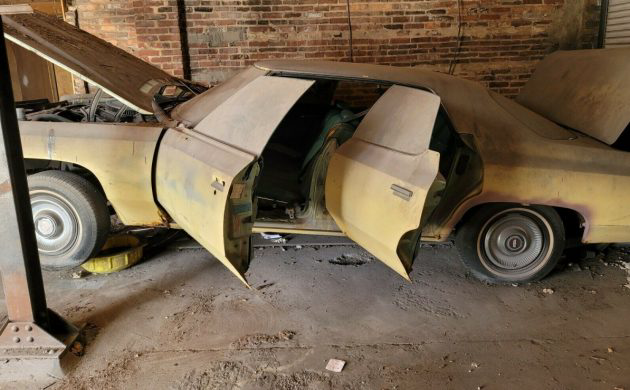 The seller does state, "CAR WAS STRIPPED DOWN TO BE PAINTED AND NEVER GOT PAINTED ALL THE PARTS AND MOLDINGS ARE IN THE TRUNK…" That's a bit peculiar, strip it, park it and forget about it, I guess. It's tough to make a value judgment on this car as the dust, and two poorly positioned images, tell one very little about it. There is a pile of parts in the trunk that should comprise the removed trim, maybe it's all there and maybe not. There is visible rust-through in the lower driver's side fender leg and that's not surprising with this generation of Chevrolet B-Body, though these held up better than their 1965-1970 predecessors. The hood and driver's side fender look like a well-used paint drop cloth.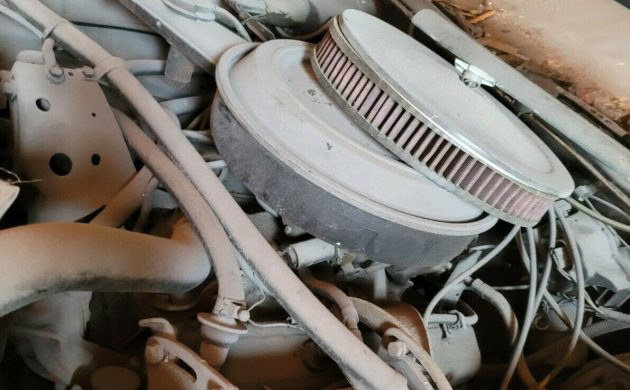 Under the hood is the standard Caprice engine, and one of Chevrolet's bigger disappointments, in the form of a 150 net HP, 400 CI, small-block V8 engine. The 400 was never a world-beater and it took a 20 HP hit in '73 for emission control reasons. I've driven many of these, and with just a driver aboard, it's an adequate experience at best.  It's a safe bet that this Caprice has not run in many moons. A Turbo-Hydramatic 350, three-speed automatic transmission channels power to the rear wheels.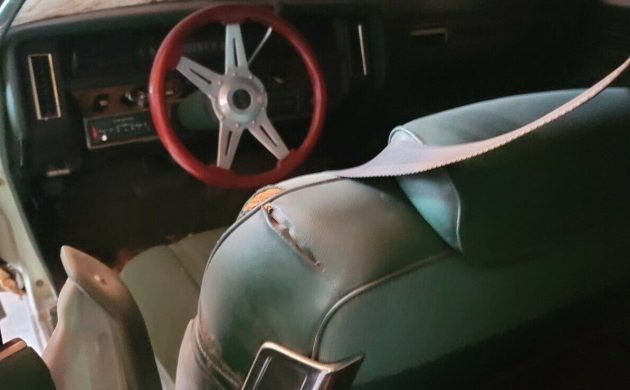 The view inside is limited though it looks as if someone was angling for some sportiness with that aftermarket steering wheel. A split seat seam can be spied on the driver's side seatback, on what looks like light green cloth and vinyl upholstery – a valid selection according to the '73 Caprice sales brochure. Also noted is the "Comfortron" heating/air conditioning control head as opposed to the standard Four-Seasons variety. When inoperative, Comfortron is a bear to straighten out and parts are not commonly sourced any longer.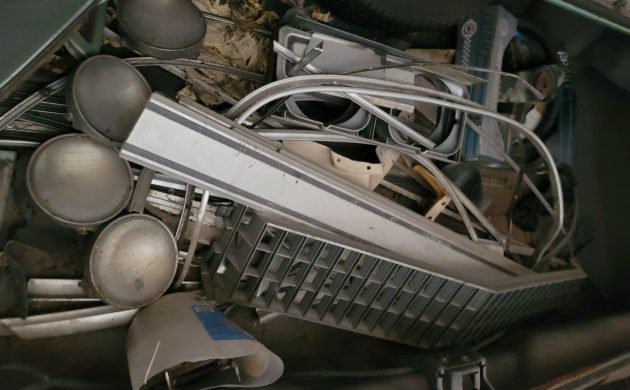 When you talk barn, garage, or parking lot finds, this is it, this is the essence of a car that appears to be long forgotten, recently discovered, and now for sale. And I think the for sale part is where the problem may arise – the price seems a bit steep for what this car is but the make on offer option could prove to be handy, don't you think?