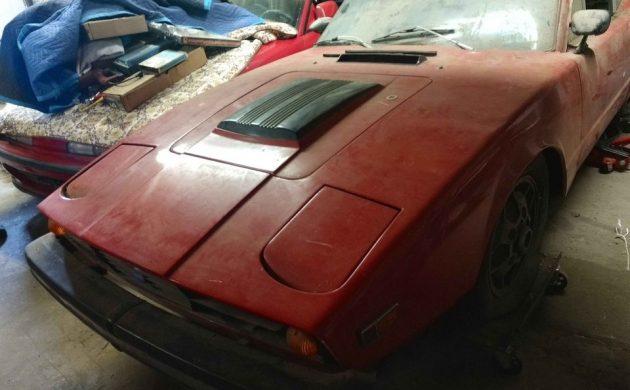 As someone who has been enlisted to help friends sell vintage vehicles, it's of no surprise to me that I see a fair number of listings where another individual is managing the sale. Many owners are older, or just plain tired of dealing with the army of tire kickers that the internet has made possible. This 1974 Saab Sonnet is another example of a fine car done in by years of neglect, but thankfully, stored indoors, likely with grand plans for restoration by its current owner. The listing is brief, but does share enough information to note that the engine was rebuilt in 1987 and that the Saab was parked shortly thereafter, not turning a wheel since that time. Find it here on Facebook Marketplace for $4,250 in Monaca, PA.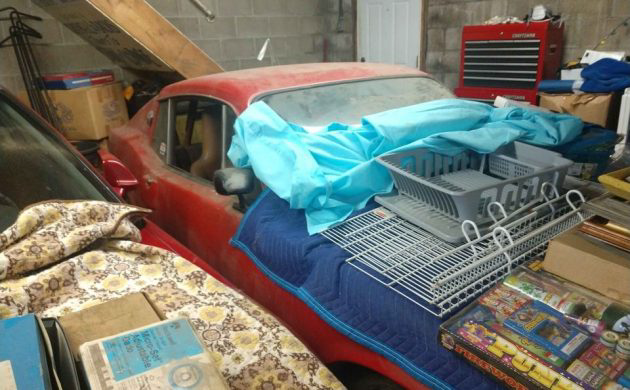 Supposedly, the transmission was rebuilt at the same time. Whatever the story, it's plainly obvious the Sonnet has not seen much action in recent years. I'm always amazed at how many listings mention the drivetrain being substantially rebuilt and then noting that the car was parked shortly thereafter. However, when I look at my own history, I tend to stop driving my projects once they are largely done, as if the significantly reduced risk of the car dying in traffic has somehow made it less interesting to drive. Whatever the reason, I can't be the only one who feels this way, as so many vintage vehicles are listed as having been parked not long after being mechanically restored.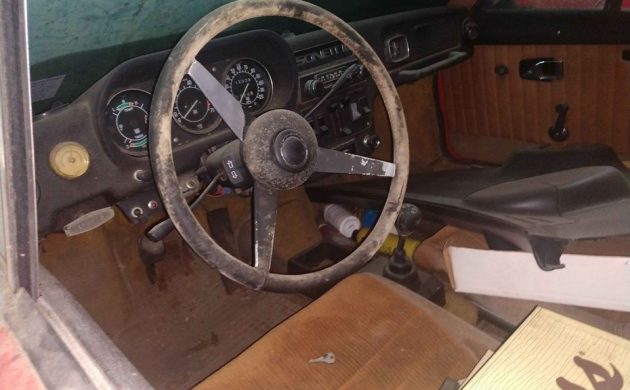 The interior doesn't look terrible, but it's hard to get a clear sense of how how bad it is. The steering wheel is either very dusty or has a light coating of mold; either way, it should clean up pretty easily. I always loved the deeply bolstered bucket seats in these things, which looked like they belonged in a Formula 1 car or a Porsche Speedster, not an oddball Saab coupe. This is the lone photo that's provided of the cockpit, which does look complete, but it's hard to say just how rough or dry it is. Fortunately, indoor storage would suggest it's quite dry unless it was left outside for a spell since being parked in '87. It looks like the original, or at least a period-correct, radio still resides in the dash.
Any guesses on what the Saab is parked next to? Overall, the body looks pretty straight, and while the fiberglass shell won't rust, these can still be crusty underneath. The Pennsylvania location doesn't absolve it from having rust issues, but one would hope the time and labor spent on a drivetrain rebuild in the late 80s was undertaken because the car was a solid example. These oddball Sonnets don't ever seem to catch much fire in the collector car world, and even Saab enthusiasts seem to have moved past them. Are they still worthy of revival, or is there a reason why so many of them end up like this?