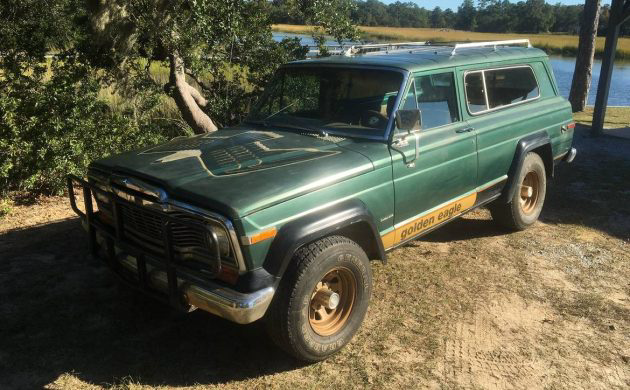 This 1979 Jeep Cherokee Golden Eagle is listed on the Boston craigslist page but is actually hibernating down in South Carolina, where the seller claims it has lead a sheltered existence. The Golden Eagle graphics are still plainly visible and the Jeep itself has been used regularly, and is said to be turnkey ready, or at least ready-enough to drive as-is. Find it here on craigslist in Charleston for $13,500.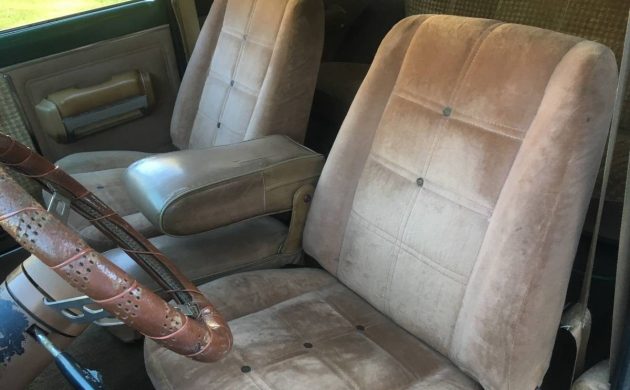 The Golden Eagle package is desirable among Jeep enthusiasts, and Jalopnik's own David Tracey is restoring one at the moment. This example could be restored, says the seller, or used as-is. I feel like the values of these two-door Jeep Cherokees have been creeping upwards, so I suspect either outcome is a possibility here. The seller says it remains mostly original but that the front seats have been recovered.
The rear cargo area sports original carpet which is impressively clean. The seller says the rear glass in the hatch still works, but the A/C is not cold at the moment. The new parts list is extensive: radiator, cap, water pump, thermostat, fan clutch, hoses etc., tuneup with Cap & rotor, plugs & wires, oil change, new battery, matched belts, power steering pump with both pressure and return hoses. Since Golden Eagles aren't the easiest truck to find, I suspect this one will get more than a few offers.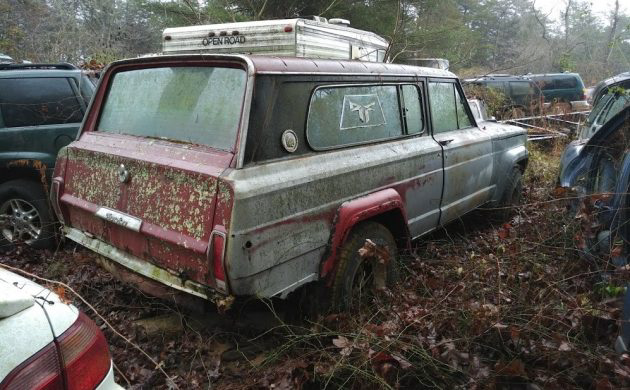 A 1979 Cherokee Chief like this one in the large Georgia collection we've listed as a Barn Finds Exclusive sold for $21,000 on Bring A Trailer. While this example will need a fair amount of work to reach that level of value, it's an excellent platform to restore given the current value trajectory of these two-door Cherokees – and an honest-to-goodness Golden Eagle will likely achieve an even higher price. Thanks to Barn Finds reader AMXBrian for the find.
Have something to sell? List it here on Barn Finds!