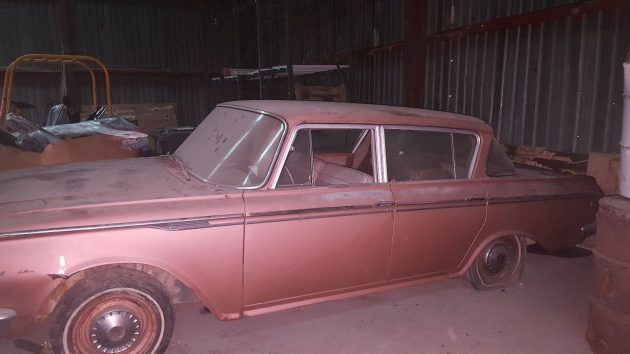 The pictures of this 1962 Rambler Classic almost look ethereal, with plenty of dust signifying that it's been in storage for a long, long time. It's listed for sale here on eBay at no reserve, with an opening bid of only $250! The car is located not in the spiritual world, but in Jasper, Indiana.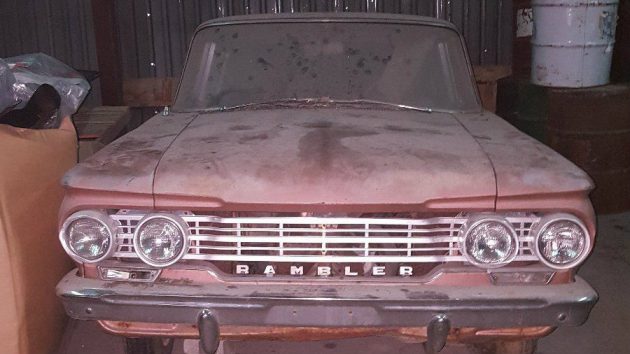 The seller freely admits they know little about the car, but they do claim to have a clear title, and the body is said to be very solid. I certainly can't see a whole lot of rust in the photographs, especially considering the sub $1,000 price! You sure knew what car was following you based on the "RAMBLER" standing proud in that grille, didn't you?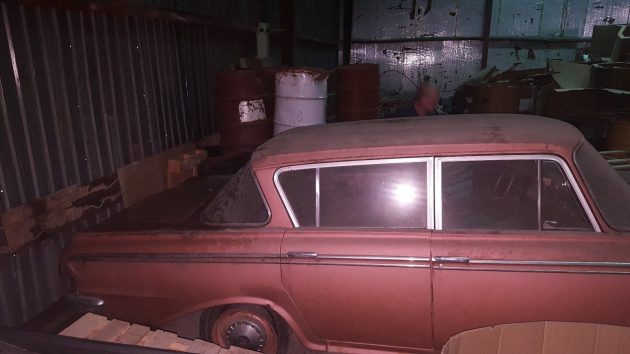 Unfortunately, we don't see much more of the car in the pictures, but I hope this is the original paint and that the car is as solid as it looks in the pictures. There's a dent visible in the right rear wheel opening lip, but again, for what may end up being a sub $1,000 car, it's hard to complain!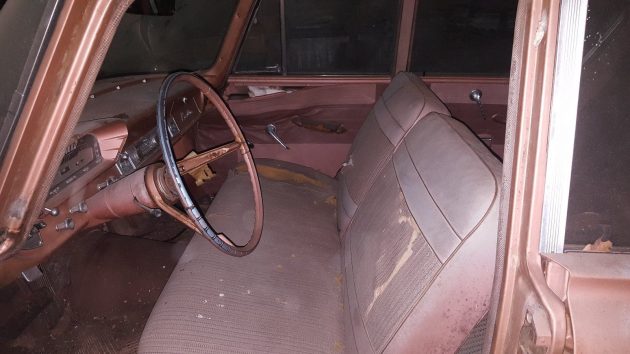 Here's your trivia for the day, from Hemmings.com: according to Brian Yacino, national president of the American Motors Corporation Rambler Club, Rambler received an award from the Florida Chiropractic Association for "pioneering in the development of postural seat design." for the 1962 Rambler. Who knew? It looks like a regular split bench seat to me! It also looks like it will eventually need help, but again, for the price who can argue!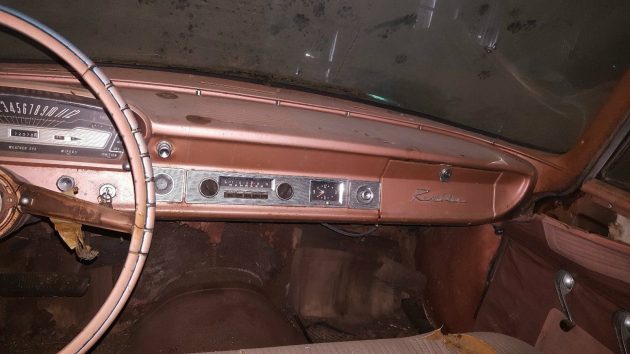 I'm scrambling for good pictures here, as the seller didn't take (or at least post) very many. However, you can see a rather typical late 50s/early 60s dashboard, missing some knobs but notably having the key in the ignition. I found where a couple of early 1960's Rambler steering wheels had sold for under $50 on eBay, so it shouldn't been too much of a problem to replace what's there (to be honest, I'd fit a grip for under $10).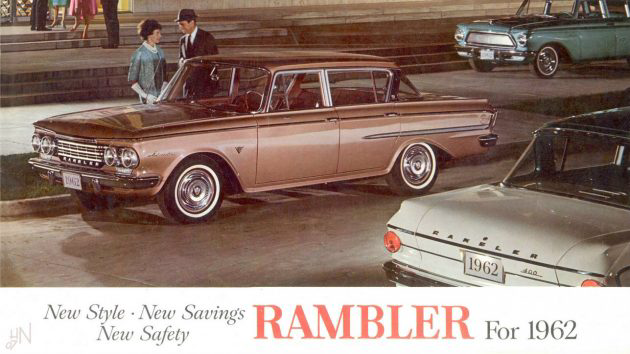 As the brochure says, "New Style, New Savings, New Safety." Are you interested in a 1962 Rambler? I wish it were closer to me, I'd be going to look at it Saturday!