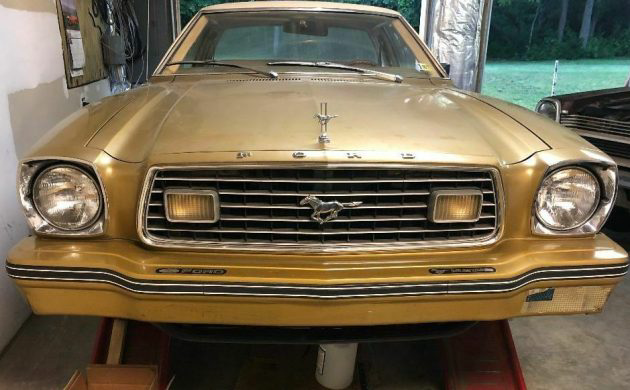 This 1977 Ford Mustang II has under 60,000 original miles and looks to remain in incredibly original condition with some cool, period details still in place. You'd better like gold paint, because there's loads of it everywhere you look. The Mustang presents as being in unrestored condition but it still fires up with ease. The seller notes it has been in storage since 1990 and that it comes with a factory eight-track. The interior is another highlight, as it looks to be in similar condition (if not better) than the outside. Find it here on eBay with an opening bid of $1,700, no reserve, and no action yet.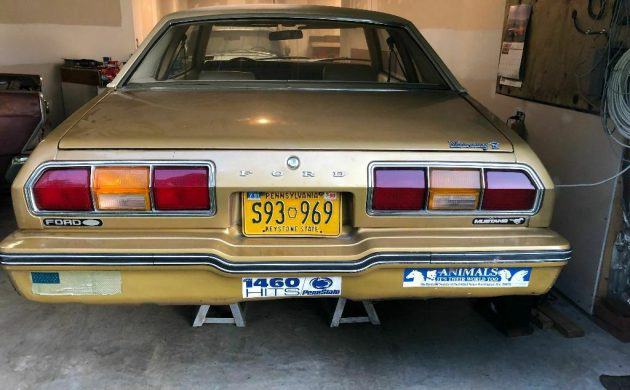 Why are there no bids on this Mustang II? I'm shocked. Fans of this era of the Mustang have no illusions about what you're buying, which is anything but a performance car. The opening bid seems reasonable for a car that seemingly have very few cosmetic warts and all the hallmarks of being in long-term indoor storage. Check out those old-school bumper stickers: you cannot fake vintage details like that. The consistency of the paint is also worth noting, as it may indicate this Mustang II has never been hit or otherwise drastically deconstructed. Throw in the old-school Pennsylvania license plates and there's little doubt this is a grandma car.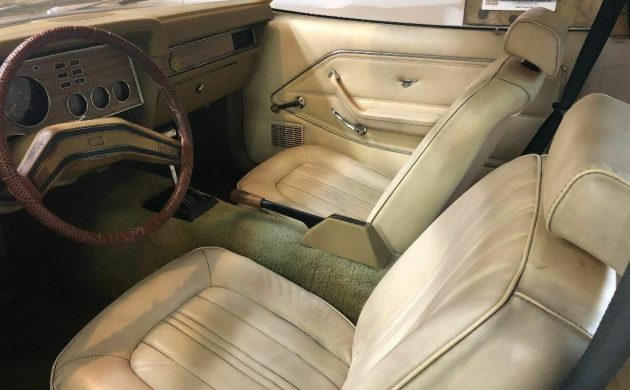 The interior really does seal the deal for me in terms of erasing any doubt that this Mustang is a very nice survivor. The dash has no cracks, the seating surfaces are clean and untorn, and the carpets even appear clean. The door panels still look quite fresh, just like the fascia around the gauges. Plastics and vinyl surfaces wearing colors this light almost always look dirty by this point, but not here: even the covering around the parking brake looks clean and blemish-free. The seller notes that while he was able to get the car to fire up without too much work, he didn't attempt to move it using the transmission, so its condition is unknown. A/C was not installed in this example.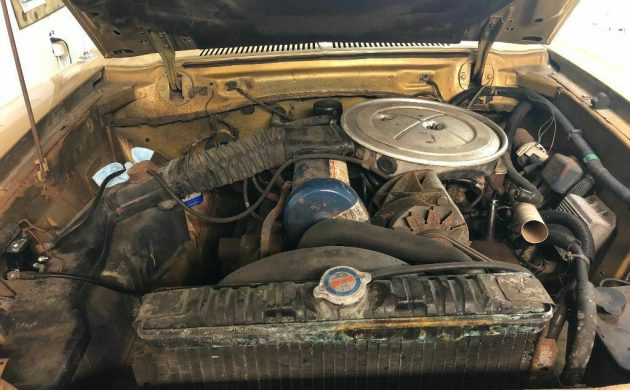 The seller replaced the solenoid, changed the oil/filter, and bypassed the gas tank and notes that it fired right up. As mentioned, the automatic is a question mark, as I'm guessing he didn't want to risk doing any damage to a long-idled car and just wanted to confirm the engine wasn't a paperweight. Still, for the opening bid, that's a roll of the dice you can make, provided there's no rust underneath. This being a northern car, you never know – but rust isn't mentioned in the listing. The seller does have a title in his name, so it seems like he may have had greater aspirations for the Mustang beyond listing it on eBay. It's at least worth the opening bid, right?
Have something to sell? List it here on Barn Finds!