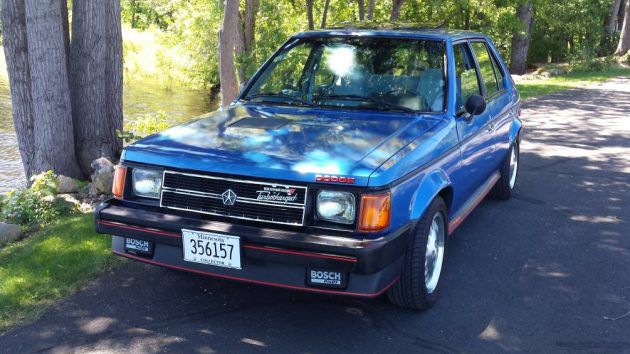 More and more, I think the 1980s represent my favorite era of vehicles. There was just something slightly obnoxious, slightly irreverent about cars from this era – almost like they knew they were odd little upstarts, but still wanted to dress up like the baddest muscle cars on the block from 20 years earlier. Cars like this 1986 Dodge Omni GLH here on craigslist are members of that brawny if slightly underpowered class of vehicles that took attitude in a completely different direction.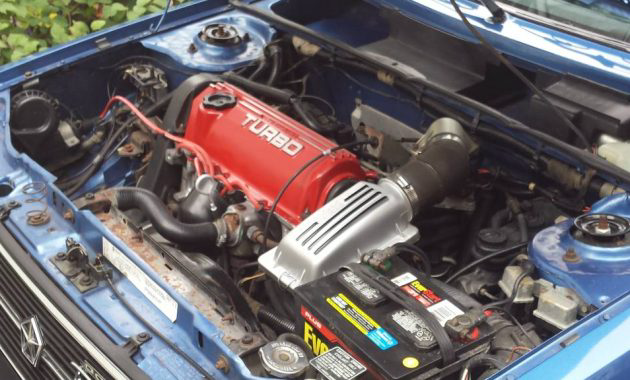 That's why so much is owed to enthusiasts like Carroll Shelby, who pioneered the concept of injecting additional horsepower into lightweight chassis like the Omni, turning this homely hatchback into a legit hot hatch. I love that this car wears its original aero kit proudly with the oh-so-period-correct Bosch Pilot fog lights still wedged into the air dam. Those chunky multi-hole alloy wheels, red pinstriping and 'Turbo' lettering jumping off the valve cover helped convert the Omni from tepid to tricked out.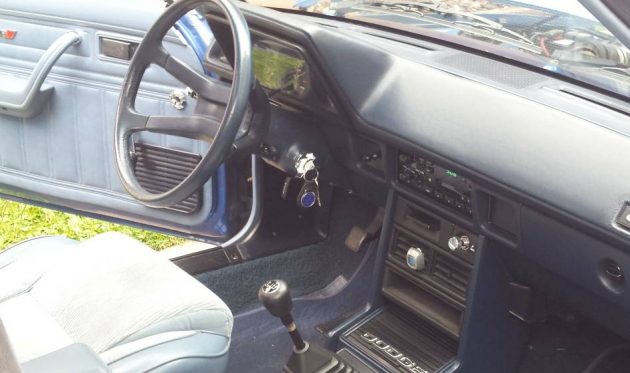 The insides were a bit more mundane, closer to your bread-and-butter penalty-box spec Omni and Horizon accommodations. You did get better buckets and the manual transmission was practically a requirement. The inside looks tidy, thanks to the low 35,000 miles on the clock that the seller claims it has. He's had some maintenance work done under the hood in the time he's owned it, which includes installing a new turbo and wastegate. It's unlikely, but the last project-grade GLH we featured was also a rare Santa Fe Blue model.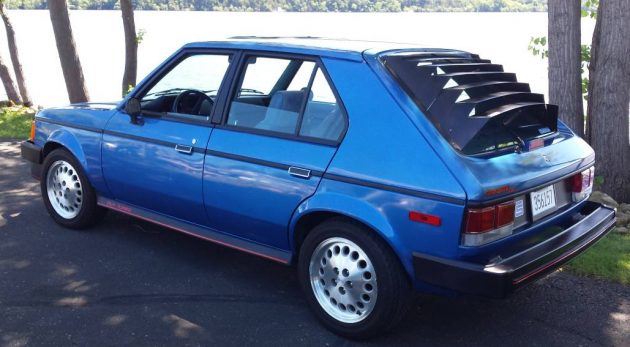 Window louvers! Polished alloys! Big bumpers! Oh yes, all of the design cues just scream "80s." I can't imagine those louvers are easy to find; it took me ages to find them for my Subaru XT6 project, which hails from the same era as the GLH (and my E30 has those gigantic bumpers). The GLH is one of those cars where it's not too much of a jump cost-wise to get into the best example you can find, and finding one in a rare color is an even better place to start. Would you consider taking one of the hotted-up hatches home as a project?