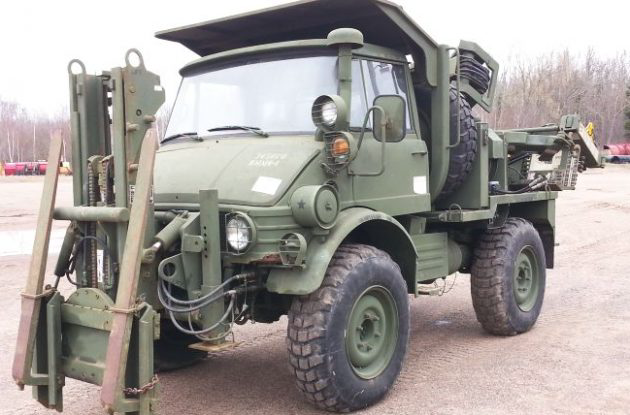 Curiously, the Mercedes-derived Unimog seems to pop up every now and again as a piece of government surplus. I say curiously because for years, it seemed as if these diesel-powered brutes were mildly exotic, only appearing for sale when some well-heeled farmer sold off his oddball import. But this particular example is said to be a former government vehicle, up for auction here on the Wisconsin Surplus auctions page where bidding is already cresting $17,000.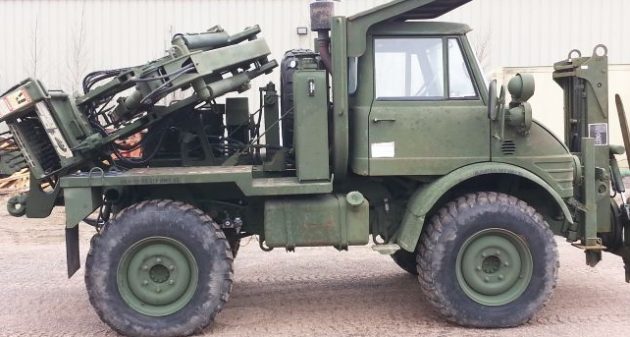 Thanks to Barn Finds reader Don S. for the find. The 'Mog captured here was supposedly "….re-worked and titled by U.S. government as 2011." Forgive me if the irony is slapping me in the face here that the same entity which will graphically destroy a vintage Land Rover for the purpose of emphasizing customs enforcement plays fast and loose with title documents of what is effectively a de-commissioned military vehicle from another country. Anyhow, I'll remove this tin foil hat for a second to break down why this Unimog even exists.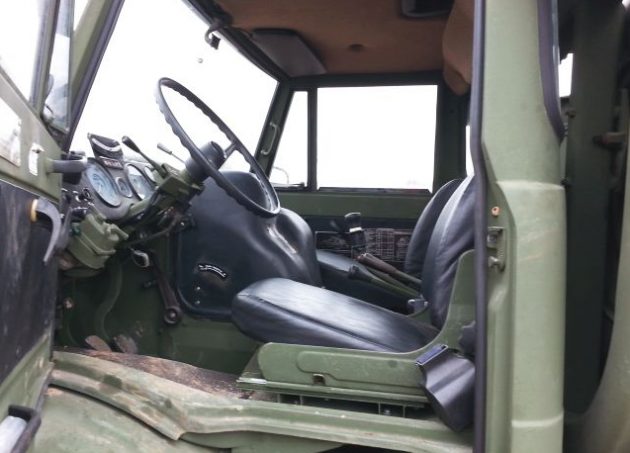 Given the Unimog's rampant popularity with militaries around the world, companies like U.S.-based Freightliner entered into an agreement to modify Unimog model FLU-419 for military use. The vehicle proved immensely capable, and by 1989, 2,500 of them had been brought into the U.S. via Freightliner for battlefield support. Models like this SEE, or Small Emplacement Excavator, were used in military engagements including Desert Storm in the early 1990s. According to Wikipedia, the SEE life cycle ended in 2005 but the 'Mogs remained in inventory until 2010.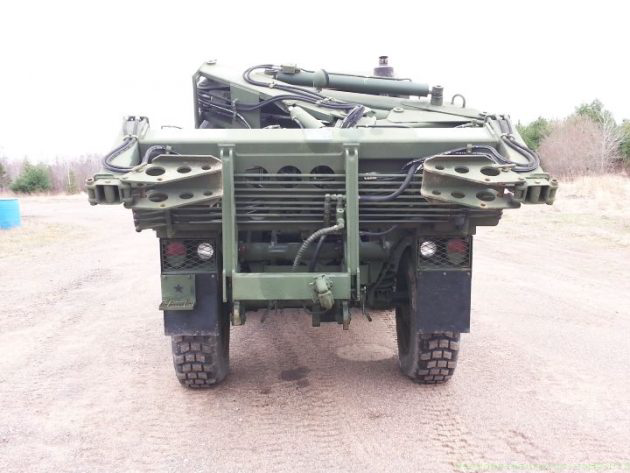 According to the listing, this Unimog features a Mercedes-Benz six-cylinder diesel, a front 5000 lb. forklift and rear 6000 lb. crane. Also onboard are air disc brakes, pintle hook, air hook up, and auxiliary hydraulic power lines to run hydraulic tools. The body appears quite clean and with only 133 miles and seven hours registered since its rebuild, the Unimog is yet another example of how good our government is at pouring money into something and then getting rid of it. Come to think of it, the government is eerily similar to almost every project car owner I know!