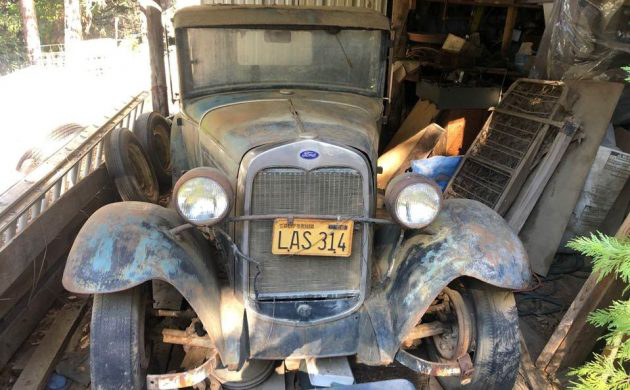 After a hugely successful run of the Model T, Ford launched the Model A in 1927 with great expectations. And the buying public responded favorably in terms of sales – until the Fall of 1929. Once the Great Depression ensued, sales and production began to fall as demand dried up. 1930 would be the car's second-best year, which included the seller's 2-door coupe. This one is referred to "Grandpa's" car and it's said to have had only two owners. It looks to be in pretty rough shape, but what a sight it would be restored to its original simple beauty. Located in Placerville, California, the Ford is available here on Facebook Marketplace for $7,500.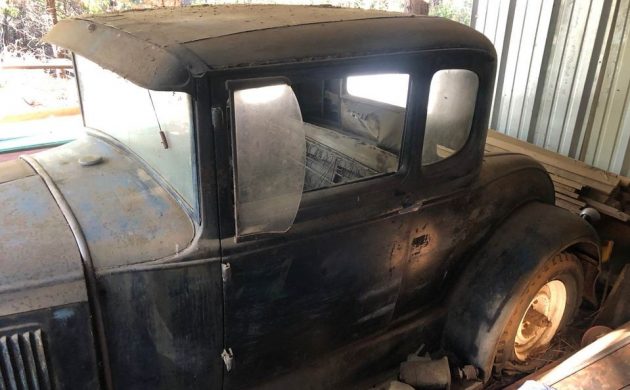 At one time, there were no less than 16 variations of the Model A that could be ordered. One of the most common was the 3-window coupe, which accounted for 255,000 units out of 1.26 million in 1930. The coupe was available in standard and deluxe trim, but we can't tell which version the seller's car is due to the ravages of time and Mother Nature. The Model As were powered by a 201 cubic inch L-head inline-4 paired with a 3-speed sliding-mesh manual transmission. Both have been removed from the car and it appears as though a second motor is there to go with the car.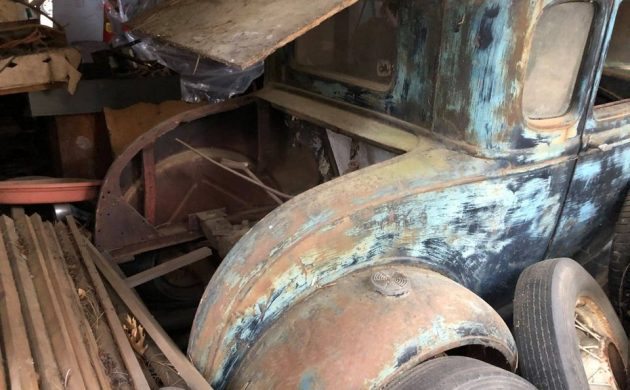 What did the Model A offer that the Model T didn't? According to promotional materials of the day, it gave buyers "elegant styling – described as a "downsized Lincoln" by some, 4-wheel brakes, improved fuel economy, a laminated safety glass windshield, hydraulic shock absorbers, and a 40-horsepower motor that was enough to deliver a top speed of 65 mph." And they could be had in colors other than black or green. The seller's car, however, stuck to basics with a black painted body and matching interior.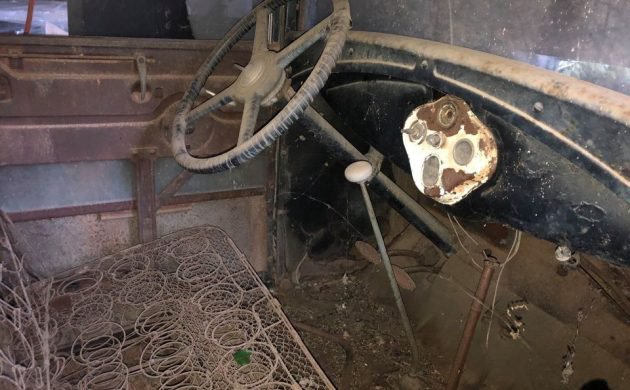 This 1930 Ford doesn't appear to have any major rust issues, but there are enough other things to keep you busy fixing. The roof has a sheet of metal covering the original roll-back canvas top. The rear deck lid is gone, the windshield is cracked, and one piece of door glass has flown the coop. The front seat is down to the springs and the floorboards look a bit sketchy. But the car has a truck rear differential that could have been added later on. The Ford comes with a clean title and awaits someone who has the time, money and motivation to make this car right again. Turn it into something that Eliot Ness may have been seen riding in chasing the bad guys!