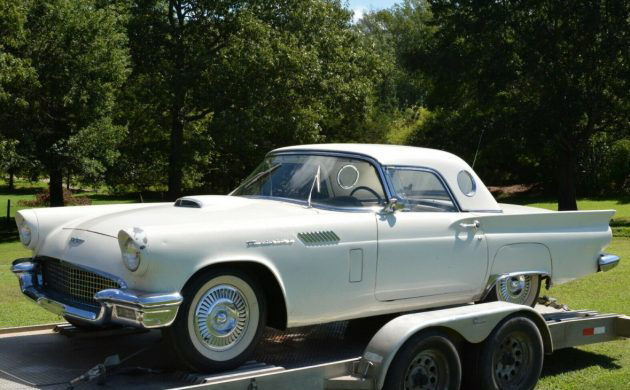 There's not much more iconic than a white 1957 Ford Thunderbird. Just ask any viewers of American Graffiti! This one belonged to the seller's grandfather and is up for sale due to their passing. It's listed for sale here on eBay and has a buy it now of $25,000, while bidding has not yet met the reserve at $19,500. The car is located in Eads, Tennessee.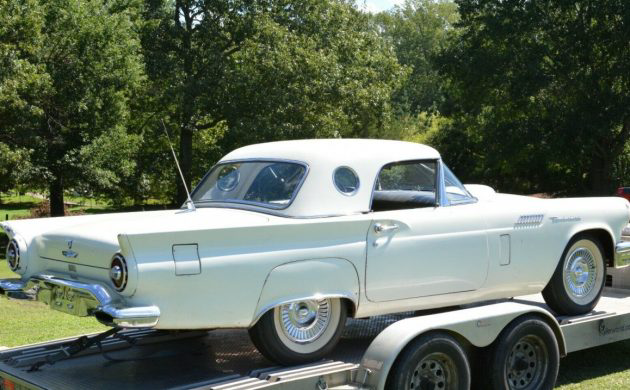 The car has been owned by the seller's family for 60 years and so far has been driven 108,324 miles. It's a heavily-optioned car with the Ford-O-Matic automatic transmission, "Master Guide" power steering, "Swift-Sure" power brakes, a 4-way power seat (which works) the Town & Country radio, a "Magic Aire" heater and the original full wheel covers. Wide whitewalls really set the look off as well.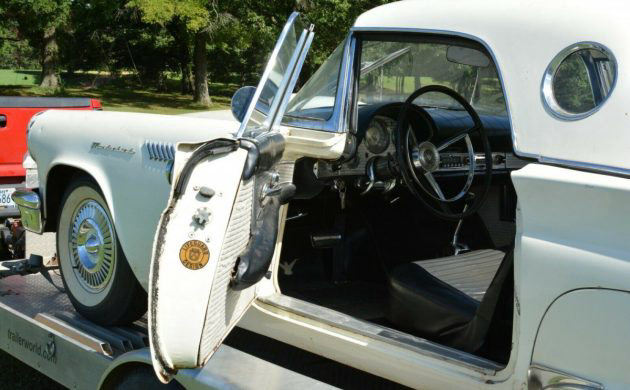 I have never seen one of these original "Lifeguard Design" decals before — have you? The seller reports a little rust in the driver's side lower quarter panel but does not show a closeup of it. Would you leave the porthole hardtop on, or go with the topless look?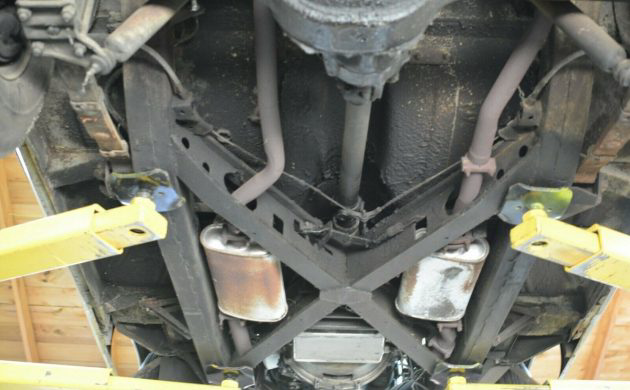 The underside of the car looks every bit as nice and driver-ish as the top side. This looks like a car to drive, not restore, and the seller does report that it runs and drives, although they suggest checking the car over before driving it much as it's been stored for a while.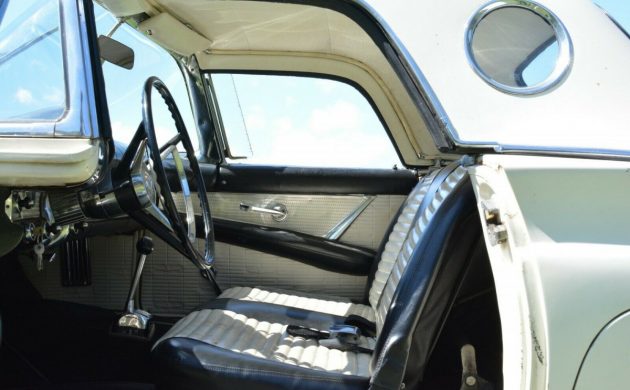 Just hop right in and drive!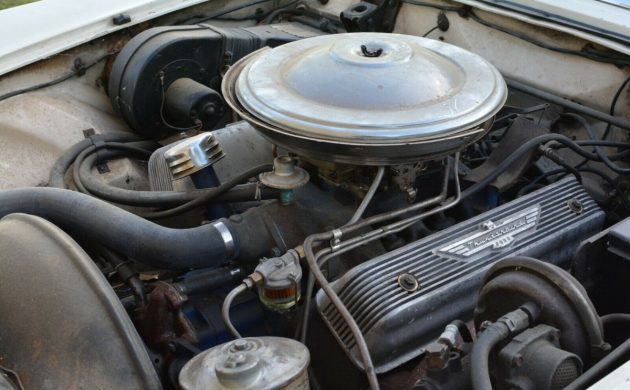 The car is equipped with the "D-code Thunderbird Special" 312 cubic inch V-8 which was originally rated at 245hp with the four-barrel carburetor. It looks like there may be an extra one in the trunk that might be worth asking about. The engine looks nice with the factory chrome engine dress-up kit and would look even better if it were detailed. I sure like the look of this car as a candidate to be a driver — what about you?