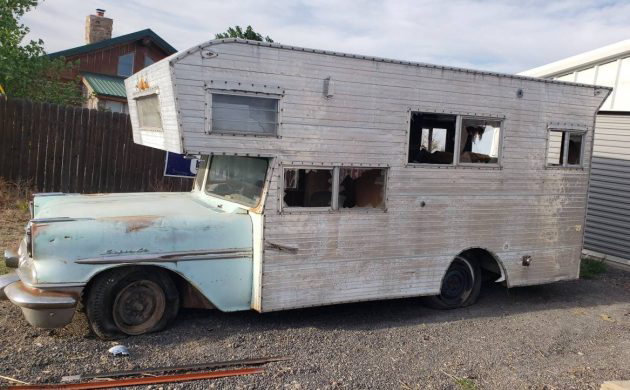 And now for something from the "What 'da hey?" department, a 1957 Pontiac with a thing that looks like some sort of camper appended to its hind-side. And this listing is essentially a listing about nothing as it states, in its entirety, "Needs restored, original engine. See pics…firm on price…" And it's also referred to as a "Great Dale" house car, which I just learned is a camper body that has been perched upon a passenger car body and frame. This thing is located in Pueblo, Colorado and is available, here on craigslist for a "Firm"  $1,500. Thanks to Gunter K for this most unusual discovery!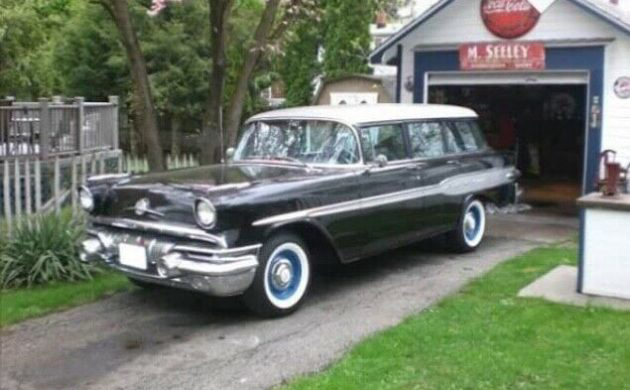 According to the trim tag, this 1957 Pontiac started life as a "Super Chief" four-door station wagon. And before it was messed with, it looked like the image above but that is not this car. How, or when, it was converted is unknown. The camper body could have been built from scratch or maybe it was one that was designed and sold for this specific application. The body appears to be aluminum in structure but it's hard to tell with any certainty. As for the Pontiac itself, what you see is what you get, and there is little of it that is visible.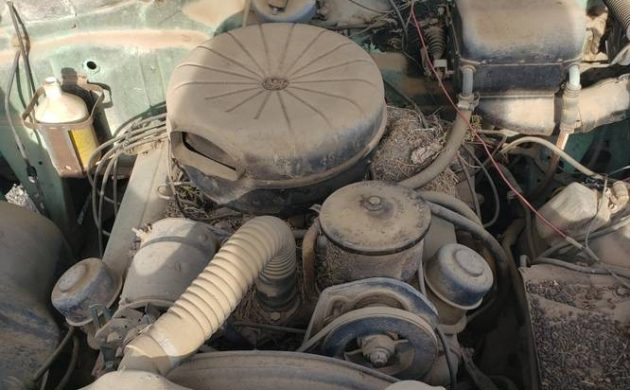 Being a "Super Chief" means 270 HP of Pontiac "Strato-Streak" 347 CI V8 power – no word on the transmission, it's either a three-speed manual or a Hydramatic automatic unit. Whatever the case, it's a safe bet that the ole Chief here hasn't done any streaking in a very long time. Underhood looks complete and untouched, very original, but that's about the only assessment that can be made with what little we know.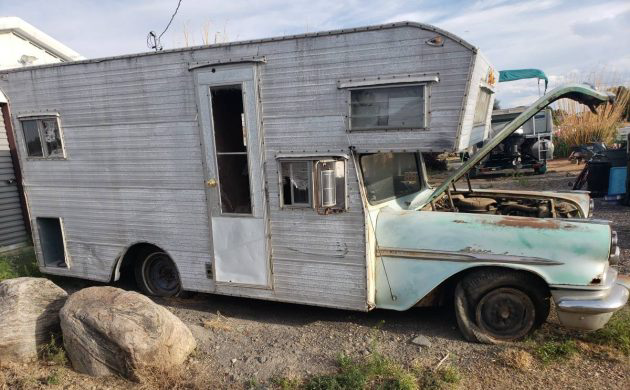 Mechanically, it would be interesting to know what suspension modifications have occurred, springs, air-shocks, even brake modifications. And, how about a power source, as in generator equipped, or is this truly a PHEV, extension cord style, ala 1957? There are no included images of the interior, and I for one, am thankful for that, there may be more there than any of us really want to see. But it would be nice to know what, if any, amenities are included.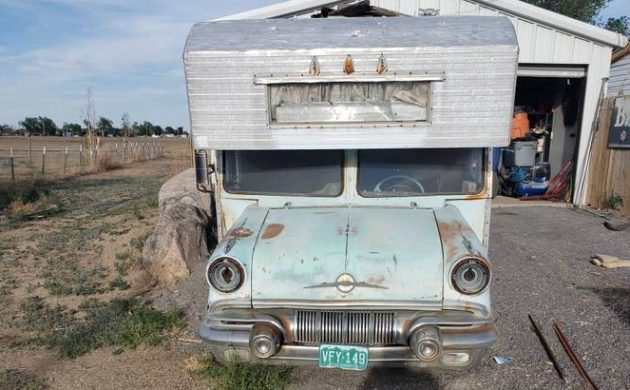 You know, there's something for everybody and someone will see this and think, "What fun!" and "It's only 1,500 bucks!" As for restoring it? It's whatever you want to do; gotta love a sense of imagination, that's what keeps the old car hobby moving along, right?