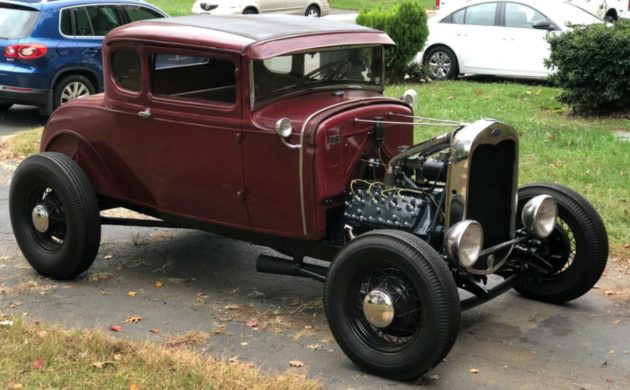 Doesn't this 1930 Ford Model A look ready-to-rip standing still? It has a great look and appears to be a very solid build. It can be found here on eBay with a requested opening bid of $21,000 and a buy-it-now price of $27,300. The "typical" hot rod features are in place including a 4″ chop, Flathead Ford engine, dropped front axle, and banjo rear end. Located in Woodbridge, Virginia, I'm sure the new owner will have years of fun with this car. Take a look!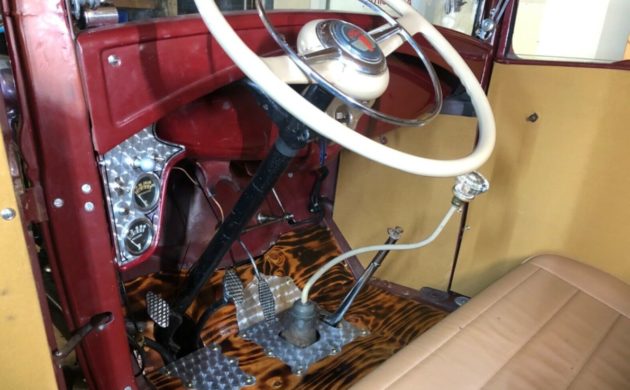 The interior is full-custom, but it's not too over the top. It could be easily changed if the new owner chose too. The steering wheel appears to be a 40s Ford unit, which again, is common in a period hot rod like this one. The wood flooring is an interesting choice along with the turned metal panels. The door panels are pretty simple and the shifter looks like it's in just the right spot. Again, pretty easy to change if the new owner chooses.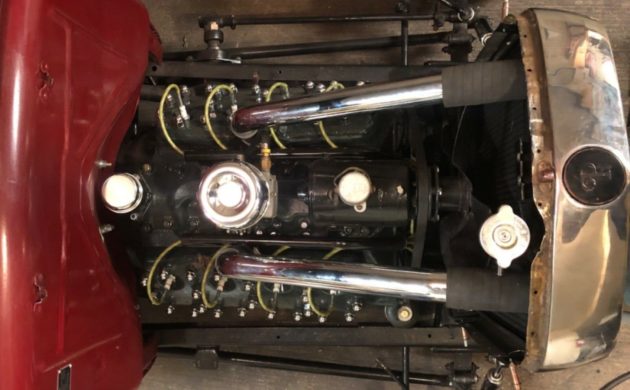 The seller describes the engine as a "fresh 59AB Flathead V8." It is mated to a 3-speed top-loader transmission from 1939. Steering comes from an F100 steering box and column. The engine still features the 6-volt charging system with a rebuilt generator. It has been re-wired with a new fuse panel, which is a plus. Like the interior, it can be run as-is or upgraded as the new owner sees fit.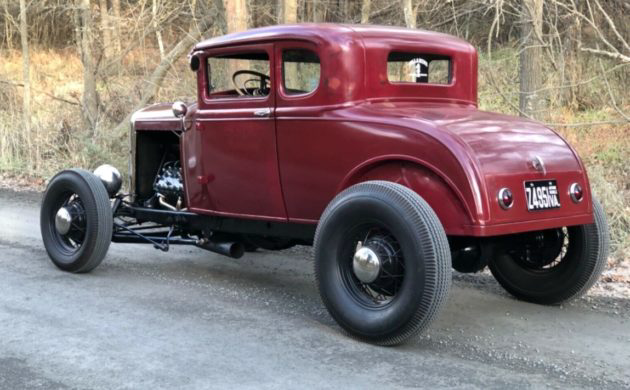 The suspension comes from a Model T rear spring and 4″ dropped axle up front. Stopping power comes from 40s juice brakes hooked to a Ford F1 master cylinder. Overall, this looks like a really fun hot rod. Is there anything you would change or would you drive it as-is?