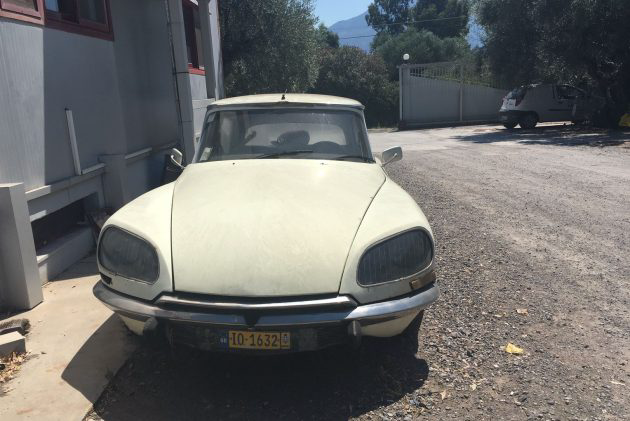 According to an adage that I may or may not be making up right now, one should never buy a cheap exotic car. At $5,065 in 1972, the last year it was available in the U.S., the Citroën DS may not have been priced quite like an exotic, but even after 18 years on the market, this '73 DS20 Pallas had enough exotic technology and engineering that the adage applies, so I'm leery of the current (and only) $500 bid on this Kalamata, Greece-based French flyer. It's got one-family ownership history—great!—but also flood damage—not great! Could buying this goddess be the start of a heroic epic, or just another Greek tragedy? If you want to find out, you can find it on eBay, with the reserve not yet met and just a couple of days left.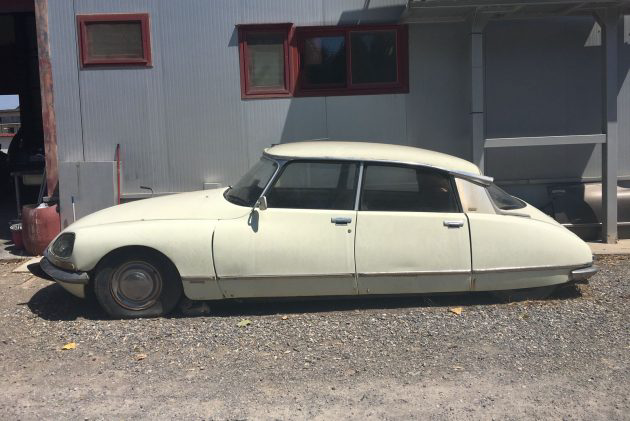 It's well known that the DS was nicknamed "the Goddess" by the French, thanks to the similarity between its name and the word Déesse; what may not be as well known to those of us who are rusty on our Greek mythology is that the top DS trim level, Pallas, is, appropriately enough in this case, named for a Greek goddess, the daughter of Triton. This goddess has fallen on hard times; although the engine is said to still run, it has been idled due to a mysterious noise from the transmission that originated after a flood last year. Yes, a flood; it is claimed that the underside of the car had been "winterized" and was not damaged, and that no other lasting damage has been found, but I'm not entirely convinced.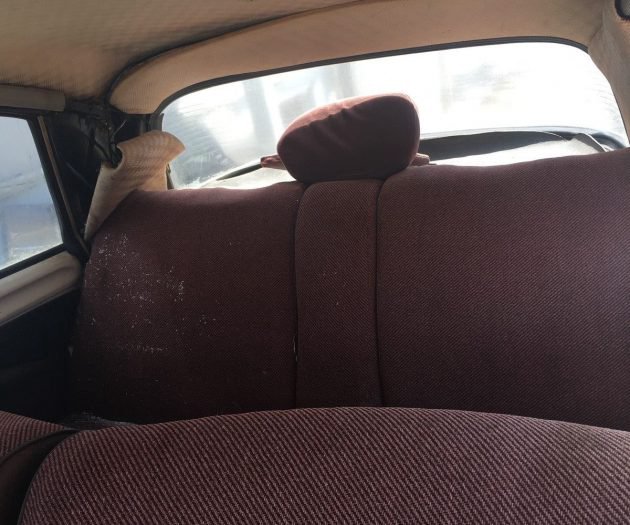 I'm a little suspicious of the white markings on the seat upholstery, for example, in the absence of any non-mold-related explanations. The cloth is acknowledged to be non-original; most, but not all, Pallas-grade interiors were leather. There is also some rust mentioned in the trunk, a common DS malady that might have afflicted this car before the flood, and at least a fair amount of surface rust and bubbling, if not actual rot, on the trunklid and doors.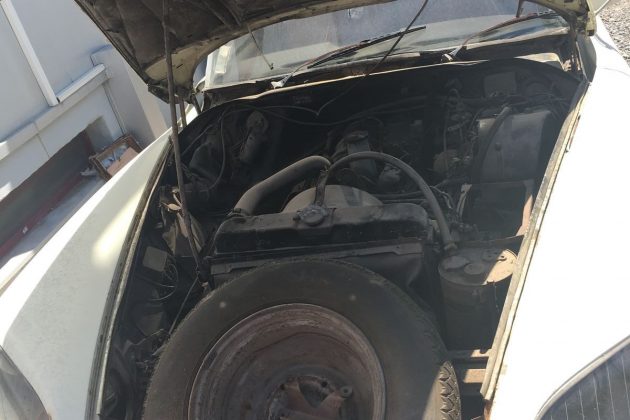 Underhood we find a 1985-cc inline four mounted midship—yes, it's behind the front axle—producing just under 100 horsepower. If the combo of the small engine (there were 2.1 and 2.3-liter versions available in 1973 as well) and luxury trim strikes you as odd, remember that annual taxes on vehicles in Greece increase sharply for engines that displace over 2 liters. Although the transmission's worrisome noise has prevented this car from being driven, it has been started, and one-family ownership means that the odometer reading of 40,762 KM is accurately represented as 240,762 (about 150,000 miles). The honesty is appreciated!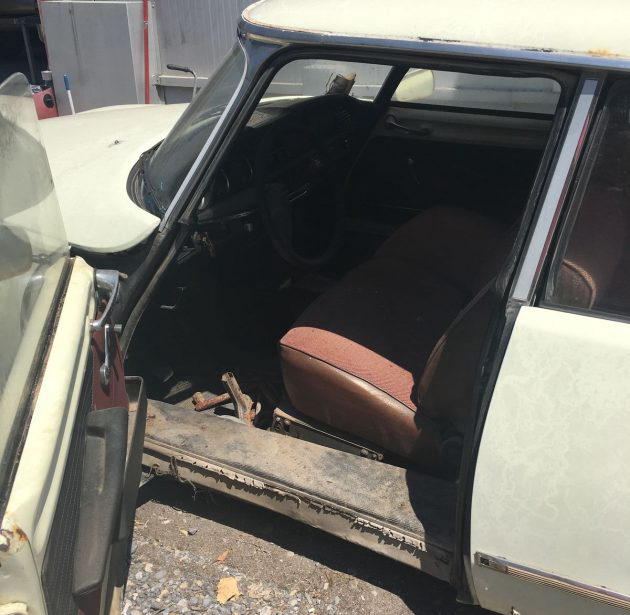 The candor of this seller is refreshing all around, so I wish I could be more optimistic of the fate of this fallen goddess. Such a potentially low price for such an iconic car is tempting (as long as you ignore the transportation costs if you're not in Europe), but the nightmarish complexity of the DS means I'm backing away. What about you—would you help this sad Citroën return to the peaks of Mt. Olympus once more?