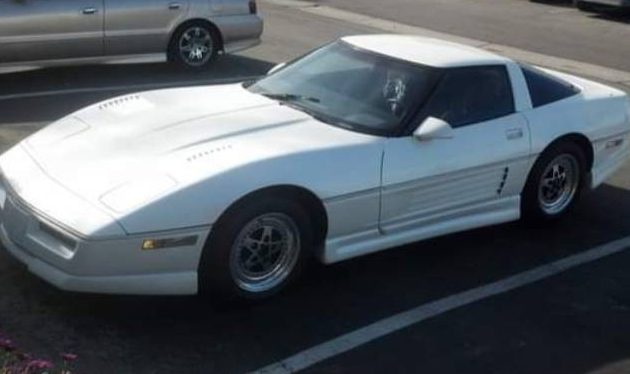 When it comes to the C4 Corvette, spending as little as possible and still getting a somewhat interesting example is the name of the game. There's no real reason, in my opinion, to buy a basic, automatic transmission-equipped C4 C0rvette unless it was offered to you for free. But a manual transmission example is always worth a look, or one fitted with some unusual options – like this 1984 model with the full Greenwood treatment. Find the Corvette here on craigslist in Lake Worth, FL for just $2,800.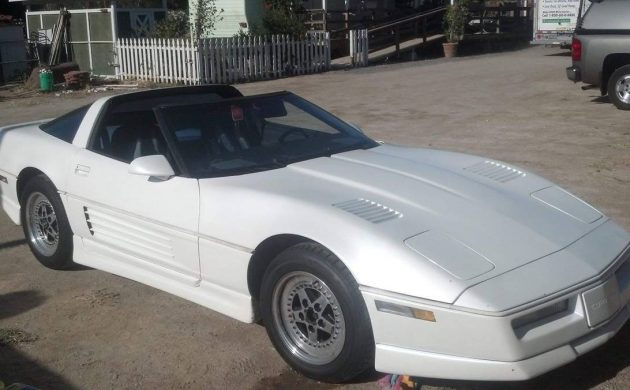 Now, a bodykit does nothing for the actual performance of the car in question, but it can make it a more appealing choice when there's literally hundreds of the same model available for sale at a given time. While the Greenwood kit isn't for everyone, I've always felt it was one of the more tactfully integrated aftermarket body kits you could by. And certainly, Greenwood has spent plenty of time enhancing its product catalog for Corvettes of this era, so it's safe to say they know how to make a bodykit for one. The period-correct Gotti wheels are a must-have, too.
The seller offers no information on the mechanical integrity of the car, other than noting it will need work but can still be driven every day. Some improvements have been made, including a new dashboard (talk about a pain-in-the-ass swap) and a Renegade intake manifold. A new dash is not a simple undertaking, and usually indicates there's an owner somewhere in its history file that wanted to keep this Corvette looking sharp. Unfortunately, it carries a salvage title, which the seller blames on one of the Greenwood side skirts become detached and the insurance company not wanting to pay for a new one.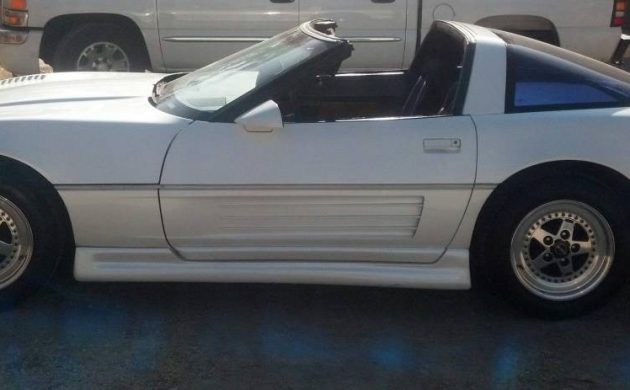 The side skirts all look to be in good shape at the moment, so evidently someone took a gamble on either buying this at auction or buying it back from the insurance company. Either way, the salvage title doesn't do any favors for an already cheap car, but the seller likely knows that. There are no interior photos included, so you're on your own there for determining whether you're going to be sitting in a tattered bucket seat with a torn up arm rest; still, the new dashboard would suggest at least that interior feature is crack-free. Does the Greenwood kit make this ordinary C4 any more desirable?