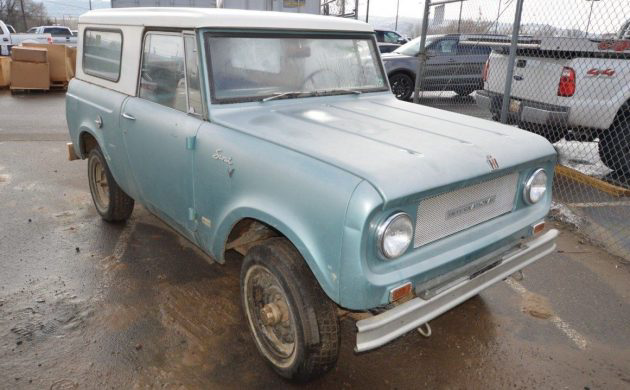 Although primarily known for the manufacture of farm and industrial machinery, International Harvester was a company that delved into such diverse areas as gardening equipment and electrical appliances. The Scout was another example of this diversity, and many people believe that the Scout was one of the cars that led to the birth of the modern SUV. This Scout will require restoration, and if it is something that you feel that you would like to take on, then you will find the Scout listed for sale here on eBay. It is located in Farmington, New Mexico, and is being sold with a clear title.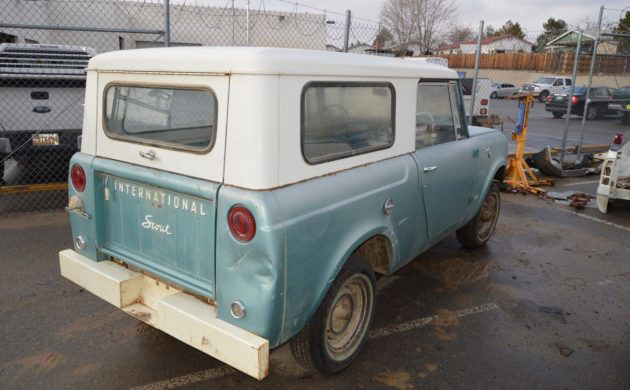 The owner provides plenty of photos of the Scout, and it really is solid. There are a few dents and dings present, but none of them are particularly bad and should be an easy fix. Unfortunately, while this vehicle was hidden away, it looks like somebody got into the barn and added some unwanted graffiti to the driver's side of the vehicle with a rattle can. While this is an irritation, I think that this could be removed with a bit of careful work with a buffing compound.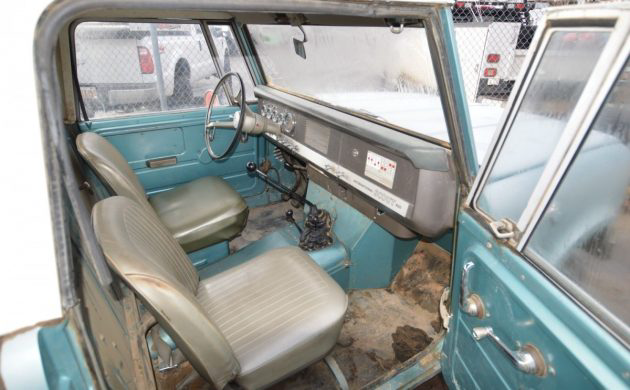 The interior of the Scout was designed to be rugged and hard-wearing. This interior of this particular vehicle is no exception and is in good overall condition. The only real fault that could be picked with it is the fact that the driver's seat has received a new cover at some point, and it doesn't match the original on the passenger seat. Otherwise, it's all pretty good. One area where we are in the dark with this Scout is the engine. The owner doesn't elaborate on what type of engine is in the scout (4, 6 or 8 cylinders) or the condition of the engine. All we know is that the vehicle has been sitting for 15 years and that it doesn't have a battery.
A good 1968 Scout will start in the market at around $15,000, and the prices really climb from there. This Scout needs some work, but it does appear to be a very solid vehicle. The real determining factors in the value of the vehicle are to do with the engine. We really need to know what type of engine is fitted to the vehicle, and we also need to know its condition. The owner has set the opening bid for the Scout at $7,500, but there is also a BIN option of $15,000. Whether this is a fair price will be determined by those two factors.
Have something to sell? List it here on Barn Finds!