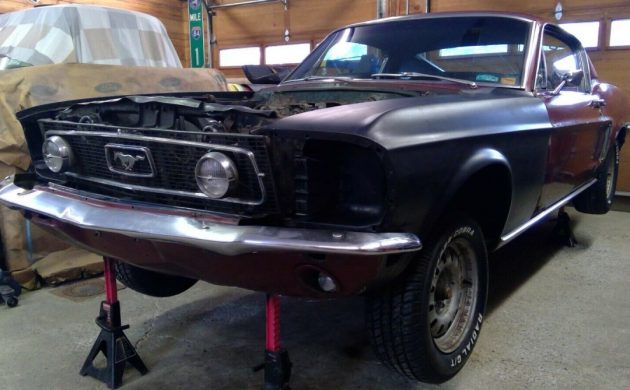 The difference in price between a standard Ford Mustang Coupe and a Fastback is pretty dramatic. According to the classic car insurer Hagerty, a base 1968 Mustang Coupe V8 in good condition has an average value of $17,600 while the same car as a Fastback has an average value of $25,600. The Fastback featured here on eBay has a current bid just shy of $50,000 and is located in West Shokan, New York. While that price is nearly double the average value, there are some special things included with this sale. Check it out.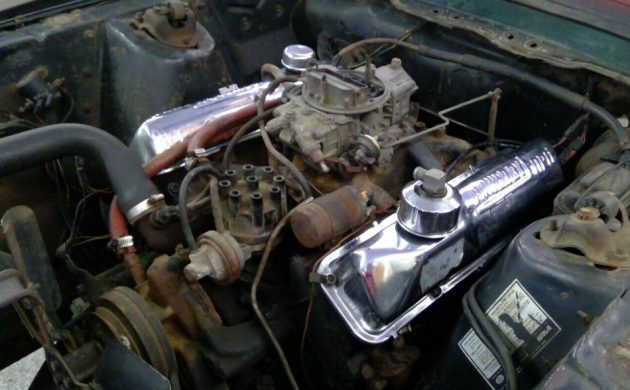 This car was born as a real-deal "S" Code, Highland Green 1968 Mustang Fastback GT 390. The original engine is seized and needs to be rebuilt but the seller says it still has the original I.D. tag and Holley Carburetor. Since the car was originally Highland Green, it would make an awesome Bullitt clone!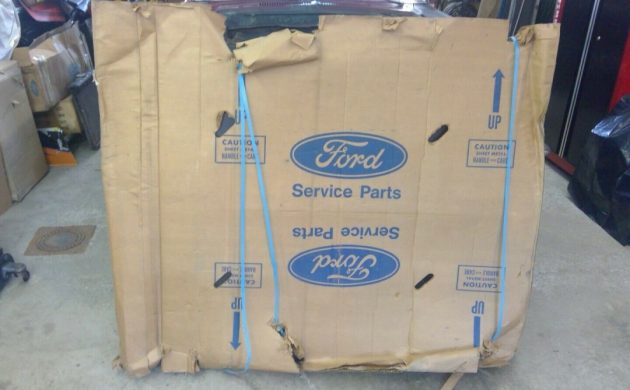 According to the seller, the car has been garaged since 1979. It was totally disassembled for restoration but never completed. There are some N.O.S. (New Old Stock) parts included with the sale. As you can see there is an original Ford hood, still in the FoMoCo wrapping. The fenders were in the same condition but the seller unwrapped them for the ad photos. The seller lists quite a few parts that are missing, but thanks to aftermarket suppliers, they shouldn't be too hard to find replacements for.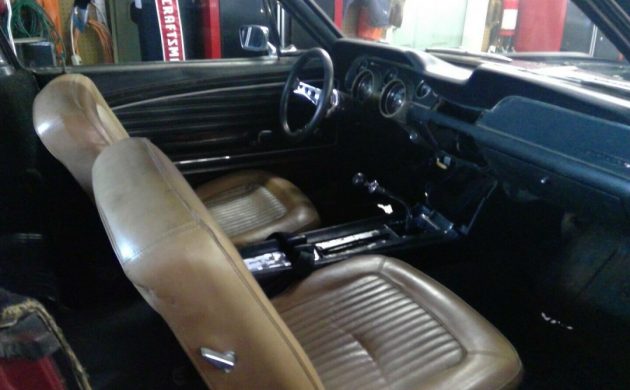 The seller doesn't say much about the interior other than the original black bucket seats have been replaced with tan ones. The 4-speed shifter is in place and ready to slam some gears. The steering wheel is aftermarket, but other than that it doesn't look like it has been messed with too much.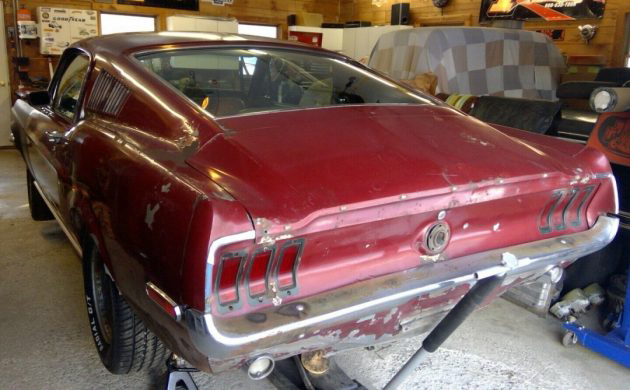 Overall, this seems like it would be a pretty good project, although the mid-five figure price tag seems a bit steep to me. If I had $50k sitting around, I might pick up a finished car or driver that I can put some money into. What about you? Does this seem like a good project to you?