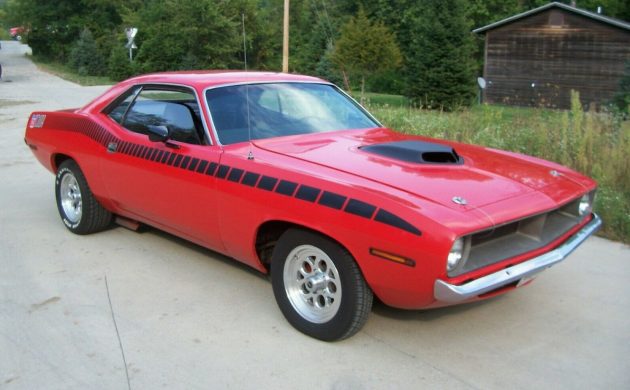 Hemi 'Cudas are rare and expensive. This car started life as a yellow Plymouth Barracuda with a slant six-cylinder engine and 3-speed manual transmission. Somewhere along the way, an owner thought why not "go big" and installed a 528 cubic inch V8 Hemi and 4-speed manual transmission in the car. The 'Cuda is listed for sale here on eBay and there are 2 days remaining in the auction. The car is currently bid to $29,450 for this Hemi 'Cuda clone. The car is located in Des Moines, Iowa.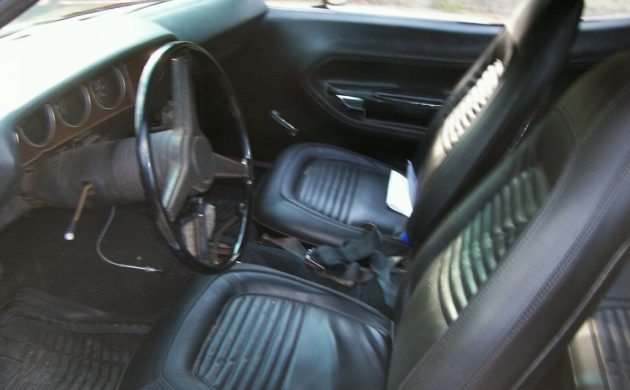 The interior is a little dirty but overall looks nice. The black bucket seats contract well with the red exterior. The 4-speed shifter is sticking out of the transmission hump with no console. The cash looks to be crack free and the odometer is showing 68k miles. The suspension includes front and rear anti-roll sway bars and the owner states that the car can be driven home from Des Moines. The seller estimates that the engine and current build has about 3,000 miles of use which should be enough to work the bugs out.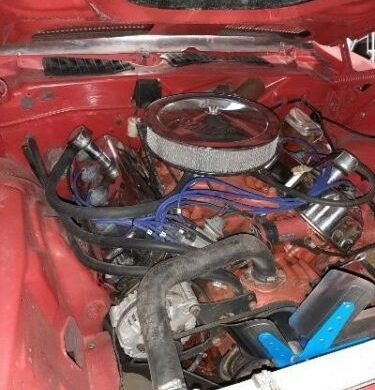 The engine is not ready for a car show but is ready for a quarter-mile run. The 528 cubic inch Hemi V8 has been bored and is beating with a 10.25 to 1 compression ratio. The motor has Edelbrock aluminum heads, a Holly 870 cfm double pumper carburetor, and a high lift cam (292 duration, 517 exhaust lift and 537 intake lift. The 4th gear in the transmission is overdrive. With a 2.76 geared rear end, the 'Cuda is set up for highway driving and top speed. The owner states that the car should go 200 mph.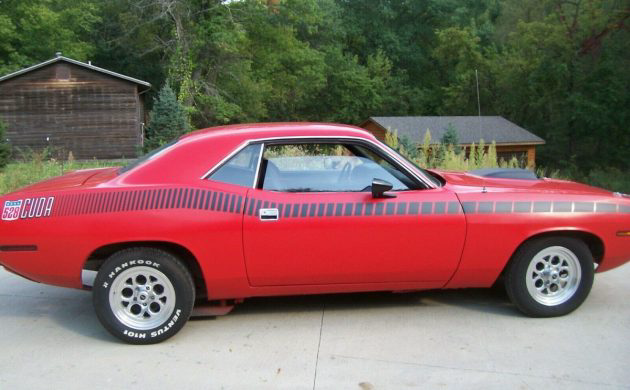 The striping on the car mimics the AAR 'Cuda striping along with a 528 CID badge. The car has new brakes, brake lines, and gas tank. The car has solid motor mounts so the shaker hood scoop does move very much. There is a little discussion of the rust, in that, the car has a new trunk pan but the floors are solid. If you are looking for a driver that is 20% of the cost of the real deal, this might be a good candidate to consider.