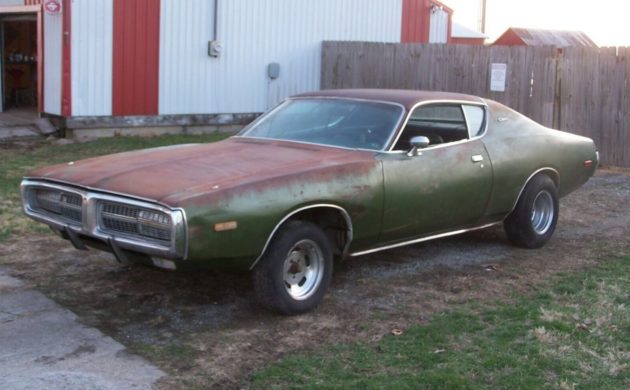 This 1972 Dodge Charger may potentially have a terminally locked-up engine, but its nearly rust-free body should more than make up for the challenges of rebuilding the 318 that's under the hood. Throw in the desirable hideaway headlamps and awesome patina and it's clear to me that this example presents myriad options for renewal. Restore? Sure. Rat rod? Absolutely. Throw in a replacement 318 and just cruise? Makes sense to me. The seller has assigned a reasonable Buy-It-Now $4,500, but bidding is catching up to that number at the moment. Check it out here on eBay where it's at $3,300 with the reserve unmet.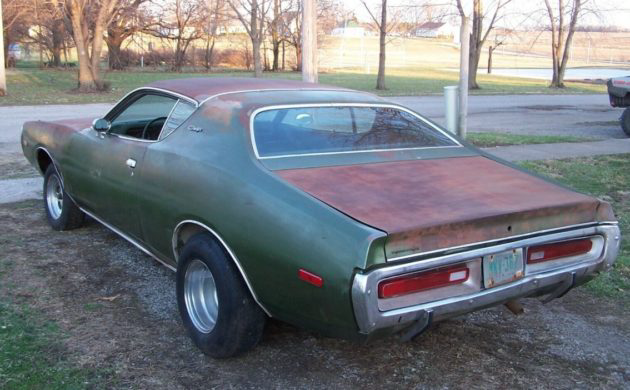 The Charger is located in Kansas, which is a likely hiding spot for a car as solid as this one. The burnt paint on the top panels tells you it's been sitting in the sun for quite some time, while the solid floors confirm it didn't spend a lot time driving through snow and slush. The seller points out that the intact rear glass features the desirable rear defrost option, so this Charger has got an interesting feature on both the front and rear ends. The stance looks meaty with those staggered wheels out back, even if they over-sell the capabilities of the 318 under the hood by just a touch. Taillights and bumper chrome both look good from here.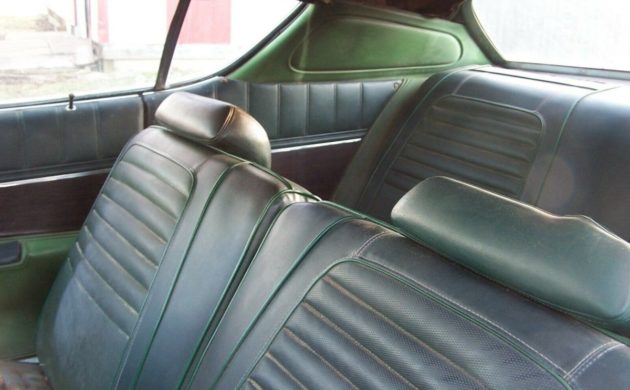 The interior is a mixed back, with the seating surfaces looking quite good, but the dash is cracked to the point of needing replacement and the carpets look pretty tired, too. The seller describes the interior as being "…kinda rough," but I'm not sure I'd go that far. It's not perfect, but you could live with it. Of course, you'll have to live with the color green if you buy it, since it's pretty much everywhere. The door panels and trim inside the C-pillars looks reasonable to me, so I'd focus on finding a replacement dash and some new carpets before I worried about anything else.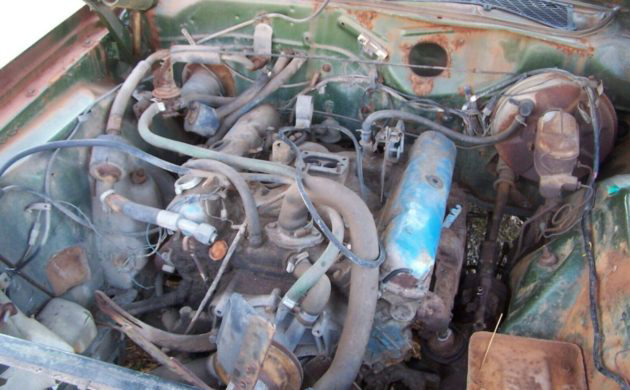 The engine bay is probably the biggest disappointment, as things look rougher here than anywhere else. The engine is nothing worth fretting about unless you're obsessed with matching numbers, though I'm still surprised this one is locked up given the 318 is known for being fairly stout. The seller doesn't explicitly say that the engine won't turn again, but it also reads like he's not promising much in that regard. Still, the story here is the incredibly clean body and those trick hideaway lamps if you're into cool OEM options (like I am). For the money, it seems hard to go wrong with a platform like this.
Have something to sell? List it here on Barn Finds!