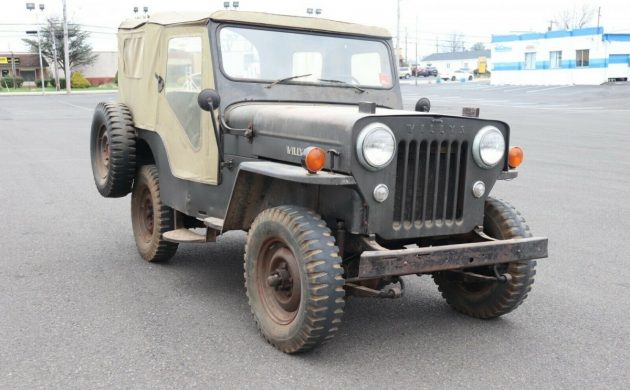 This 1954 Willys CJ-3B was pulled out of long-term storage in survivor-grade condition, remaining surprisingly correct to its original form. The sellers have gone through the truck to make it mechanically reliable but haven't gone too far, noting "…we did not poke around typical rust areas because we love this car just the way it is!" Now, the good news is the truck looks solid enough in pictures that rust is hopefully a non-issue, but it's still an unusual statement in light of the fact they've been presumably working on it for the last few weeks preparing it for sale. Regardless, you have to look at how it sits as-is, and assuming it doesn't need bodywork, I wouldn't change a thing. Find it here on eBay where bidding is at $10,300 with no reserve.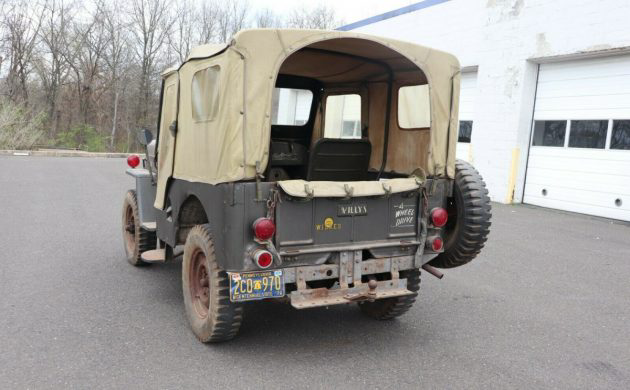 What's perhaps most impressive about this Willys is that the seller hasn't done the usual gussying-up as it relates to adding the soft top and other fixtures. This is purportedly how it came out of storage, which would indicate a previous owner wanted the Willys to look the part with seemingly factory-spec add-ons. The old-school Pennsylvania license plates are charming, but also indicate the Willys has lived in the snow belt; checking for rust would seemingly be on the minds of anyone buying this CJ-3B who doesn't live where the roads are salted half of the year. Still, there's a good chance that one that is this well-detailed was kept out of the slop.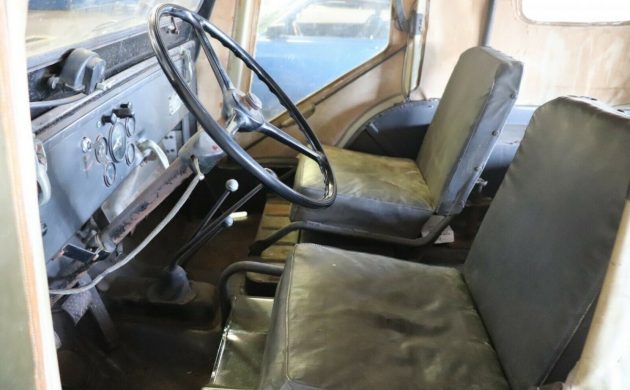 The interior remains in excellent survivor-grade condition, with seemingly no major details out of place. The seller doesn't provide any details on the condition of the floors, which would be easy enough to investigate without having to disturb the patina. The full soft top provides plenty of protection from the elements, but the outside is only a zipper pull away should you yearn for the open-air experience. The beautiful thing about these trucks is how simple they are, which can make restoration a breeze; conversely, they also stand up to loads of abuse, which can mean the mechanical components are tired if it was previously used as intended.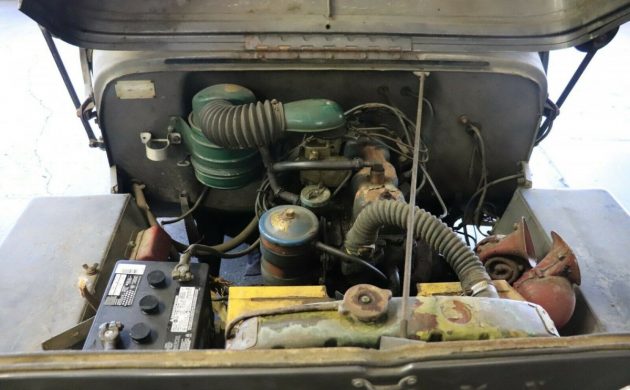 The seller has done a fair amount of mechanical refreshing, noting "….repairs to the brake and fuel system have been performed in order to ensure safe and reliable driving." This would presumably include replacement brake and fuel lines, a new fuel filter, and new brake hardware. There's a good chance this Willys was enthusiast-owned and was looked after even while in storage. I don't see anything grossly out of place in photos, and if it weren't for the comment about not poking around for rust, it may not have even crossed my mind. Still, bidders don't seem to mind as this one is already fetching a fair price with plenty of time left in the auction.