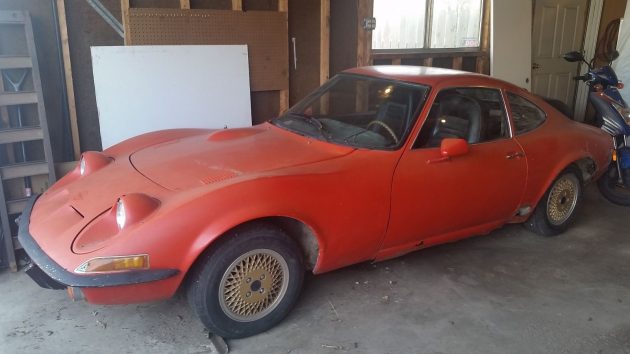 Here's something I don't always get: when a seller claims their project vehicle is for sale as a means of financing a new business or a home renovation project. Those are the two most common excuses for a sale that I've seen, and neither makes any sense. Sure, if you were selling a $60,000 Mustang or 911, I can see it. But a 1973 Open GT here on eBay currently fetching $700? That doesn't even buy decent cabinets in my neck of the woods.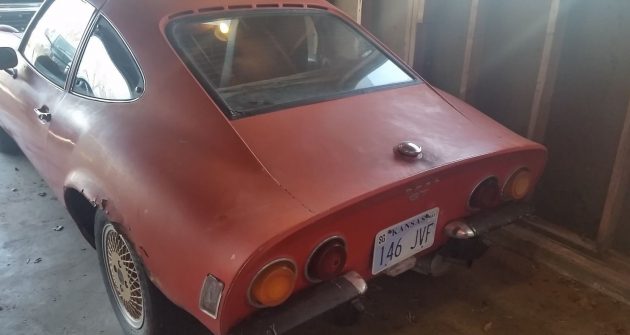 Firstly, I'm not a millionaire, or anything close to it. I'm just acutely aware that every project my wife wants to do to our house seems to cost a minimum of $5,000. Could I sell a project car to pay for it? Sure, but man, that's a bad deal for everyone! I'd be miserable because I sold a car; my wife wouldn't be happy because it likely still wouldn't cover the cost of the project; and then I'd be right back to looking for a replacement as soon as the house project was done! The seller of this particular Opel GT says they've recently bought another property, so the Opel has to go. From almost every angle, you can see why this was sometimes called a "Baby Corvette."
The guys who claim the project car is for sale to start a new business also get a roll of the eyes from me. A $1,000 heap doesn't even buy a good copy machine these days, let alone pay the rent on a small office in a strip mall. And on listings like this one where you can see the car's major needs are in the rust repair department, it's hard not to wonder if the seller just doesn't want to take it on. The Opel will need new floors, and there's a good amount of rot in the area of the rear quarter panel / fender on the driver's side. The interior is described as rough, and there's a host of electrical issues that need sorting. The wood-rimmed steering wheel looks great in the Opel's cockpit, however.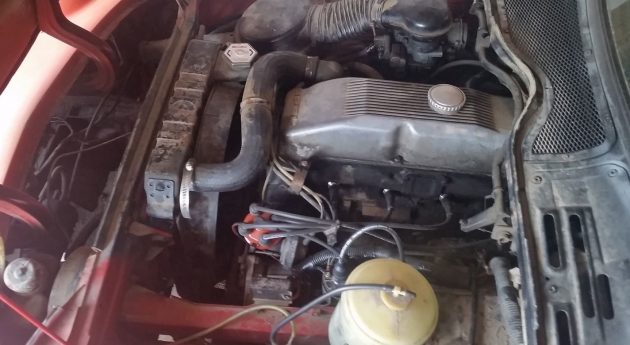 The seller has done the usual tune-up fixes, including a new cap and rotor, spark plugs and wires and a fresh battery. More of an annoyance than anything else is the fact that the wipers don't work, nor does the blower fan and the headlights don't move. Some "adaptations" have been made, such as moving the battery behind the front seats and an aftermarket ignition switch because the original keys are missing. Perhaps the seller just wants to get out from under one project before starting another – but I can't see the price being much higher than what it's currently bid to. Have you ever sold a project to take on a new home or business venture?