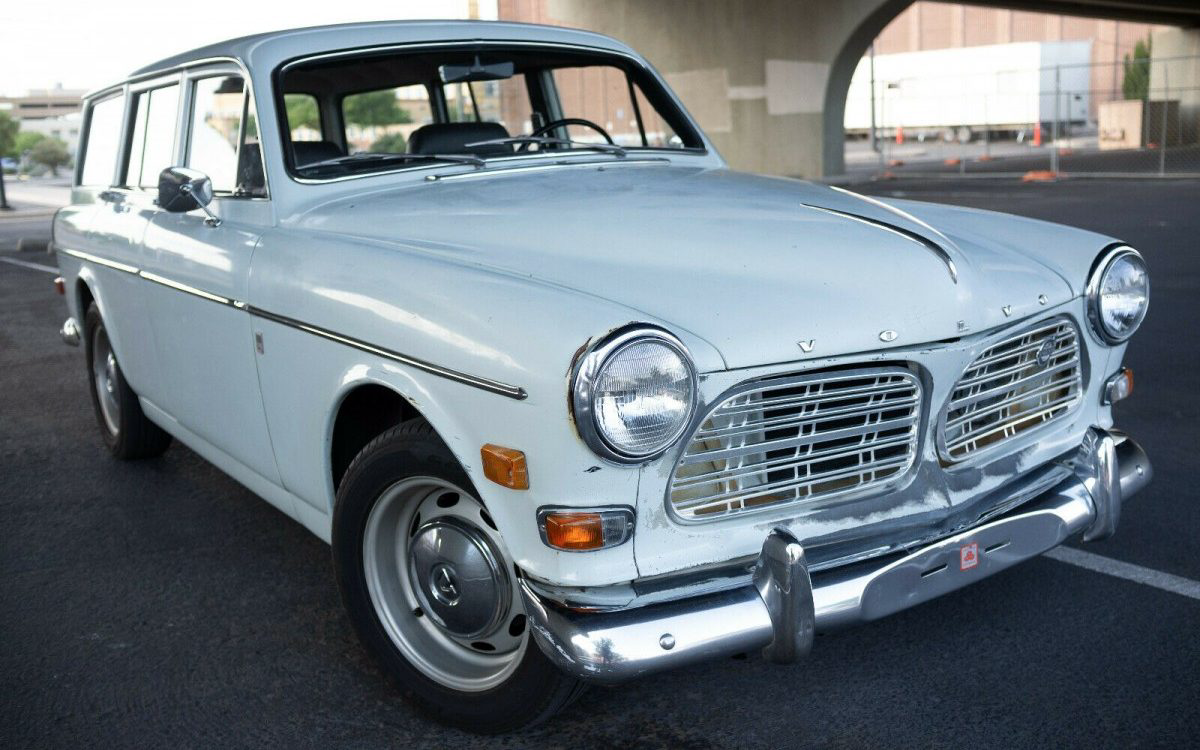 I've said it before, but I'll say it again – I'm drawn to long roof cars. Throw in some features like a manual transmission and descriptors like "lovingly well-used," "honest car," and "great driver" and you have my full attention. This 1968 Volvo 122s Estate Wagon was sent in by a Barn Finds reader who found it here on eBay in Albuquerque, New Mexico. After 22 bids it appears the reserve has been met at the current bid price of $8,300.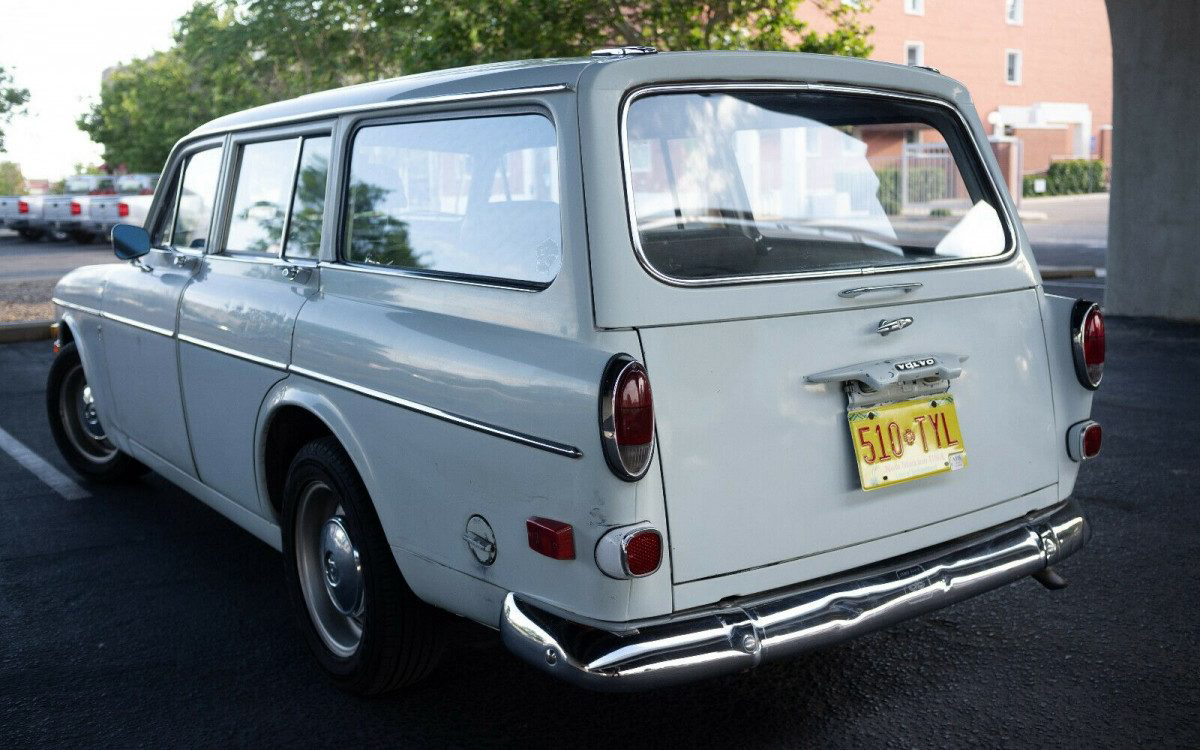 Volvo introduced the 122s to the United States in 1959, 3 years after its European release. This station wagon variant was the least common of the 667,791 122s built worldwide from 1956 to 1970. The station wagon was built from 1962 to 1969 – only 73,220 rolled off the assembly line in that time.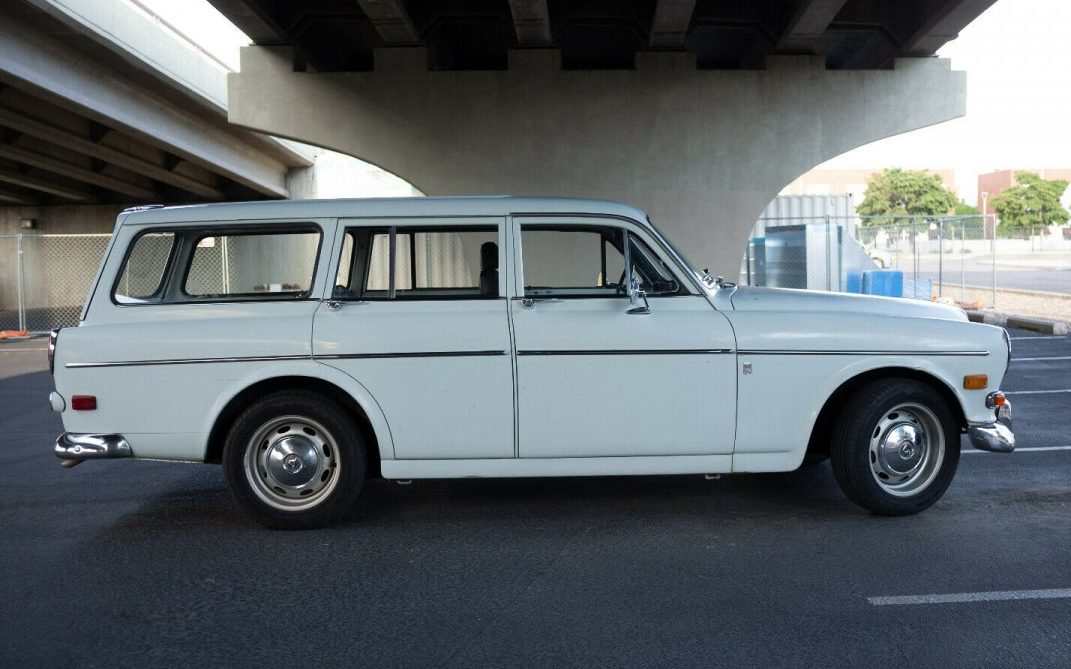 It's easy to see the 122s's evolution to the 140 and 240 series. The white paint on this Volvo appears to have held up well over the past 52 years. The seller describes it as having an "excellent patina," but, aside from some wear around the grille, it just looks like a straightforward aged paint job to me. The seller touts the dents, scratches, and scrapes as giving you peace of mind in parking lots.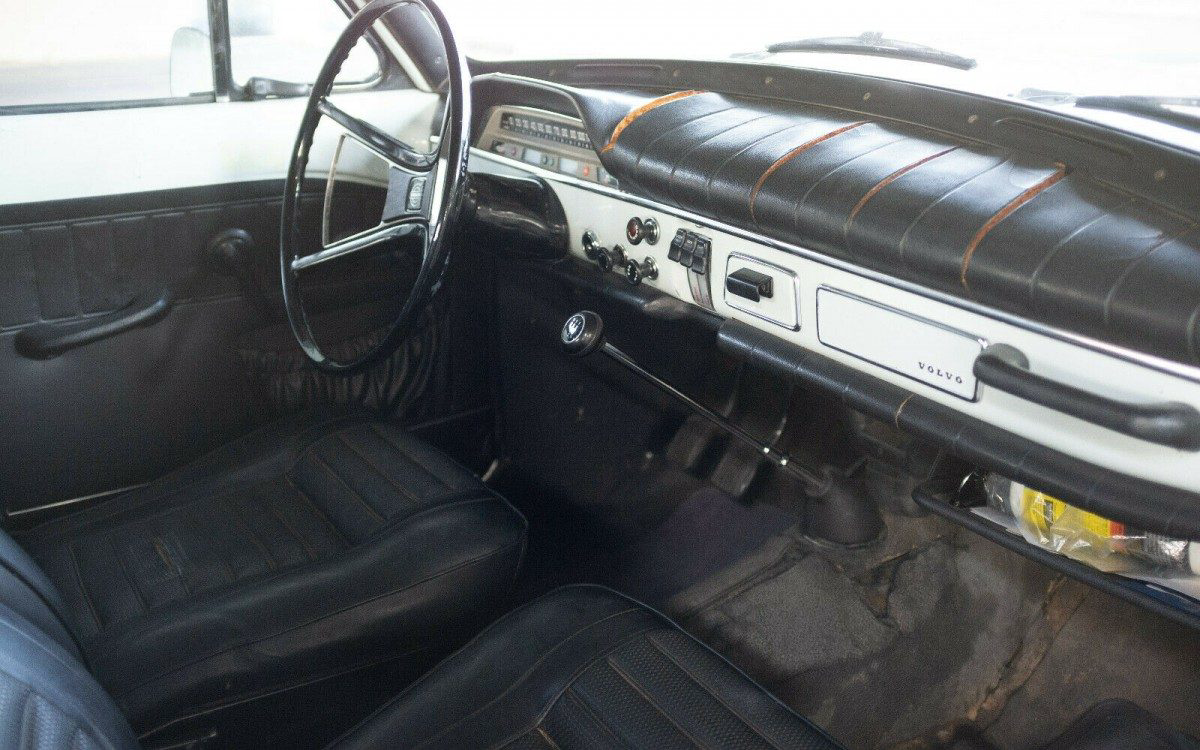 To me, the interior screams "lovingly well-used." Exclusive of a few seam rips in the front, the seats are in decent shape. The dash pad is cracked and there's signs of wear on the dash. The rear cargo area looks like its seen little cargo duty. The headliner looks nice, but I need someone to help me figure out what's going on with the floor covering.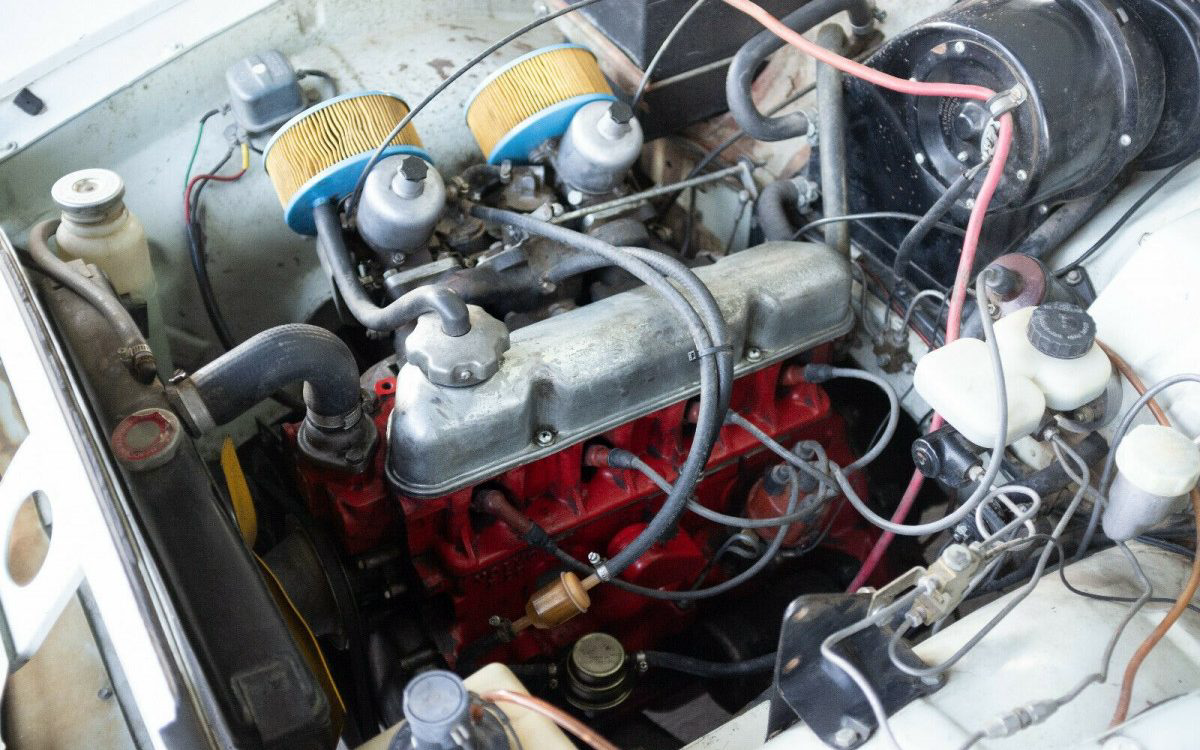 The original B18 engine was replaced with a B20 engine by the second owner, who was the proprietor of the Volvo shop where the original owner had this 122s serviced from new until their passing in 2009. This Volvo seems to have been in capable hands since new. A 4-speed manual transmission sends power to the rear wheels. A glass pack muffler has been installed, which the seller says, "actually make the car 33.3% more fun to drive – fact." More seriously, the seller describes the car as: "a great driver; a fun, good handling car with tight steering."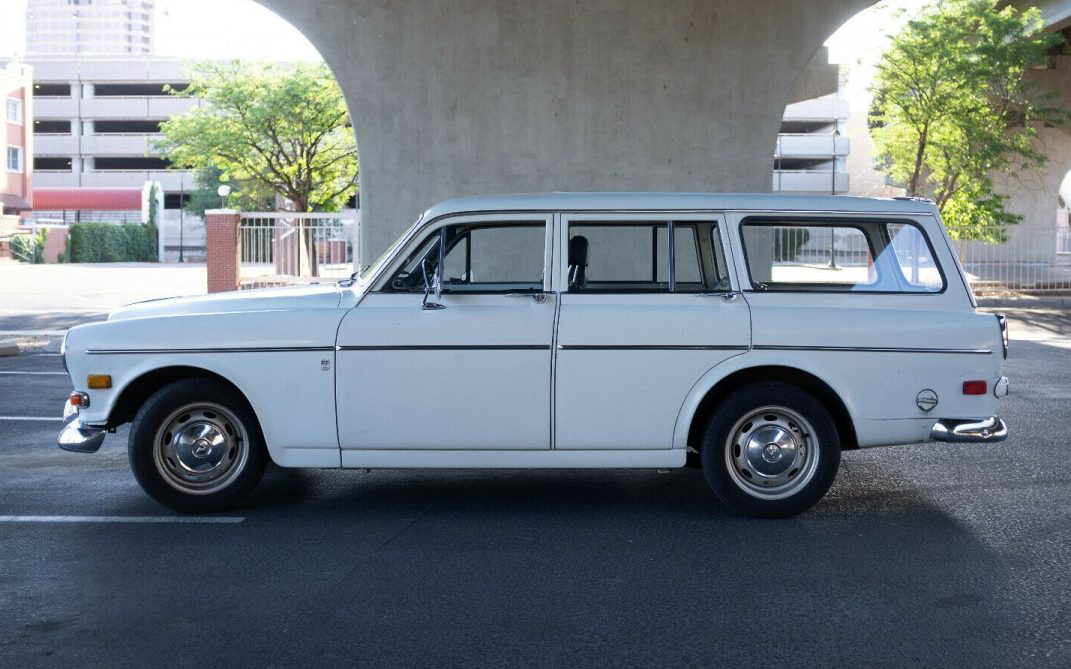 The seller of this 1968 Volvo 122s Estate Wagon concludes their description with this: "Please be sensitive to the fact that she is a 50+ year old, lovingly well-used car that hopes to be driven and never fully restored." Those would be my sentiments exactly.