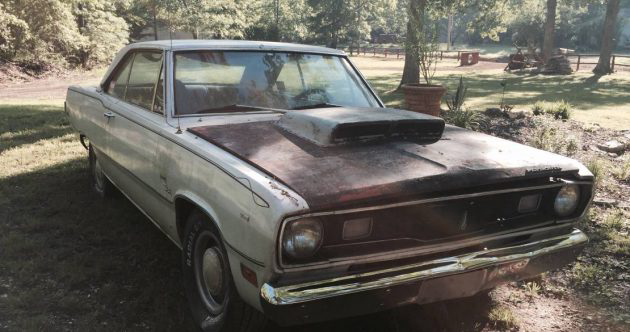 Acquiring a race car with historic provenance is almost always a pricey proposition. But you can rather easily get into a former drag car for far less money, though you'll sacrifice some historic pedigree in the process. This 1972 Plymouth Scamp here on craigslist is all the best parts of a worn out former drag car, but it looks solid enough to warrant bringing back to life. Plus, the seller is asking a reasonable $3,850 or trade for anything interesting.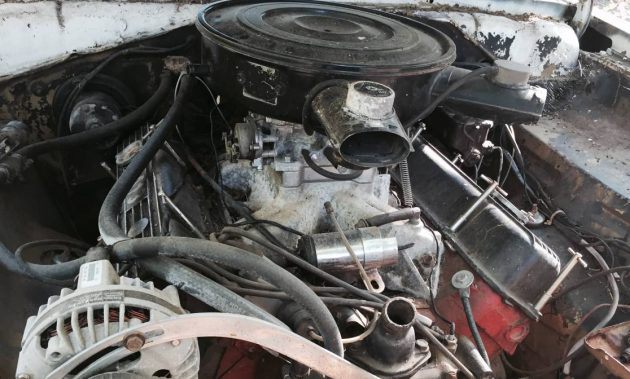 The motor is a rebuilt 413 "race motor" (seller's words, not mine) and is said to have very few miles since re-assembly. Of course, what the motor build consists of seems to be as mysterious as this Scamp's racing past, which the seller obviously doesn't know much about. However, it does come with a rebuilt 727 automatic transmission with a 2,500 RPM stall convertor, so it was built for speed at one time.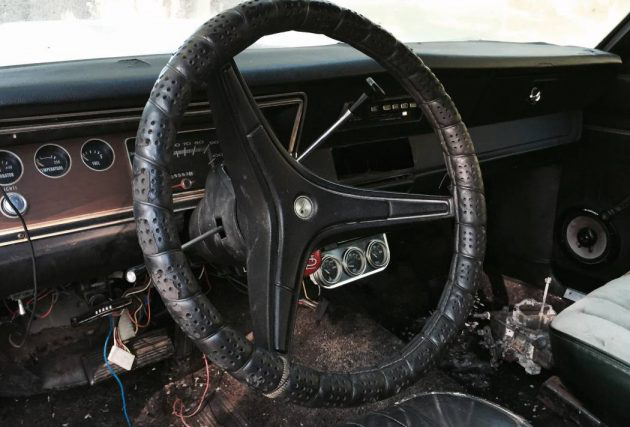 The seller says, "I don't fix them – I find them!" So, the fact that no mention of running or not likely isn't an accident. The interior looks like a mess of wires and gauges, and fairly filthy as well. From what we can see of the seats, they don't match, but at least the steering wheel and dash are original. The Scamp wears color-shifting paint on the outside, so taken as a whole, it was customized from head to toe back in the day – yet it still retains its original wheels, trim rings and hubcaps.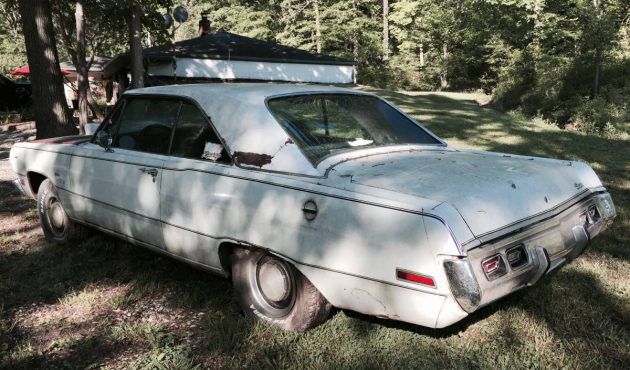 The monstrous hood scoop is of unknown origins, nor do we know if it actually provides any induction or cooling capabilities. It does look imposting, and given the Scamp's otherwise unassuming looks, it must have been fun driving this from stoplight to stoplight looking for unsuspecting drivers. The price seems fair for what it is, but it'd be more compelling if the seller would at least confirm whether the motor is stuck. It's located in Joplin, with a clean title.