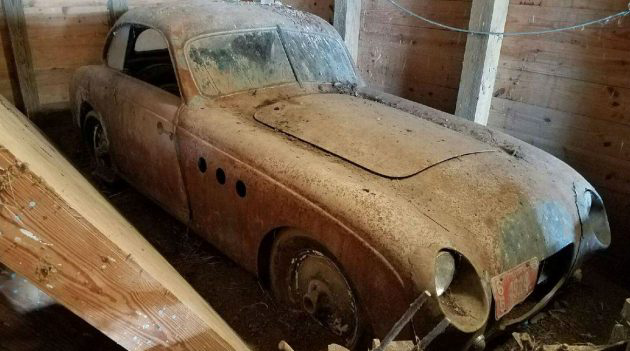 Among barn find stories, they don't get much more unlikely or eye-opening as this one. Tucked away in Villisca, Iowa, a farmer held onto one of the rarest BMWs ever built, a model that carried with its both historical significance as well as racing pedigree with a competition history that included Le Mans, Donington Park and the legendary Mille Miglia. Now sporting coachwork typical of retired prewar race cars, this factory lightweight BMW 328 is set to undergo complete restoration back to its open-top racing body. Find the full story here on Autoweek.com.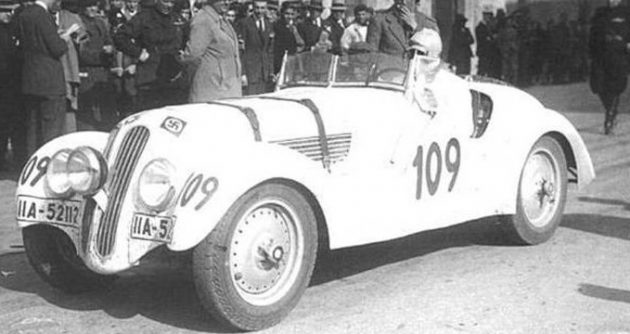 The story is wonderful on a few levels, not the least of which touches on the two business partners and best friends who found the car in a local farmer's barn. Dereck Freshour and Heath Rodney were more accustomed to trading in Trans Ams and other project muscle cars, but didn't turn down the chance to scope out what the retired farmer had socked away many years ago. They weren't prepared for the vehicle they saw covered in farm equipment and hay, evidently quite unusual but with no context for how historically significant it was. The picture above shows 328 No. 85031 in its racing configuration and livery.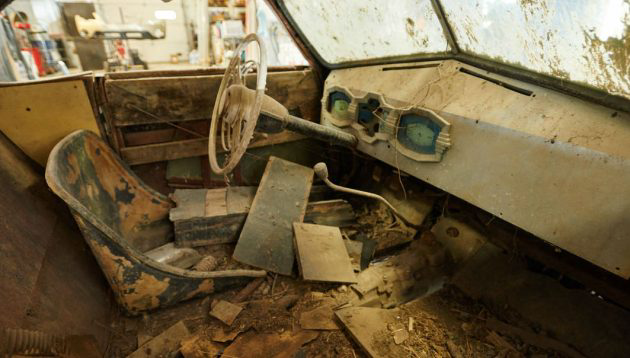 Freshour and Rodney knew they had something special on their hands, but effectively a car with two identities: after its career as a factory lightweight race car ended, a company called Veritas launched by a former BMW engineer sought to build a sports coupe in the void created when 328 production ended. Cars like this one were retired by BMW and scooped up by Veritas and built with coachwork bodies. This car's Iowa title actually identifies it as a BMW Veritas, but for obvious reasons, BMW put a stop to this form of rebuilding in 1949. Note the single racing bucket and stripped-out cockpit – number 85031 doesn't hide its race car origins.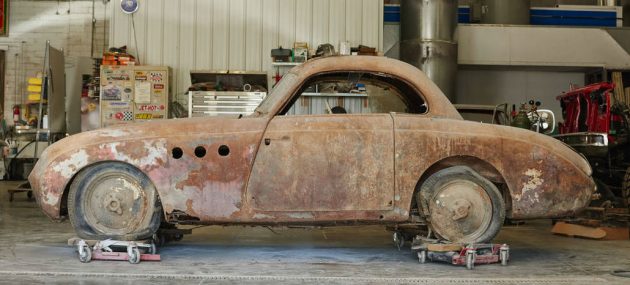 Other incredible features of this prewar race car are noted by Autoweek: "Its 1,971cc M328 six was rebuilt for the race cars with a lighter valvetrain and crank, substantially higher compression, bigger carbs and a larger sump. Output increased nearly 70 percent, to 130-136 hp at 6,500 rpm. The lightweights were fitted with a close-ratio gearbox, the 100-liter racing tank, lighter fade-resistant brake drums and composite steel/alloy wheels." That's an incredible list of features for 1937, and it's all still there. Freshour and Rodney intend to first restore the car back to its open-cockpit roots, then address the coachwork body. They've promised to keep us appraised of updates, which we will welcome!
Have something to sell? List it here on Barn Finds!