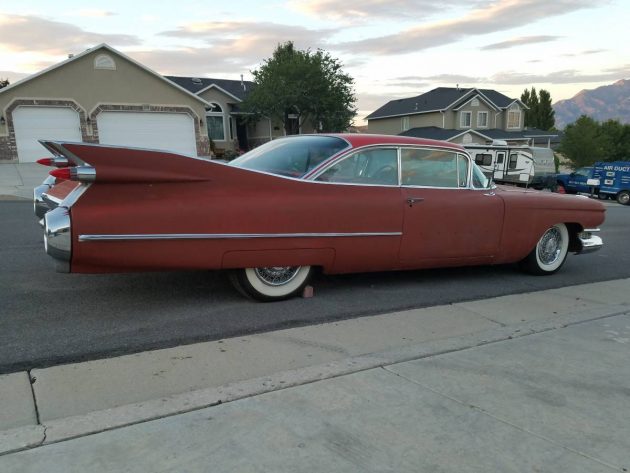 Writing articles about cars that are for sale is an interesting endeavor.  We often rely on sellers to provide us the information we need for an article, while interjecting our opinions or point of view.  Personally, I scour countless ads in pursuit of one that has decent pictures and enough information to make the article interesting or thought provoking.  However, once in a while (as is the case here), there is a car that has decent pictures but very limited information that I still feel is article-worthy.  This 1959 Cadillac is for sale in California, here on Craigslist, with an asking price of $40,000.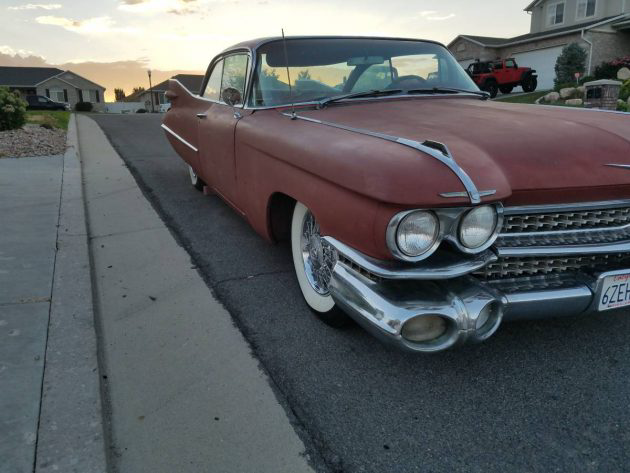 1959 Cadillacs have always fascinated me.  They have been featured in several movies and television shows.  The design features are outrageous and over the top, yet classy.  They are very heavy cars and ride like they are floating on clouds.  1959 was the peak for the height of the Cadillac rear fins and scream space-age.  The bullet shaped tail lights have been used to customize almost every kind of vehicle.  From being frenched into the curved quarter panels of a '50 Merc to custom motorcycles, you can see the tail lights from a '59 Caddy everywhere in the custom culture.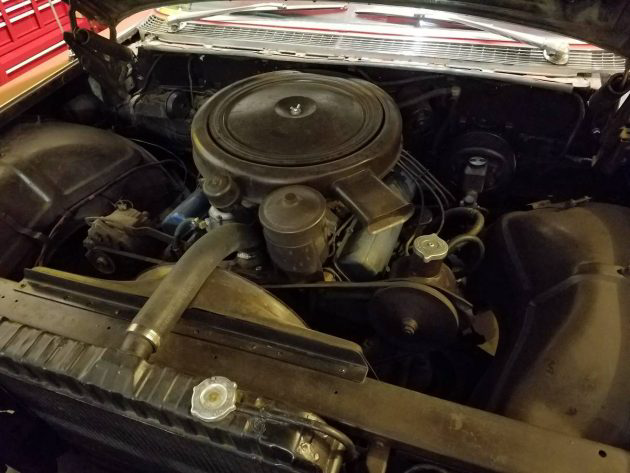 As stated above, this ad contains very little information…One long sentence to be exact.  When you state that the car is a "barn find" what exactly does that mean?  The ad also states "100% rust free."  Must have been a dry barn!  The engine bay looks pretty clean for a barn find also.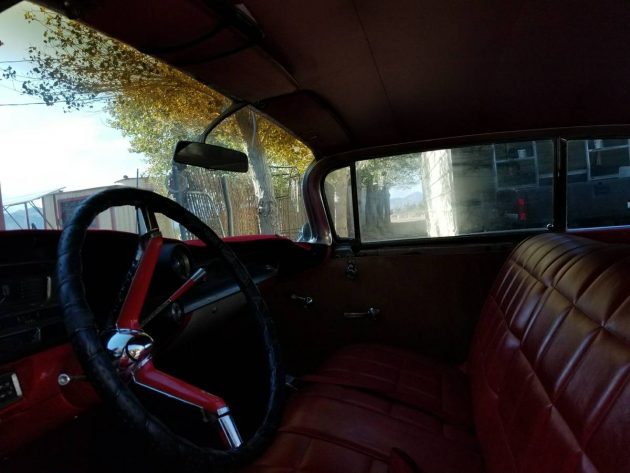 The interior certainly looks really good for being a "barn find."  While the asking price is a solid $40,000, these cars routinely sell above $100,000 for convertible models.  What is your opinion of this car?  It looks really good for a barn find, but may have had some restoration work done.  Would you drive it as-is or repaint it?