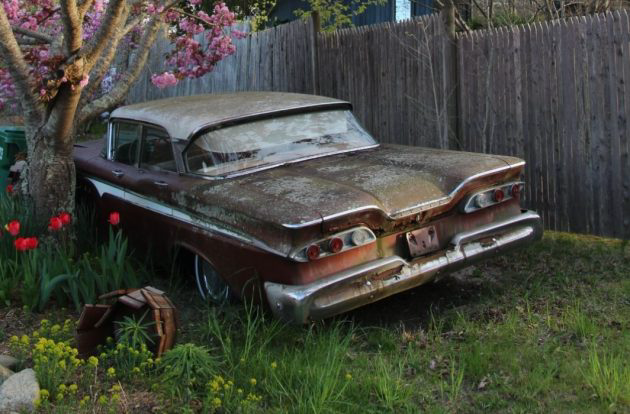 Each year, my wife and I try to get out to Martha's Vineyard for a few days. For a variety of reasons, I'm not sure if we're going to make it this summer, as the ferry schedule tends to fill up pretty early in the season and I haven't even begun to look at booking a reservation. Well, if you're interested in this 1959 Edsel Ranger sedan here on eBay, you'll want to pay close attention to the wait list for a ferry, as this non-runner is sitting on the island, waiting to be rescued.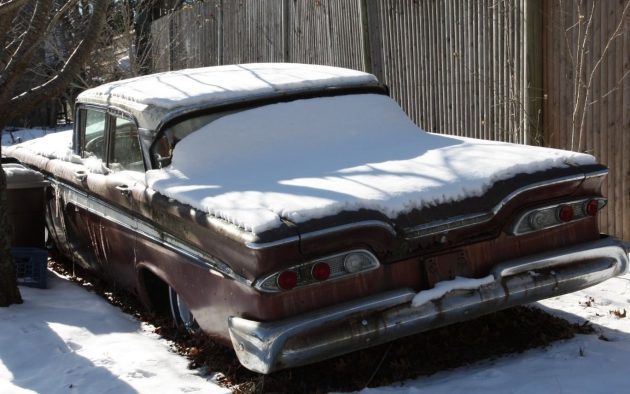 Yes, even with a name as pleasing as Martha's Vineyard, snow is still a frequent occurrence during the winter months. This Edsel hasn't moved in many years, and I'm a little bit surprised I haven't spotted it. There are several potential project vehicles I've eyeballed over the years that I suspect could have been had for a great price given the limited market of potential customers on the island. What's curious about this car is that the seller is located in Georgia, but has listed this Edsel – located somewhere not exactly close by to Peachtree City – for sale with next to no information other than having lots of rust and lots of good parts.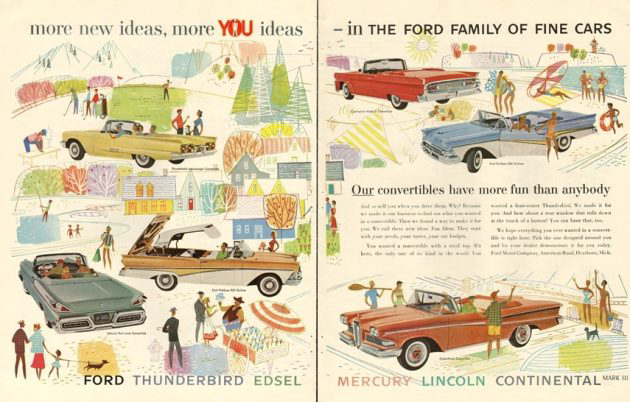 Since the seller only provided the two photos above, we'll have to use our imagination to picture where all that rust is lurking. There's an opening bid of $800, which isn't awful – but given how cheap running, driving Edsels can be had, asking nearly $1,000 for a rusty parts car in an inconvenient location is awfully ambitious. In the advertisement above, it's clear to see that Edsels were ready for the island lifestyle since they were new – but I suspect the goal was always to escape back to the mainland when the seasons changed. Will this Edsel Ranger be stuck on Martha's Vineyard forever, or is it special enough to warrant shipping it back?