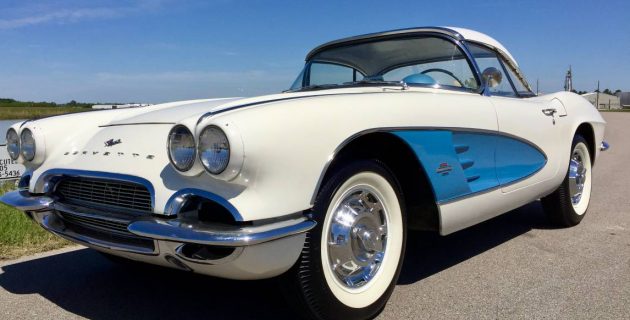 Not that early Corvettes are exactly common, but it's not unusual either to see a red with white coves C1 'Vette pop up from time to time. And while still collectible, restored examples don't always fly off the shelves. That being said, a survivor-grade car in an exceedingly rare color combo will always stand out, such as this 1961 example here on craigslist that wears a very rare shade of Jewel Blue in its iconic coves.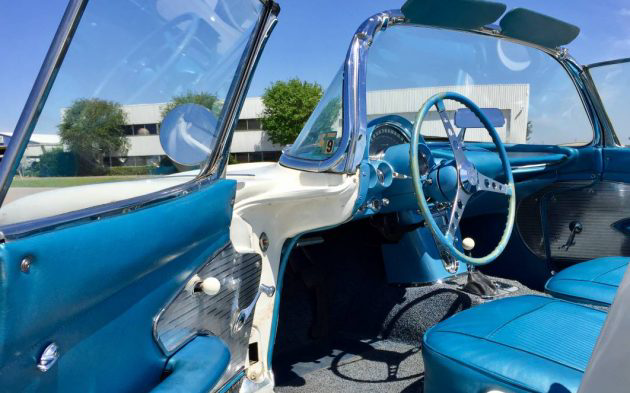 The seller claims that in 1961, seventeen Corvettes were painted a "non-standard color." According to him and the GM Heritage Center Report, this white-on-blue C1 is one of those 17. It is also claimed that this car has not been restored or re-painted, but rather "strategically re-conditioned." The seller says it has been under the same ownership since 1984, and "…only essential components have been restored or replaced to ensure a healthy and safe performance."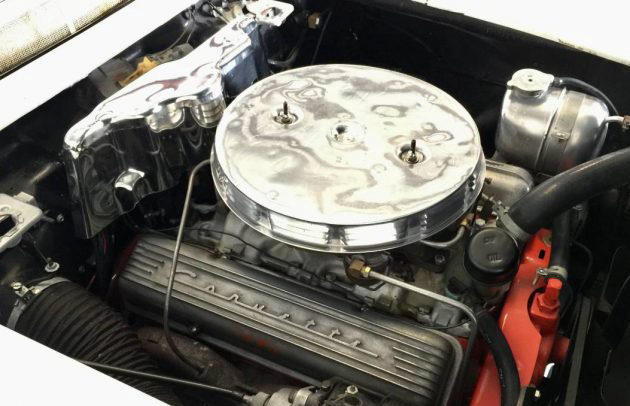 The blue leather interior is a bit jarring but presents well. Similarly, the drivetrain is in good cosmetic condition, and according to the listing it is "…1 of only 2,827 units ever built with the 283 CI, V8 engine, 2×4 BBL Carter Carburetors, and Special Factory Cam to peak at 270 HP." Mileage is under 60,000 and the engine is said to remain numbers matching. Still, we'd want to confirm what had been replaced and what has been left unchanged.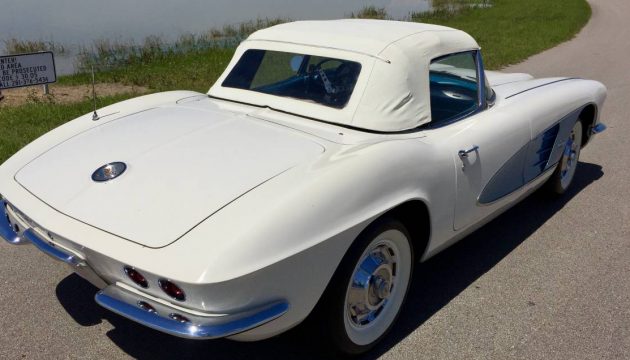 If you're hankering for a C1, it seems to make sense to buy one that isn't like all the others. Plus, if the claims to original condition hold out, this one will likely only appreciate so long as it isn't altered from its current condition. Given these early Corvettes are mostly used as garage art these days, that shouldn't be a problem. Now, the question is – what do the other sixteen color combos look like?