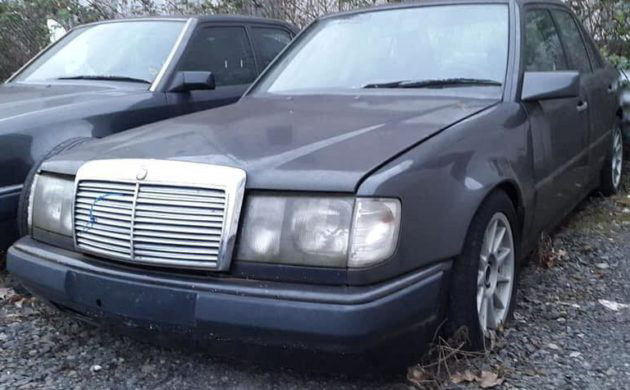 As someone who routinely rescues rare vehicles out of junkyards, finding a car like this is on a whole other level. This may look like your bread-and-butter W124-chassis Mercedes-Benz 300E, but it's actually a completely bonkers one-off built by one of the biggest names in the BMW tuning world. The car seen here was apparently languishing in a salvage yard somewhere in Europe, with a complete BMW M88 drivetrain swap still under the hood – that's the same engine that powers the iconic BMW M1 and M5! The car is a custom one-off built by the Hartge brothers, whose company has built some of the rarest and most sought-after BMWs on the planet. Find this 1-of-1 300E here on RM Sothebys' website, where it's set to be auctioned off in June.
The brothers behind the Hartge name have built numerous legendary BMWs fitted with all manners of performance upgrades, from high compression engines to revised suspensions and interiors. BMW was an ideal partner, as the Motorsport division was already building factory hot rods like the E28 M5 sedan and track legend E30 M3. Factor in a rabid fan base that gobbled up not only actual performance parts but everything stamped with a Hartge name – from valve covers to shift knobs – and it's of little surprise that their name still carries weight today, even after the company was sadly liquidated in 2019 and effectively ceased operations. If anything, this has created even more desirability in the marketplace for its rare parts and vehicles.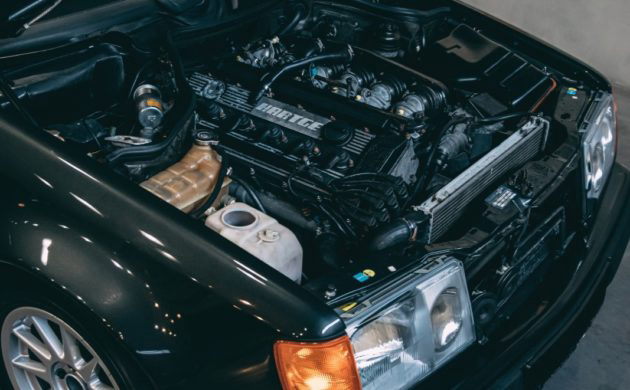 So, what do we have here? A one-off built by the founding brothers on their own time, purely because they could. Take a bread-and-butter 300E sedan, strip out its rather vanilla inline-six, and drop in a BMW M88 engine that's been tuned for higher compression and bored out to 3,535 cc from 3,453 cc. A manual transmission was sourced from an E24-chassis BMW 6-Series, and the suspension firmed up courtesy of Bilstein components. The end result looks almost factory in appearance, and injected the staid 300E with the kind of performance usually reserved for AMG. I can't help but wonder if the build was a shot across the bow to see if the Hartge brothers could build a better hot rod Mercedes than their in-house counterparts.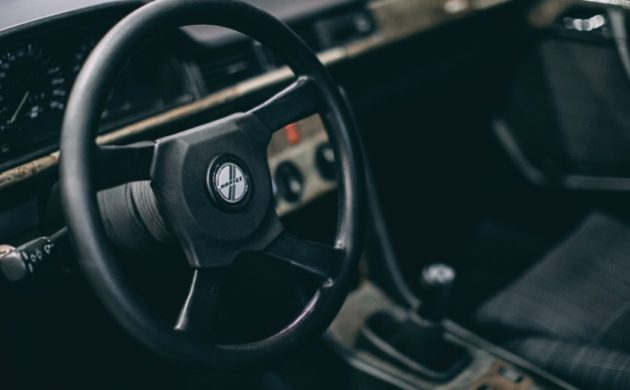 The picture up top was part of a gallery of photos showing the Mercedes covered in dust with an absolutely filthy engine bay, sitting in a lot with a few other vehicles scattered around. Given the company's assets were liquidated, I wonder if a bank claimed it and then, assuming it didn't run, sent it to a salvage facility – which wouldn't be unlike what happened to my Cosworth. Given it was a personal project for the brothers, it certainly seems like a possibility. There are still some rough edges to sort out, like the tired wood trim in the cabin, but overall, this hot-rod 300E still presents incredibly well with other Hartge touches inside and Recaro seats. While the market for such a vehicle may be somewhat limited, I'm sure there will be plenty of enthusiasts angling for a chance to own this 1-of-1.