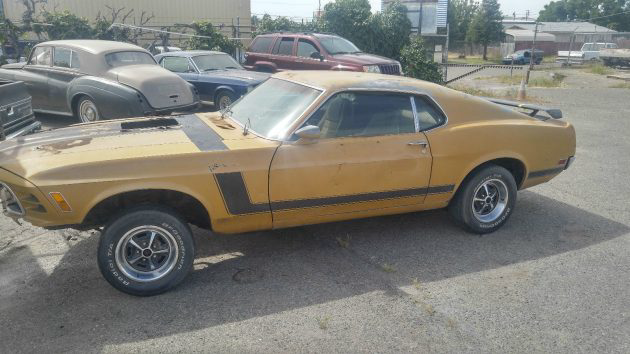 I'm afraid your fears that we're an engine and transmission short are true. However, a lot of this 1970 Boss 302 that has been in storage for 30 years is pretty good–I'd sure like to see someone put it back together. It's located in Fresno, California, and is advertised here on eBay with a buy it now of $25,000 but you can make a lower offer.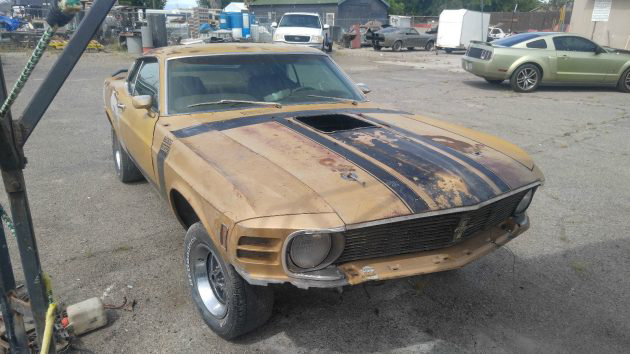 While it looks a little dingier from this view, if that really is the original paint and stripes this might be a really solid project to start from. I just wish that scoop were in the hood so that it looked a little more right! Unfortunately, that went along with the drive train into a race car many years ago, and someone installed a 428 V8 in its place. The seller tells us that damaged the under hood area, but did include pictures to show us what that damage is.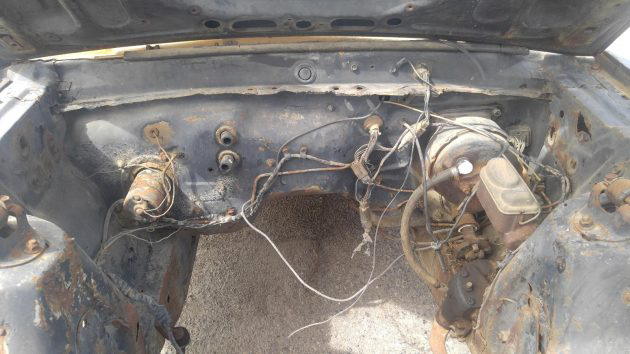 You can see some damage to the inner fender wells, and there's some rust in those spots as well. However, the great thing about working on a Mustang is that everything is available. Well, almost everything. I came up completely blank looking for an original Boss 302 drive train to install. I'm sure a specialist can find something, but it's going to be expensive for sure.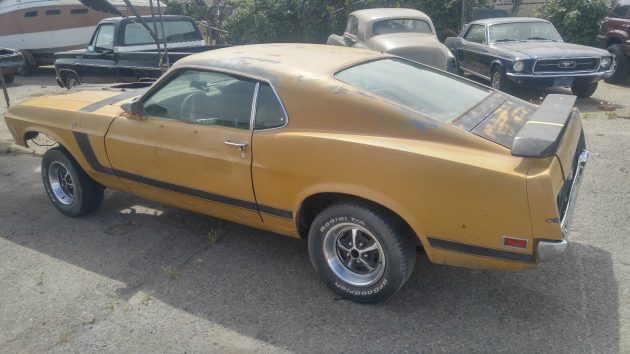 There, that's better. Other than the nose in the air attitude, the car almost looks normal from this view!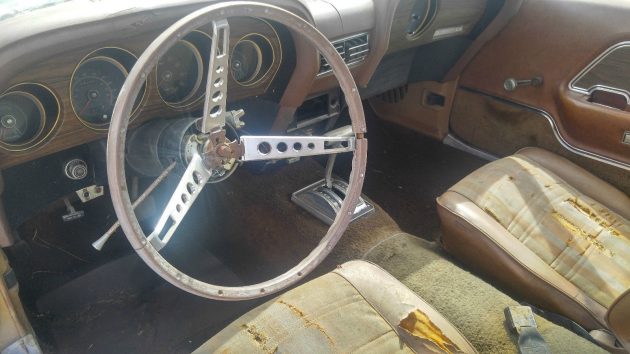 As you can see, the interior is relatively complete, but you are going to have to replace pretty much everything to get the car up to snuff in here. Again, it's all available.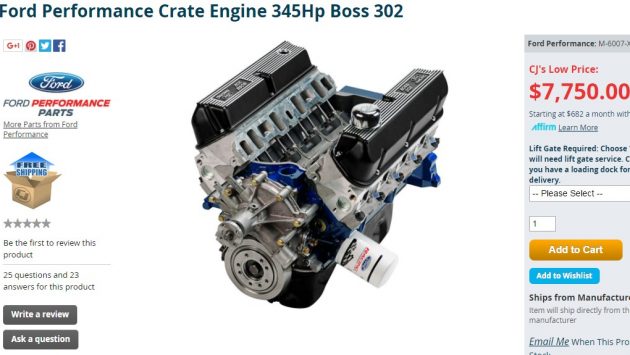 I suppose this is one option; it's a Ford Performance Parts crate Boss 302 V8, but it's not the same (actually, from a technical point of view, it's better, but that's beside the point). What would you do with this Boss? Stock or restomod?