The "Letter" series Mopars are legendary for their power and luxury, and they aren't nearly as common as they should be. This Letter "K" is a solid car that appears very original, with only a few snags that keep the car from being "excellent." Currently not running, this 300 project is worth a look for the $3,901.00 asking price. Check it out here on craigslist out of Grover Beach, California.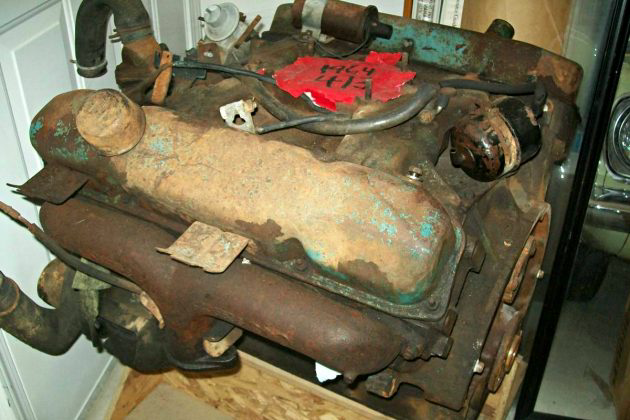 The major concern of this 300 K is that the original engine is missing, but the seller does have a rebuild worthy 413 at the ready with a single carb manifold.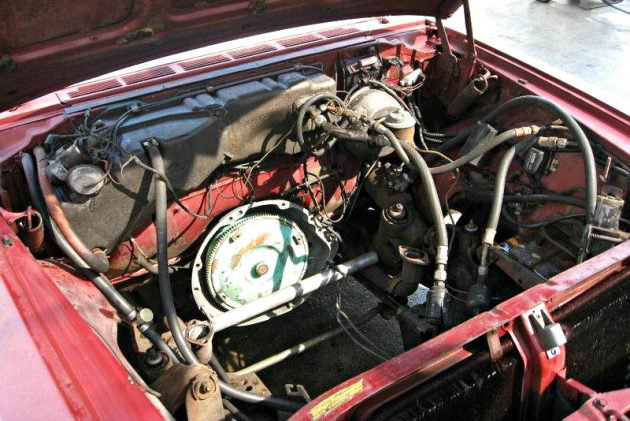 The empty engine bay is rather nice with a lot of paint present, and little dirt and grease. Although the original engine was plucked, I am hoping and guessing that the seller has most if not all of the parts to replace the engine back into the car. This engine bay is nice enough to detail and simply drop the engine back in.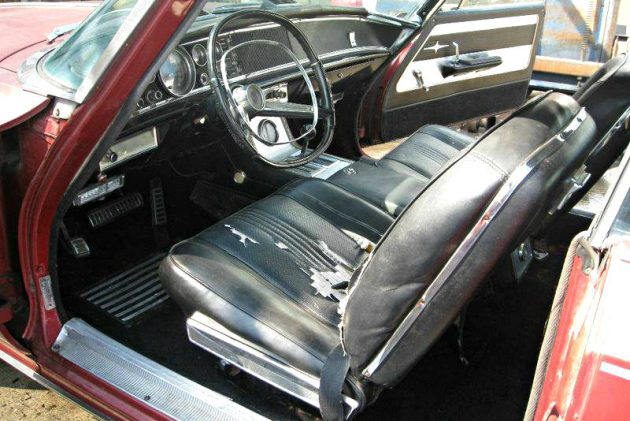 Only in a few cases does an interior get any better than this Mopar. Clean, well maintained, and appearing almost as new, this interior lends a lot of information as to how this car was treated, and stored.  The biggest and most obvious flaw is the ripped driver side seat. Also the screws that hold the chrome seat trim on have some light surface rust. With a little polishing on the screw heads, and taking the time to install the new seat covers the seller is including with the car, this Chrysler would have an excellent condition interior in nothing flat.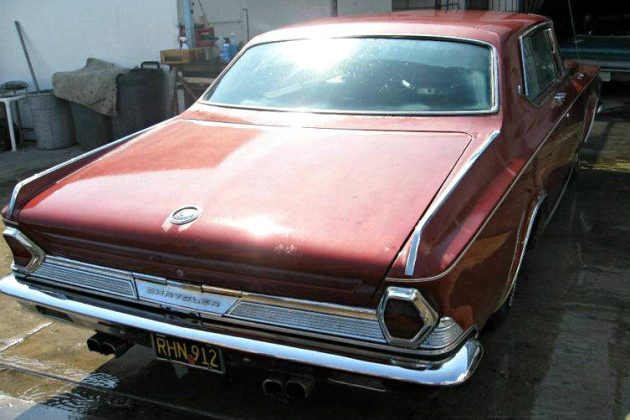 Shiny and beautiful, there are few flaws to point out about this lovely K. The paint has held on well, but there are a few areas where it would appear that there is clear coat peeling, indicating the car has been repainted, or that there is another finish issue. Also there is some rust, but it appears to only be in the rocker areas on both sides. There is some blistering to the paint in the rockers, but there is no visible rust. All of the bright work is beautiful and complete. Even the tinted glass in place and appears free of any serious issues. If the Barn Finds Auction for the Survivor grade Chrysler 300 Pace Setter is out of your price range, perhaps consider this solid and project worthy 300 K! Would you restore or preserve this Chrysler "Letter" car?