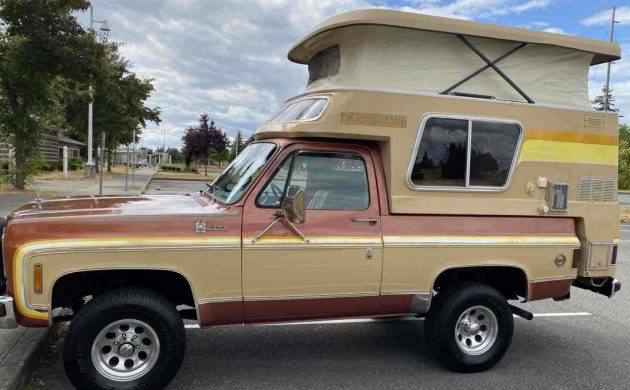 I must admit, when I saw this my reaction was "that's a nice slide-in camper" but after a second look, I realized this is something different. Here we have a 1977 Chevy K5 Blazer Camper conversion that is the product of a collaboration between GM and a camper manufacturer. This is definitely worth a second look. Check it out here on eBay in Lakewood Washington with bidding up to $8600 at the time of writing.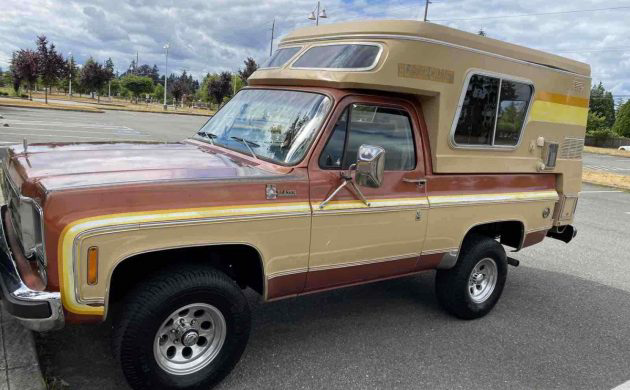 For 1976 and 1977 GM teamed up with Chinook Mobilodge Inc to produce the Chevy Blazer Chalet and GMC Jimmy Casa Grande camper conversions. Check out this great Hemmings article about these unique trucks. The Blazer is a good platform for a camper because the cab is open in the back which allows for full access to the living area. The Chalet camper was custom built for the Blazer. Constructed of a fiberglass body over a steel frame, the camper was permanently mounted to the Blazer and not designed to be removed. The pop-top allowed for a tall adult to stand up and there are sleeping accommodations for 2 although an optional upper bunk was available.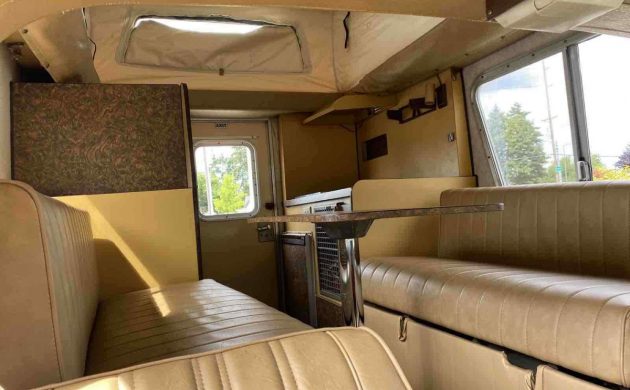 The interior is very clean and looks like its ready to use. This Chalet is equipped with a table, sink, stove, and refrigerator. Optional cots are mentioned, so this may sleep 4 people. The ad has an ample amount of pictures, although the angles make it hard to get a good idea of the dimensions inside.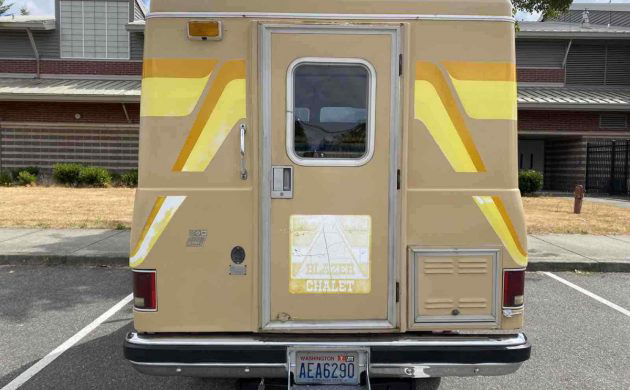 The conversion looks well built and this one is very well preserved. Little details like matching blazer taillights in the camper and a step below the license plate make a difference. The graphics are worn, I assume replacements will be hard to find but it wouldn't be impossible to get some made.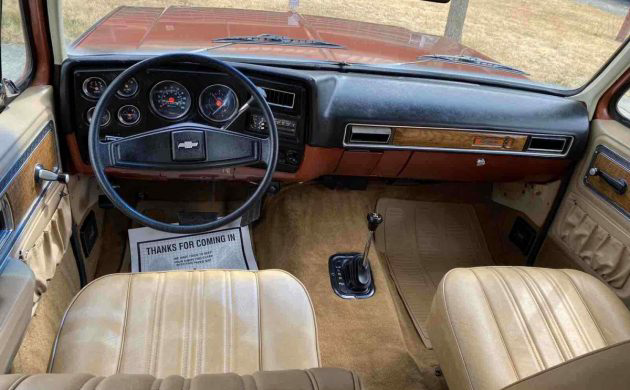 The driver's compartment is standard K5 Blazer. The bucket seats have been redone and the carpet has been replaced. The seller just purchased the truck from the previous owner of 25 years. It's obviously been well cared for with original paint and no rust. This truck is equipped with an Automatic, 3 and 4-speed manual transmissions were available.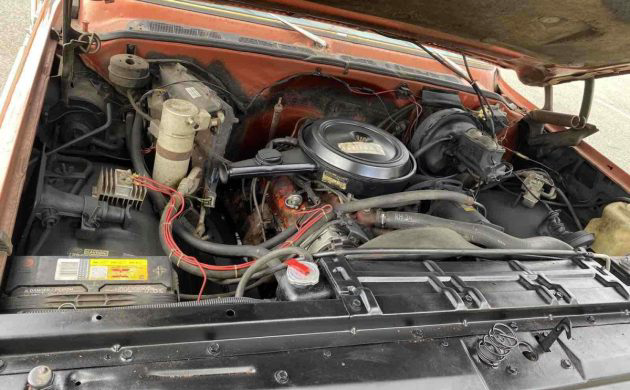 The small block 400 runs great, with 122K miles on the odometer the engine has probably never been overhauled and should be good for a while with proper care. These trucks are rare, approximately 1,800 were made. With the popularity of campers now, and condition of this one I am interested to see where this will go.