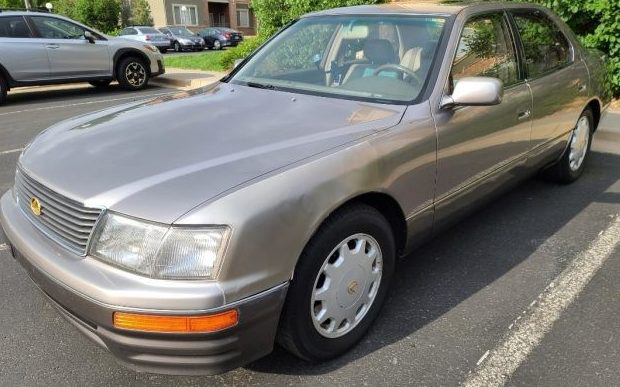 So here's a bit of a curve, it's not the mainstay of what is usually found on Barn Finds but it is a staple of domestic motoring, a large, comfortable, quality built luxury sedan. And at twenty-four years of age, this 1996 Lexus LS 400 has some significant distance from its modern counterpart. Instead of waiting twenty or thirty years to see how a car like this Lexus will fare, the way we examine 50-year-old Chevies and Fords, let's take a look at this example right now. This LS 400 is located in Aurora, Colorado, and available here on Barn Finds Classified or here on Facebook Marketplace for $6,800.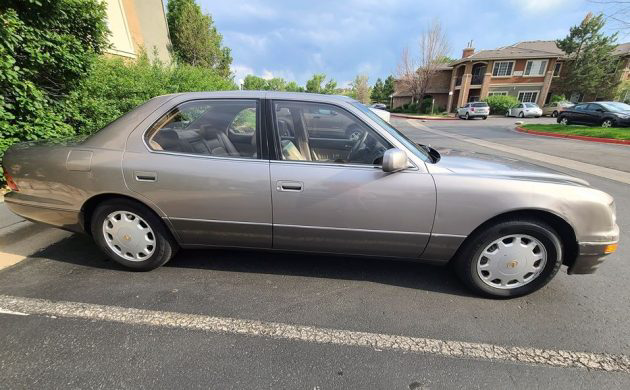 Lexus automobiles are renowned for their rock-solid, Toyota inspired, reliability and understated attention to luxury details. And the LS400 was one of Lexus's mainstay models, having been part of the model line-up from 1990's Lexus commencement until being replaced by the LS430 in 2000. This 1996 example would be considered the second generation LS400 which was introduced in 1994.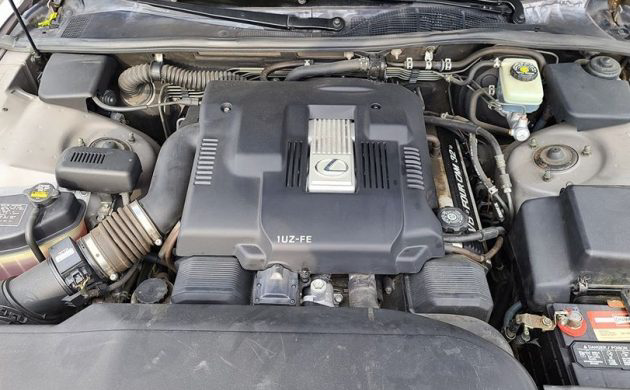 At the heart of the LS 400 is a 4.0 liter, 260 (revised) net HP, DOHC, V8 engine. This example has 70K miles, so assuming proper maintenance, it is barely broken in. The seller claims it to be in fantastic mechanical condition with a 7 out of 10 rating and further adds, "Very quiet and smooth. Lots of power and runs like a champ". This Lexus has just been serviced for minor maintenance and the repair shop rates its health as "good" overall. It is suggested that some of the aged suspension components could be replaced but overall the car still rides nicely.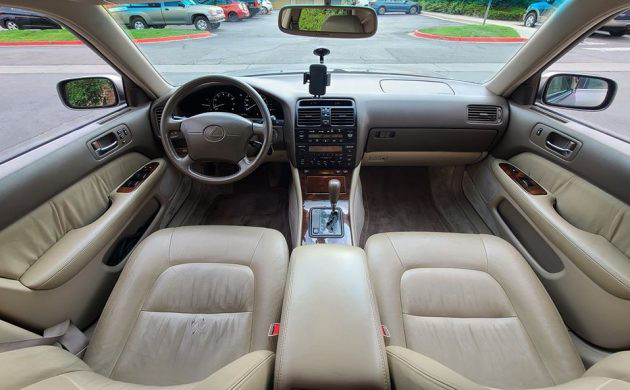 There is no mention, in the listing, of the interior but there are many images and the beige/tan leather has held up quite well. The driver's seat is showing some signs of wear and discoloration but nothing more than would be considered typical for this age and mileage. Even the floormats, which my right heel has a tendency to murder in short order, look quite new. There's no mistaking the dash and instrument panel in this LS, it is 1990's Japanese design and ergonomics all the way.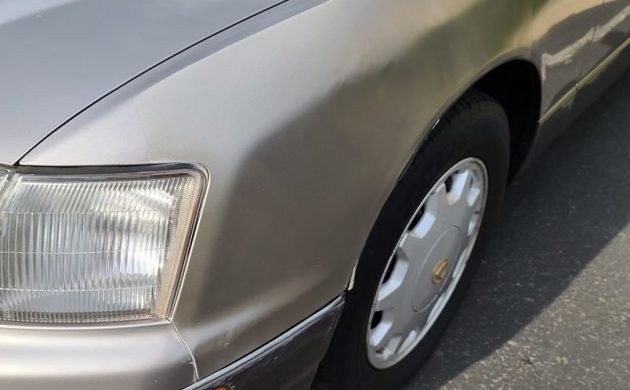 The body has suffered a few contusions, both front fenders look to have had an amateur repair and paint job bestowed upon them. The seller suggests that it's the result of the previous, elderly owner who has a little "park by feel" going on. There are a few other nicks and scapes too, but nothing major to report. It's hard to say how many Lexus LS 400's wear this rather bland shade of beige but it was very popular and it does age well. It seems like there were more made in this color than any other.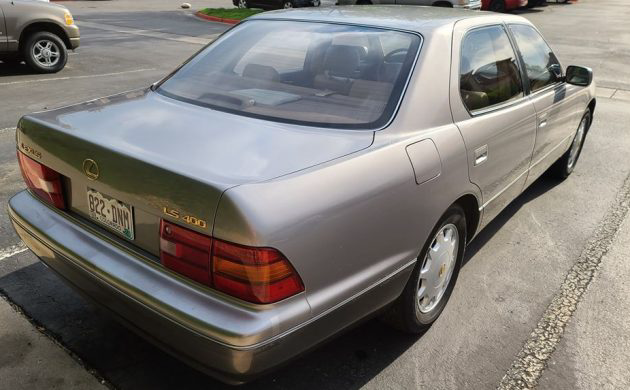 The features here will include the usual found on a car of this stature, ie sunroof, automatic A/C, power assists for seats, locks and windows, cruise control, four-speed automatic transmission, alloy wheels, cassette deck, all of the usual suspects. So now, this isn't a collector car but it would make a great second car for general purpose. And at this accumulated mileage, this Lexus has a long way to go. It's especially encouraging knowing that an elderly individual owned it because it was probably well cared for and easily driven, other than the parking snafu. And actually, you could leave the front fenders as is and not worry about what may happen in parking lots or on the road with a little bumper friction. If you are looking for a second-time-around luxury car, this Lexus would be a great selection. So, what do you think, will Lexus and others like Infinity or Acura (other than the NSX) ever gain collector car status and value?