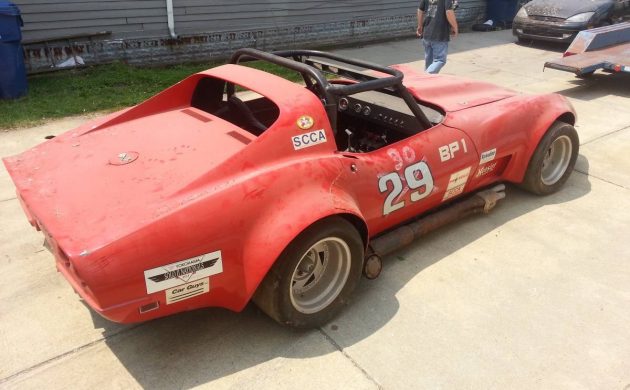 There's something about old race cars that just suits my fancy, and I think it's because ever since I tried autocross for the first time, I've been convinced that all cars should be driven fast. Whatever the case may be, a find like this, even though the posting body consists of only 17 words, 2 numbers, and 4 pictures, is still very interesting. You can find the ad here on craigslist where this Corvette is offered for $12,000 in Buffalo, New York.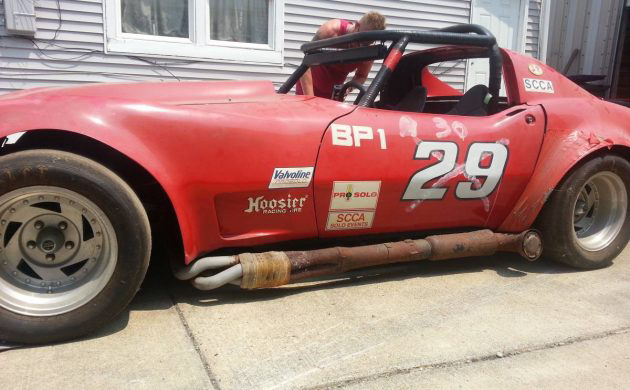 The Sports Car Club of America (SCCA) was founded in 1944 and is one of the most widely known racing clubs in America, according to na-motorsports. Given the SCCA "solo" decals on this car, it's likely this Corvette competed in autocross, time trials, and/or hill climb events. As previously mentioned, the article is sparse on pictures and details, but this Corvette supposedly has a 383 stroked small block and 4-speed manual transmission putting power to the ground. According to the seller, the car runs and drives, which is an excellent sign. Big side pipes, wide American racing wheels, and lots of decals adorn the car, giving it an aggressive and period look. The rear fenders are taped over, and I could only assume that this was to protect the paint on the aggressive rear fender flares from chips caused by rocks or debris.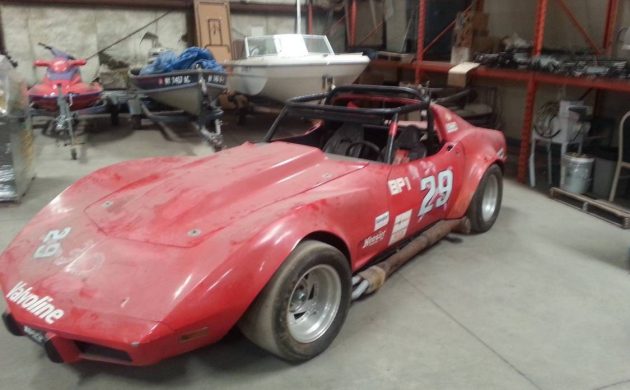 The presence of the Car is far from stock with a roll cage replacing most of the corvette's factory roof and a front bumper from a later car in place of what would have been the factory front bumper cover. Hood pins are on all four hood corners and a pair of buckets, one of which appears to have a five-point harness, are further additions to the modification list, adding to the racing purpose of this Corvette.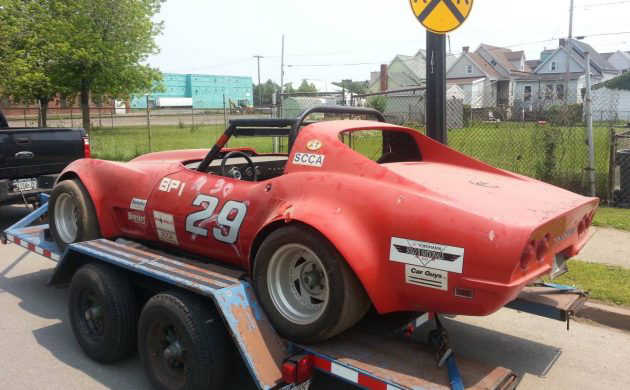 Rearward visibility comes from a full-width rearview mirror and the factory dashboard has been traded out for a much lighter and simpler metal unit. This picture shows just how wide the fenders and tires are, certainly far beyond the stock proportions. The body looks to be in good condition, and I would dare to say that the car would clean up well with a wash and a good buffing job. What are your thoughts on this corvette? Is the $12,000 price tag too steep?
Have something to sell? List it here on Barn Finds!