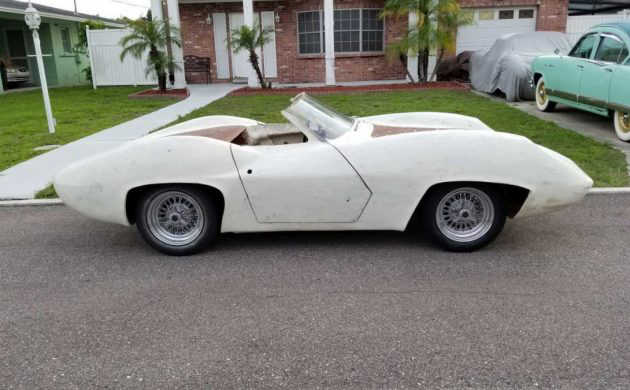 Recently we have seen the emergence of a number of one-off cars that have sprung from the fertile minds and workshops of enthusiasts from days gone by. This particular car is called a "Californian" by its owner as that is where it was originally built at some time in the 1950s. It is listed for sale here on eBay. It is located in Tampa, Florida and is being sold with a clear title. Bidding has reached $6,500 but the reserve hasn't been met. A big thanks to Barn Finds reader Craig Johnson who spotted this one for us.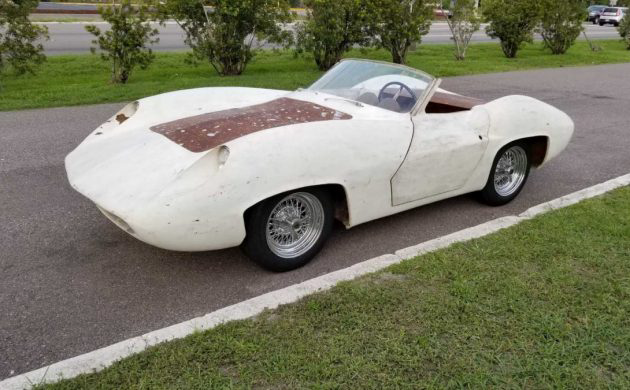 Look, I'll be honest here. This is simply not the most attractive of these cars that I've ever seen, but what it does have is a heap of potential. The seller rightly points out that it could be completed as either a road car, or as a sports car for circuit racing. One of it's big advantages is it's diminutive size. Track and wheelbase make this car about three inches shorter than a Triumph Spitfire, so it has the potential to be a fun little device on twisting roads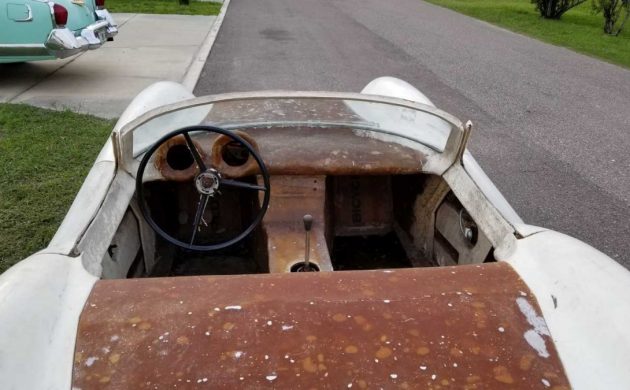 The seller doesn't give us a lot to go on. There is no interior trim but what we do know is that under that body this Californian is based on a Crosley chassis and drive-train. Unfortunately the owner does not specify which Crosley engine is installed but I think that the appropriate answer is "a small one!" This is what gives this car so much potential. If it were completed with a very basic and lightweight interior it really could be a lot of fun to drive, especially on twisting roads. The new owner will also need to complete all the fiddly detail work like instruments, wiring, hoses, etc.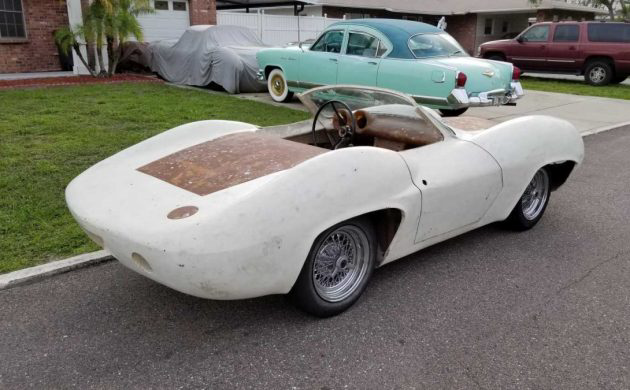 The body is complete. The panel gaps are a little bit odd, but they could be made to be more consistent with a bit of work. For me I think the thing that is a negative for me is the squared-off look of the wheel arches. I think that if they could be modified to give a more rounded look then this could be quite an attractive car. Given that it is a one-off and fiberglass construction then the world is your oyster.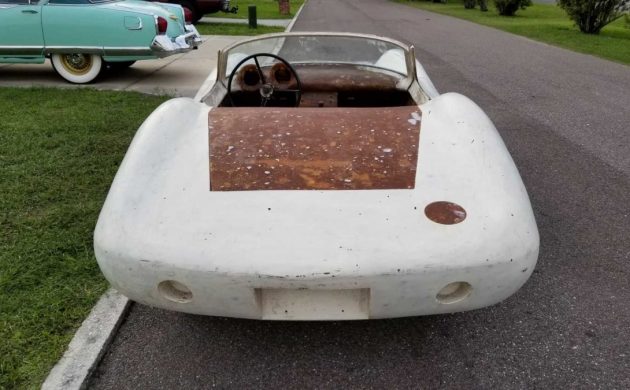 I'm not even going to try to guess a value for this one because then I'd have to justify it. I personally don't think that it is the most attractive of these one-off creations, but the potential is there for someone to finish this, and to produce something attractive, distinctive and fun to drive. Even with those slightly odd looking wheel arches this could look good in the right color. I think that potentially one of the most satisfying challenges would be to complete it, but to be able to successfully minimize the weight so that you could extract decent performance from that tiny engine.