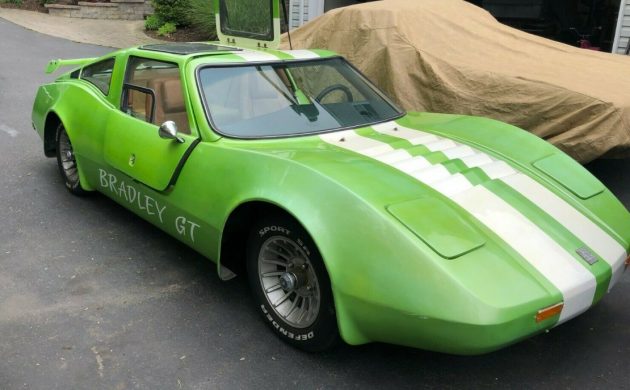 This find is definitely not for someone that doesn't want attention! As far as stares per dollar, you won't find much more value than this Bradley GT II listed for sale here on eBay. Currently, the bid is up to only $3,500 and any reserve has been met, so you might be the winning bidder for less than $4,000! The car is located in East Setauket, New York, and the seller is claiming that they own too many cars, thus the sale. The pictures of many vehicles in the driveway and garage certainly back up that claim. I wonder what's under the covers?
While Bradley Automotive had a checkered financial history ultimately leading to bankruptcy and a lot of angry folks, no one can argue that along with Fiberfab, with the GT and the later GTII design they helped elevate the kit car industry beyond the bare fiberglass shell stage. At one point in its past, it looks like this car was pretty darned nice, and it could be again with some TLC. The seller links to this video, produced by the previous owner, as evidence that the car runs. If you view the entire video it's obvious that the car has some shortcomings as well. Nothing a dedicated home enthusiast couldn't handle in a few weekends, though. I'd start with those tires and refurbishing the brakes!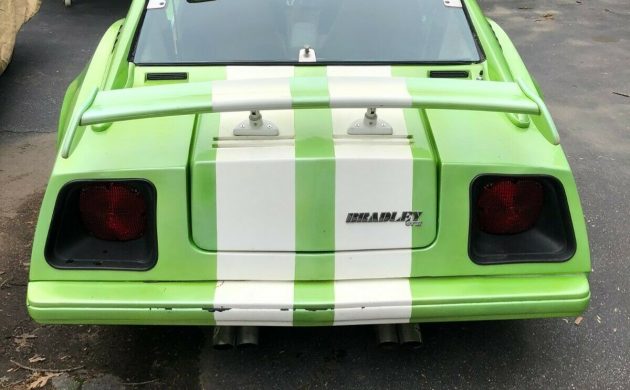 The GTII offered many refinements over the initial GT model, including more legroom and lower sills for better ingress/egress. Unfortunately, it was produced in much lower numbers than the GT and therefore spare parts are harder to find. I have seen windshields, which are unique to the car, change hands for over $1,000 (thankfully this car's glass looks intact). In any case, please, please promise me that you will either delete this rear spoiler or at a minimum flip it around so that aerodynamically it's correct! The engineer in me is struggling not to send a note to the seller.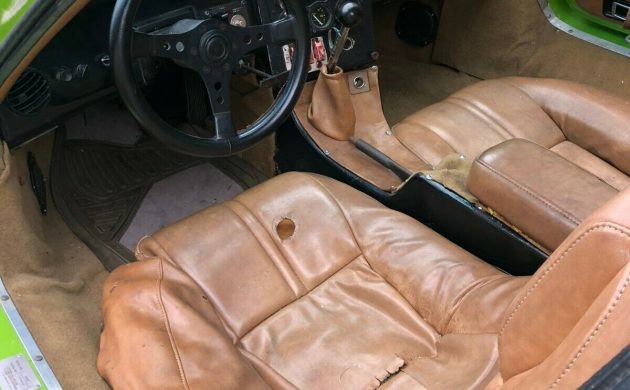 The interior upholstery is original and in much need of replacement, especially on the driver's side. Not a difficult job for your local upholstery shop, or if you are looking for a challenge, try using the old set as a pattern and matching it yourself. Make sure your sewing machine can handle multiple layers of vinyl first, though — I'm speaking from experience here.
The dash features VDO aircraft-style gauges and does a good job of covering up the VW bug origins. The large handle just to the left of the center stack manually raises the pop-up headlights; they were intended to be operated electrically on the GTII and I'm sure this could still be done if desired.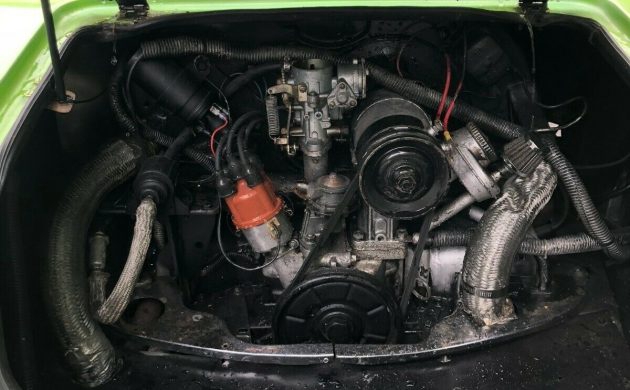 The 1500cc VW flat four seems to run well in the video but is suffering from a severe exhaust leak that I suspect hasn't been repaired. Simple enough, right? How many rear-engine, gull-winged GT cars can you get into for less than $10,000? Let us know if you have any Bradley experience in the comments below, and be sure to send some pictures if you purchase this lime GTII!