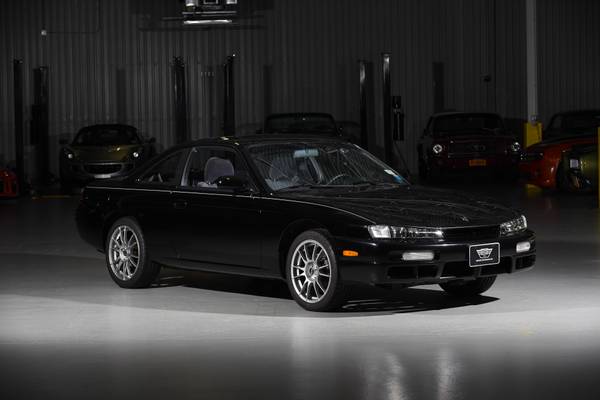 This car is really something special, and there is absolutely no arguing that. If you hate everything foreign-made and can't open your mind to this beautiful and unique Nissan 240SX, I recommend you stop reading now! The saga surrounding this unbelievably low-mileage 240SX is really something else, and although the $100,000 asking price may seem ridiculous at first, if the story is true it is likely worth that much. There is no denying that this is a pristine, unmatched example. Find this one-of-a-kind unicorn here on Craigslist in New York. Thank to reader Sam K. for finding this beauty!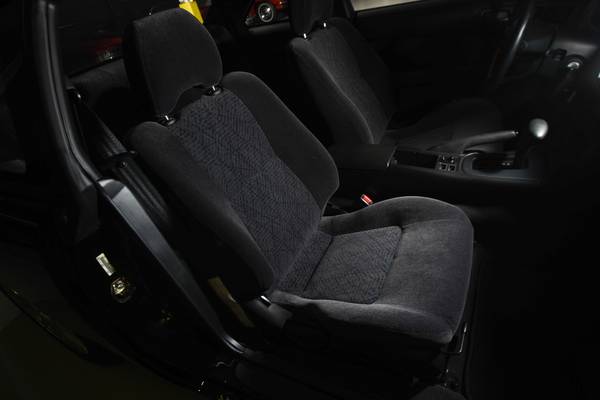 I'm not a fan of the dimly lit, artsy photos. I will say that they are reminiscent of a car commercial, and since this is basically a new car it adds to the effect. However, it would be best to be able to see all of the interior as it should be like brand-new. Nice, clean, unmolested 240SXs of any era are nearly impossible to come by, and "brand-new" examples like this just simply don't exist. I could sit here and praise this car all day, but I'm not going to. While I highly advise reading the entire ad, I'm going to summarize the situation.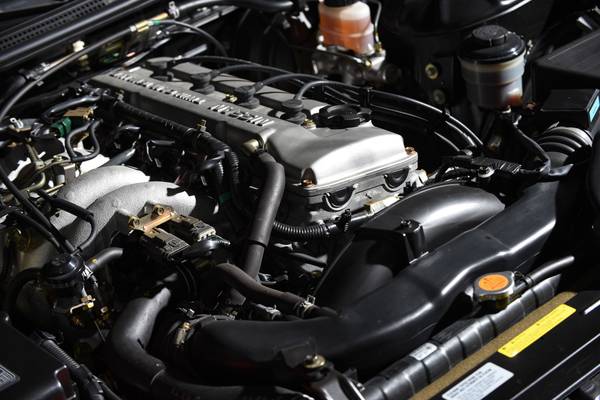 The original owner ordered a new Nissan 200SX in 1997, and waited 2 months for its arrival. After the new 200SX proved to be a lemon, it was returned under the Lemon Law. Apparently, at this time Nissan was advertising that their cars had never been returned under said law and fought the claim hard in court. Nissan lost, had to change their commercials, and had to provide the original owner with another car. He opted for a 240SX in place of the 200SX, and received one. After taking delivery of the new 240SX, the seller decided to replace the oil with Mobil 1. After dropping the rock guard, he was covered in rocks and mud. As his luck would have it, the new 240SX was a flood vehicle that had not been reported and back to court he went. This time, Nissan sent five of their best lawyers to fight the case.
The presiding judge was the same judge that had handled the previous Lemon Law case. Apparently, the judge was not happy with Nissan and they were ordered to provide their customer with the nicest 240SX available at no extra cost. Because production of 1997 240SXs was winding down at this point, the only car available was a very special display car. It was to be put in a case for viewing and taken to auto shows. This car was crafted with higher quality than production 240SXs. This is the car he ultimately received, and the black car that is pictured above. Realizing this car was very special, the original owner stored this car in his sister's living room to keep it climate-controlled and out of the elements. This car went outside a few times a year for cleaning, an oil change, registration, inspection, and an oil change. This Nissan is fully documented with the original paperwork (bill of sale, books, title). A shop manual is included, and this car is wearing its original wiper blades. The original wheels and tires are not on the car, but are included in the sale. This is one special car, and the only one of its kind. Almost certainly, this Nissan will find its way into a museum or the private collection of someone who appreciates it. With a history like that, if kept in the manner to which it is accustomed, this Nissan 240SX will always be unique and only increase in value. If you made it this far, you must have interest in this car and its story. I strongly encourage you to view the original listing, and thanks for reading!