Obscure and of questionable practicality, the Dodge Dakota Sport convertible has perpetually been an answer to a question no one asked. Featuring a true drop-top with a center roll bar, these unusual factory conversions are still conversation pieces today and a beguiling alternative to more conventional convertibles. Though the seller has listed this project-grade example here on eBay with next to no information, the price is right with a Buy-It-Now of $2,600 and some minor rust issues to contend with.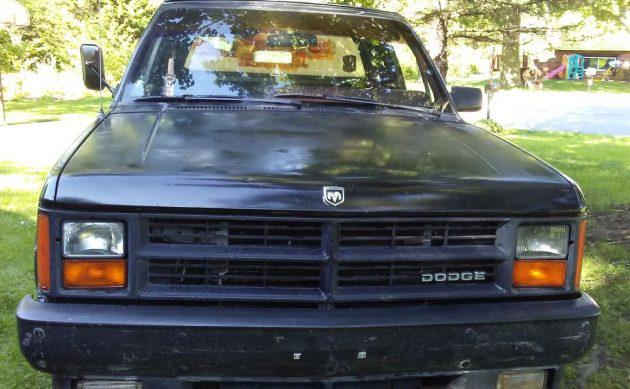 This was an interesting era for the venerable Dakota pickup. In addition to the convertible model, Carroll Shelby was also rolling out the hotted-up Shelby Dakota with a V8, special ground effects and visual enhancements and more. The convertible models had sharp five-spoke alloy wheels, lots of color-matched body cladding and a sweet front air dam. This one is missing the period-correct Bosch fog light shields that were all the rage at the time, but that's a fairly minor offense on the list of cosmetic fixes this Dakota needs.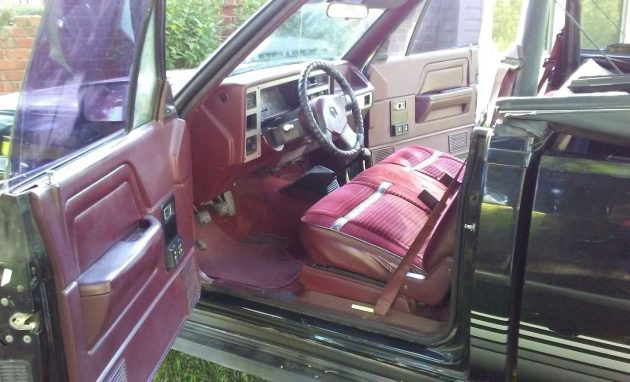 The manual transmission is a definite plus, along with a largely intact interior. The steering wheel cover should disappear when the next owner takes possession, along with the ugly yet period-appropriate tint job. The seller is correct that not many of these unusual trucks were ever made and production was limited, but finding replacement parts for the mechanical bits shouldn't pose too challenging. Re-creating the factory body striping may be more time-consuming, however.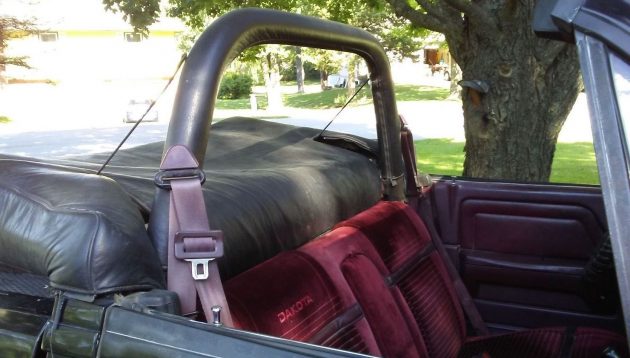 Top stowage was a rudimentary affair, but that's also the appeal of a fairly basic truck with minimal complexity despite the addition of a drop-top. The seller claims 3.9L V6 runs well, and some owners have extricated more power with enhancements like a Jet performance chip, exhaust and K&N cold-air intake. Some performance tweaks with a dropped suspension and Torq Thrust wheels would really set this Dakota apart. For a rare truck with such a low cost of entry, this looks like heaps of fun.