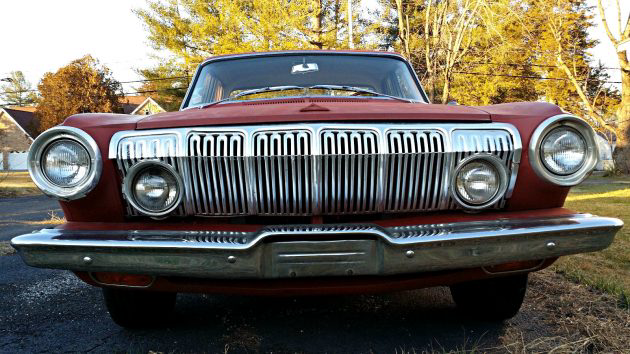 Have you ever wanted to build up a classic car but you were torn on finding the "right" candidate? You didn't want to modify a nicely optioned car, but you didn't want a rust bucket either? Well this '63 Dodge 330 looks like a great start to a possible project car with a claimed 40,000 miles, and its solid body. With very few features, this classic could be a restomod, or simply a modified classic of your choice. This solid starter has an opening bid of $4,500. Check it out here on ebay out of Manassas, Virginia.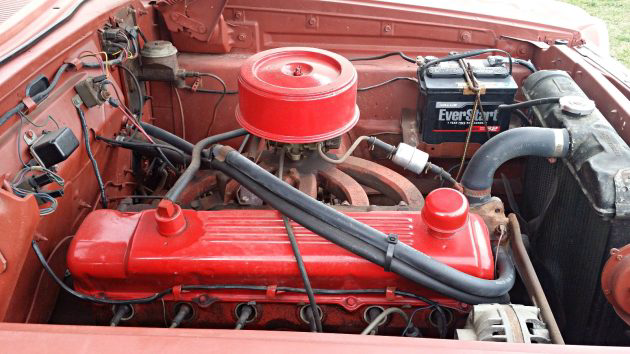 Very simple with little in the way of options, this Dodge is like a blank canvas for a project of your choice. The current 275 cubic inch slant 6 is in great health and has no issues. Another item that makes this car a good choice for a project is that it is a factory 3 on the tree manual transmission car. Surprisingly the wiring in the engine bay is very tidy and well laid out. One peculiar item to take note of is that this Mopar appears to be sprayed with primer on the exterior, as well as in the engine bay. There is puddling near the body tag. Certainly strange, considering this car is claimed to be a 40,000 mile original. Looking at the door jambs and floors, it is clear that this Mopar was originally white.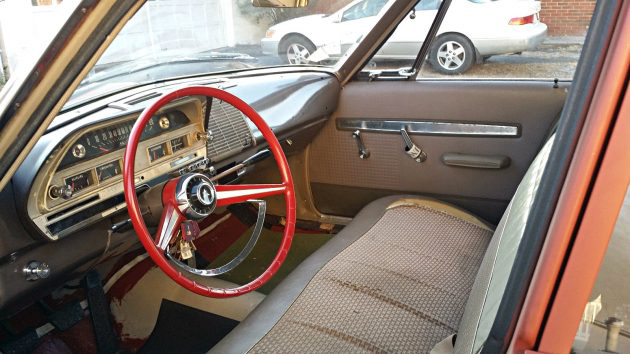 Appearing mostly original with the exception of the red steering wheel, this 330 still doesn't seem like a bad start to a build of your choice. The interior is remarkably original and nice, minus the ripped front bench, and missing carpet. Also all of the sound deadening has been removed, and the floors plugs have been removed likely for "rust proofing." It would appear that someone has used rustoleum enamel based red to paint the floors after the deadening removal.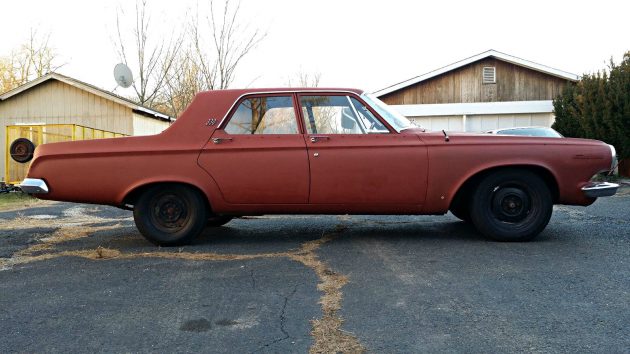 Wearing obvious spray paint, someone took the time to remove the body trim, but not the emblems. A four door may not be everyone's flavor, but I still think this could be a cool project one way or another. Overall the body is straight and rust free, with a remarkably solid trunk. A paint job, or the current rattle can job would suffice, with an engine of your choice, and a few other items to compliment the build. The exterior of this Mopar is complete minus the exterior door trim, which the seller has in boxes ready to go with the car. Seemingly a great starter, what would you do to this solid Mopar?