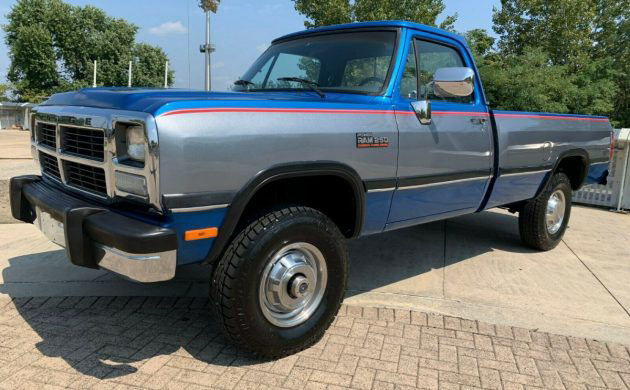 If you were a betting man, it makes sense never to bet against the power of a Cummins diesel. It seems no matter the vintage, if it's in anything approaching reasonable condition, bidders are going to jump all over it. This 1991 Dodge Power Ram has just 71,149 original miles and is described as being "bone stock" in addition to simply being in really nice condition for its age. The bidding has taken off, rising to $17,100 with no reserve and over two days left, demonstrating the power that a clean, stock Cummins-equipped Dodge pickup has in the marketplace. The question is, do buyers treat them as collectibles or workhorses? Find the Ram here on eBay and located in Woodbury, New Jersey.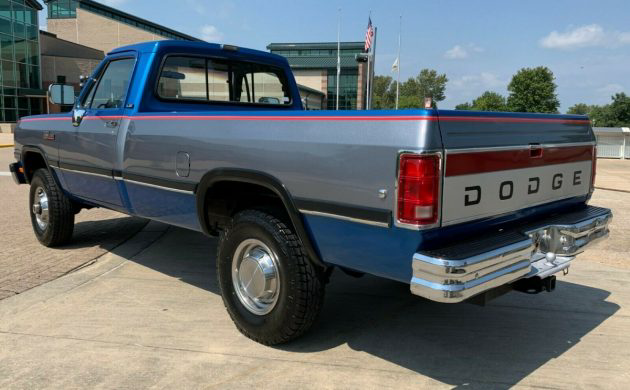 Of course, just like the first owner, it's entirely possible to buy a truck like this and never use it for anything more than driving into town with a modest load in the back, or grabbing a few hay bales off the field every now and again. You'd still get some utility out of it without ever putting its life in danger. The lack of miles for the year and overall clean cosmetic condition suggest that this Ram didn't spend too many nights outdoors once it came home from the dealer, and was looked after carefully from that day after given the original wheel covers remain with the truck and the chrome trim seems downright perfect. The tailgate looks quite nice, too.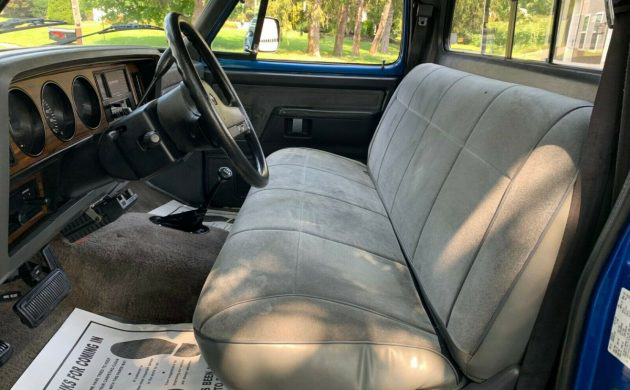 The Ram's interior is clearly used, but overall, in very good condition for something that will eclipse 80,000 miles sooner or later. The cabin is nicely appointed with fake wood trim, power mirrors, windows, and locks, clean carpeting, a factory stereo, and a steering wheel that shows very little evidence of rough handling. The listing doesn't specify whether the A/C still works, but I'd feel confident it did given the previous owners obviously didn't shy away from keeping the Ram in excellent cosmetic condition. Speaking of which, the limited ornamentation it has all presents well, from the chrome grill to the factory badges to the fender flares.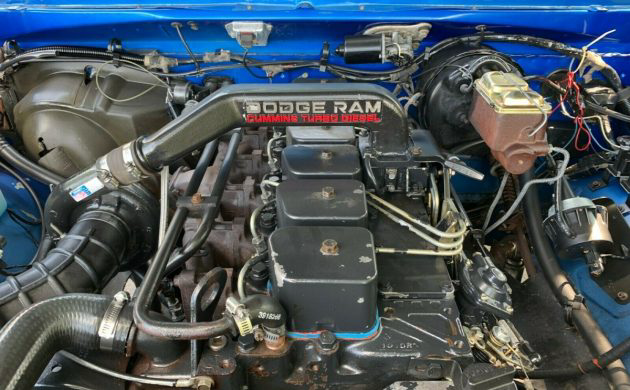 Of course, a survivor-grade Ram of this generation will always be desirable, but throw in a low-mileage Cummins and it's off to the races. The seller doesn't elaborate on any service history, and while the condition speaks for itself, it'd still be helpful to get a sense for how often the Ram visited a Cummins-certified service center. The engine bay is nicely detailed with no signs of ill-conceived modifications, and the seller claims it runs and drives "…100 percent." The competition is usually pretty fierce for these trucks, so I wouldn't be surprised to see the final crest past $20,000. Would you use it as intended or keep it as a Sunday driver?