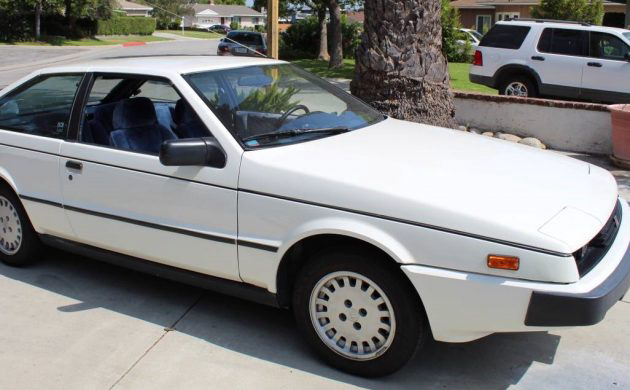 For years, I coveted an Isuzu Impulse. The sexy lines, the covered headlamps, the flat-faced wheels with that crazy checkerboard pattern – oh yeah, I wanted one. In some ways, I think this explains my current fascination with old Isuzu trucks, as I eventually was scared away from the Impulse due to non-existent parts supply and my inability to find the model I really wanted: the 1987 Turbo RS Special Edition. This 1984 model here on craigslist is a typical base model, and even has the optional automatic transmission, making it a total commuter car – albeit one with a body designed by Giugiaro. Thanks to Barn Finds reader Roger for the find.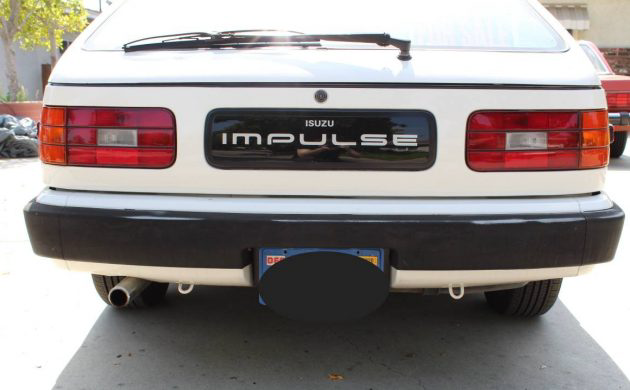 The seller is asking $3,950 for the Impulse, which is located in the San Gabriel Valley. It looks like it retains its old-school California blue plates, which reinforces the Impulse's high state of preservation as being no accident. This obscure Japanese coupe has under 40,000 original miles, so it was clearly used sparingly in its time on the road. When the Impulse was introduced, there wasn't much variety to the equipment offerings, with the transmission being one of the few choices buyers had to make. Later cars are the ones enthusiasts truly covet, with turbocharged engines and suspension systems designed by Lotus.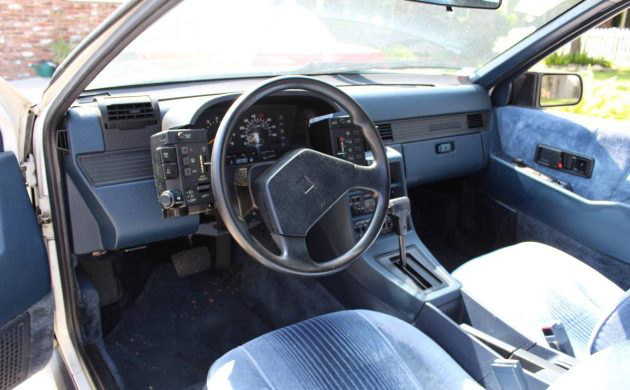 The interior remains in excellent condition, with acres of blue plastic and cloth. The automatic transmission is a bummer, but given the modest performance on hand from the naturally aspirate Impulses, drivers aren't missing out on too much with the absence of three pedals. The early Impulses have a few different design tweaks to distinguish them from later models, including the fuzzy carpeting on the upper portions of the door panels, which seemed to be a standard Japanese car feature in the early part of the 80s. The seller notes the A/C still works, but may be losing some of its chill factor.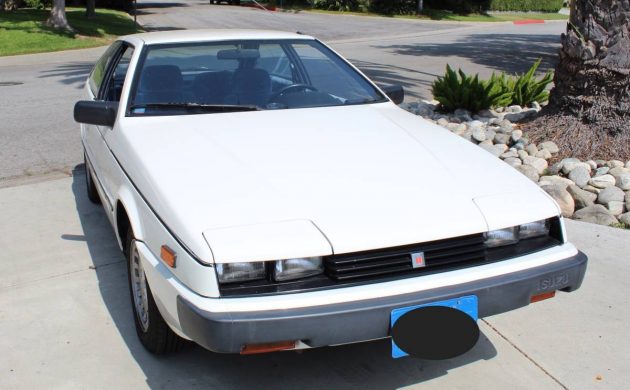 Body panels look laser straight, and the seller notes it comes with a clean title. No word on whether the paint is original or if there are any accidents in its past, but the good news is the Impulse appears to be rust-free. The original antenna still proudly extends from the A-pillar with no sign of it being bent by a low-hanging parking garage sign, and while it's not the desirable turbocharged model, this clean survivor will still get plenty of thumbs up at the local Radwood show or cars and coffee gathering – assuming we're ever allowed to attend one of those again!