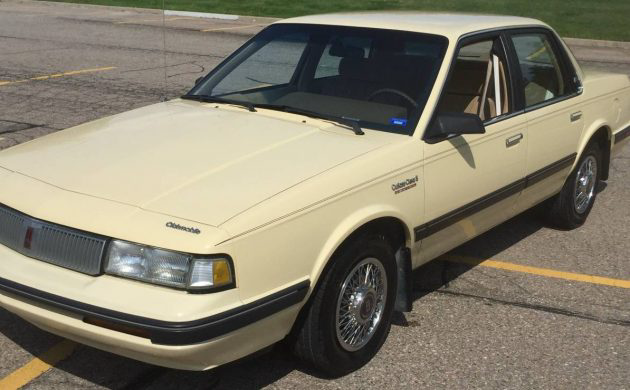 I can't believe that I'm writing this. A Cutlass Ciera? Really? What happened? I admit, it's not a typical Barn Finds car but the condition and the mileage of this very common Oldsmobile is compelling. Besides, my father, who was a member of the greatest generation, like so many of his contemporaries, owned two, and I did drive them, both, so I can relate. This extremely clean example is located in Ann Arbor, Michigan and it's worth a closer look. You'll find it available, here on craigslist for $4,300 or best offer. Thanks to Ikey H. for this tip!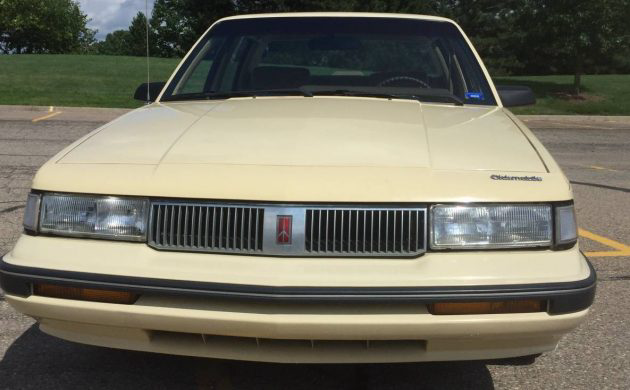 The Cutlass Ciera was produced between 1982 and 1996 in both two and four-door sedans and a station wagon variant too. Estimates are that there were about 1.5 million units assembled over that fifteen-year run. The bland and boring, or euphemistically "conservative" styling, notwithstanding, the Ciera was a hit by any measure. While a common sight on any street, in any domestic locale for many years, they're still rolling America's streets today; I noted a well-worn example earlier this week.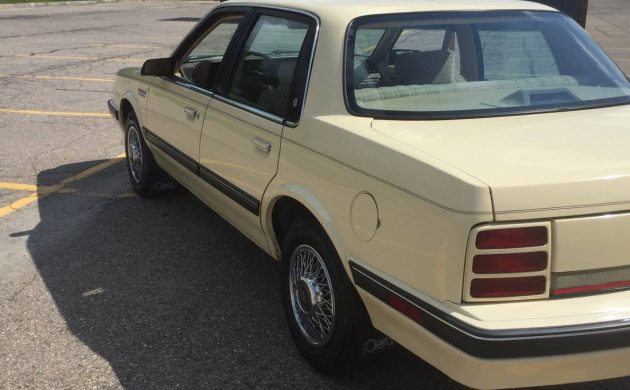 This Ciera is being advertised as a one-owner car with only 33K miles – which means it's probably a two-owner car if you consider the seller. To cut to the chase, there's nothing obviously wrong with it. It's an inconspicuous color but then it's an inconspicuous car. The seller claims that it has been garage stored and that's certainly easy to believe. It is not stated if it is a life-long Michigan resident, but if it is, the non-use time period definitely covered the winter season. While I usually eschew wire wheel covers, I have to admit that this Olds wears them well.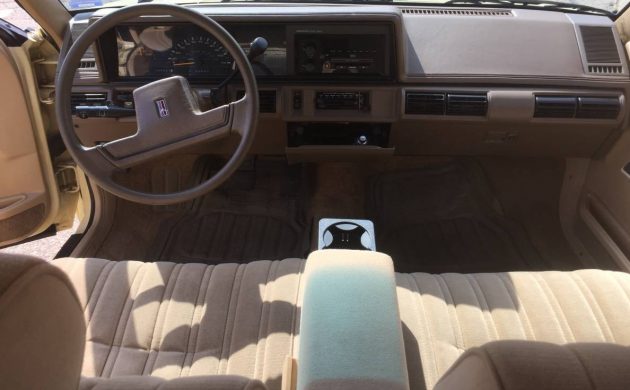 The interior matches the exterior which is pretty remarkable considering how camel-colored cloth shows dirt. There is no sign of wear, anywhere. This Ciera is equipped with those goofy three-point safety belts that attach to the door but I never found fault with them. And then again, I was never in a crash where the door came flying open either. The seller states that the A/C is "ice cold", good to know.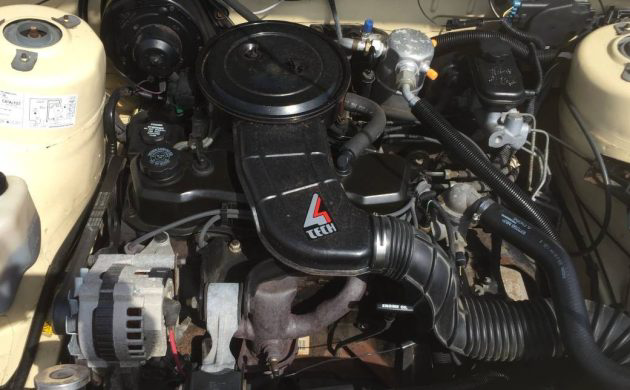 The surprise for me is under the hood, most Cieras came equipped with a V6 engine, which in 1992 was a 3.3-liter unit. This Ciera is equipped with a 98 net HP, 2.5 liter, in-line, four-cylinder engine known as the "Tech 4" which also operated under the GM nom de guerre as the "Iron Duke". The seller states that it is so clean that you "could eat off of it". Agreed, but no thanks, I'd rather know how it runs. Well, I do know how the Tech 4 operates in general, coarse and agrarian, but I'm referring to this specific engine. The Tech 4 is a perfectly durable power plant, so with only 33k miles of motoring, it should prove to be reliable. The "Duke" is hooked up to a four-speed automatic transaxle.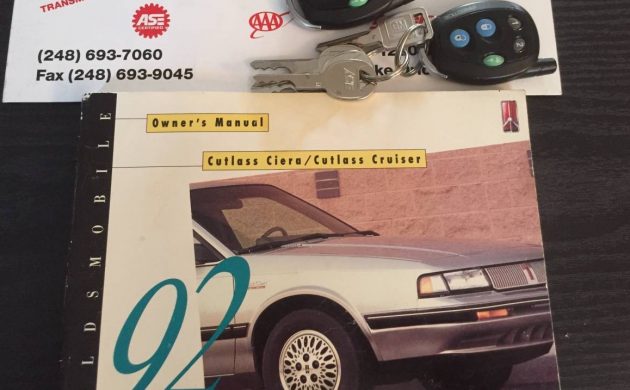 The Ciera was a perfectly apt car for people who really weren't car people, they were motorists looking for reliable, no drama, transportation at a reasonable price and the Oldsmobile brand still had some cachet in 1992. My experience is that the Ciera did nothing badly but nothing really well either. The throttle response always seemed touchy on tip-in, the car would lurch with some authority at first and then quickly flatten out, even more so with the Duke. Handling? Not great at speed and the maneuvering was tantamount to a hog with a steering wheel attached to its head. But then when you really aren't a car person and you are looking for reliable, no drama, transportation at a reasonable price from a brand with some cachet, the Ciera was your ride. Considering this Oldsmobile's condition and low mileage, and negotiable price, this one is a buy don't you think?