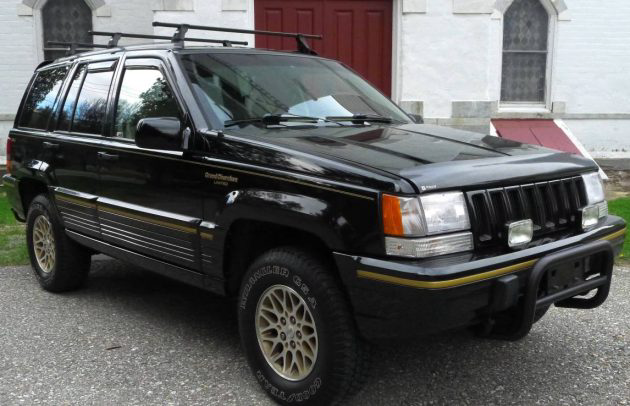 Seeing vehicles in mint, unused condition that you've grown accustomed to seeing in junkyards and converted into hoopties can be a trip. This 1995 Jeep Grand Cherokee Limited here on craigslist has just over 9,000 miles from new and is located in a town near and dear to your author's heart – Poughkeepsie, New York, where I can only imagine which of the few remaining prominent families left in my hometown had this beauty locked away in the garage.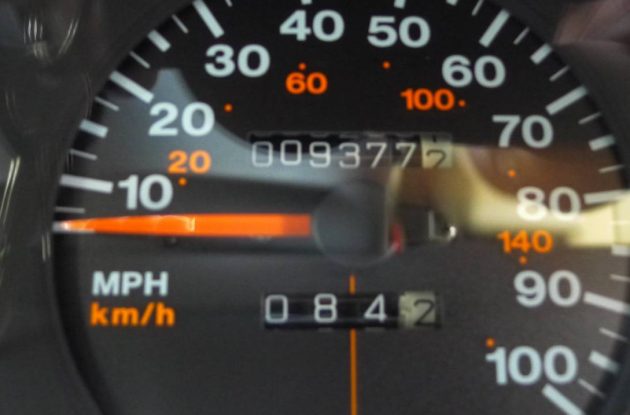 The Limited was the top of the line model for the year, but that didn't mean it wasn't a true Jeep underneath. In fact, one might even argue it was closer to its roots in 1995 than it is today, despite both generations placing an emphasis on luxury. The ZJ platform Limited came equipped with Quadra-Trac full-time four wheel drive, and despite the likelihood of this example never venturing off-road, it can be a decent rock crawler with the right tires. Lift kits, transfer case upgrades and larger tires are all common modifications.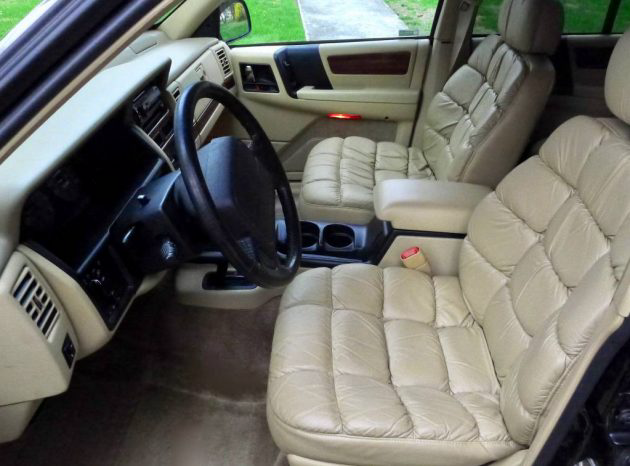 However, this example should simply be preserved and enjoyed. Power and heated leather seats, heated mirrors, a power sunroof and keyless entry were all standard features. Although the puffy leather isn't in style today, this Limited's interior still looks all sorts of comfortable with plenty of room for kids and their stuff. On the outside, the Limiteds all received unique wheels with gold inlays and color-matched lower body panels. All of these features appear to be in mint condition on this example, but the seller doesn't verify the functionality of finicky items like power seats.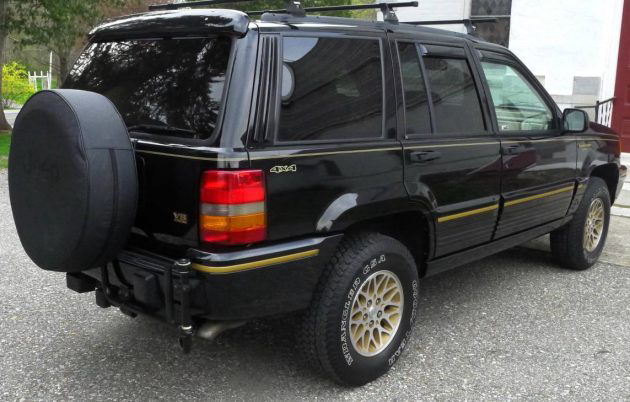 Roof rack, tow hitch and exposed rear tire carrier all point to an original owner who read the options catalog carefully and then ordered one of everything. When is the last time you saw a Grand Cherokee that hadn't already been converted to off-road use or just thoroughly trashed? Black with gold accents is one of the best color combos these Limited models came in, and the $11,900 asking price hardly seems unreasonable considering you'll not likely find another one this nice anytime soon. Thanks to Barn Finds reader Al Go for the find.