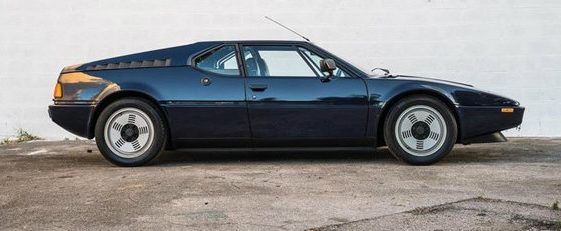 The BMW M1 is among the most iconic in BMW's stable, produced in limited numbers and with a clear motorsports lineage. As far as recipes go, you don't need much else to attain legendary status in the sports car world. As such, these are valuable machines that rarely come up for grabs, especially in colors other than red. This Dark Blue example found here on duPontRegistry.com doesn't have a price listed, but as the saying goes: if you have to ask, you probably can't afford it.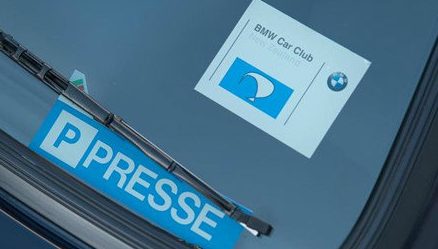 After seeing the familiar BMW Car Club of America sticker in the USA for years, it's interesting to see other parts of the world still use the same basic design, albeit with their respective country filled in. As a former journalist myself, I'd love to know if this M1 belonged to a member of the press, and how in the hell they were able to afford an M1 on a reporter's salary. Perhaps they were a media magnate and the press sticker was just extra candy for being a somebody.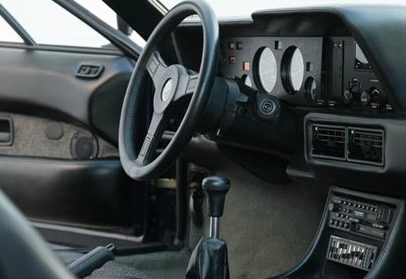 The M1's interior is as driver-focused as it gets. Developed in concert with some former Lamborghini engineers, it should come as no surprise that the M1 had racing pedigree baked into its DNA. Featuring the twin-cam M88 straight-six cylinder motor, the M1 produced 273 b.h.p. in street form. That number may not seem huge today, but the prodigious amounts of power it could produce in turbocharged racing versions competing in the Procar Championship was nothing short of impressive; 850 b.h.p. was not uncommon.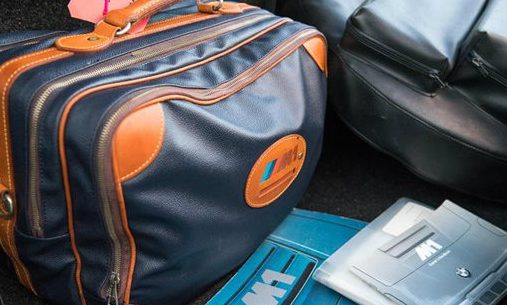 Of course, what would an exotic performance car be without its own factory luggage? Ask any collector of BMW memorabilia and they'll likely tell you a piece of genuine M1 luggage is high on their list of wants. Although it screams "fanboy" to park your M1 and then strut across the parking lot holding your matching luggage, it only becomes obscene if the owner had the matching aviator sunglasses and BMW-branded track suit on at the same time. This M1 will remain in the hands of the select few; hopefully it still gets driven from time to time.