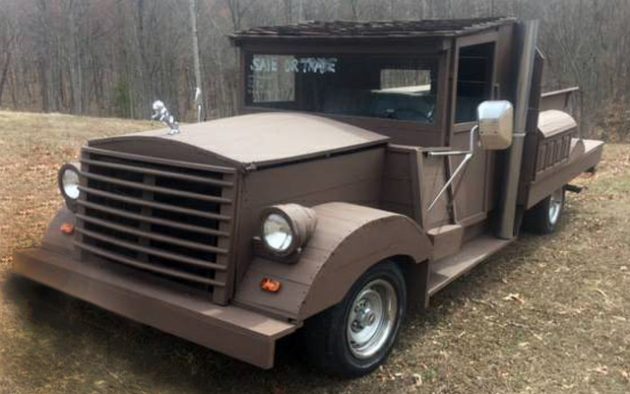 Maybe the title of this one should be Wooden Wonder. I wonder what makes a person build a custom truck out of wood? This unusual build is a 1979 Chevrolet Wooden Truck where the body is made of wood and it's planted (ah-hem) on top of a 1979 Chevy truck frame. It's on craigslist in Williamsburg, Kentucky with an asking price of 2,500-sawbucks.. or, dollars.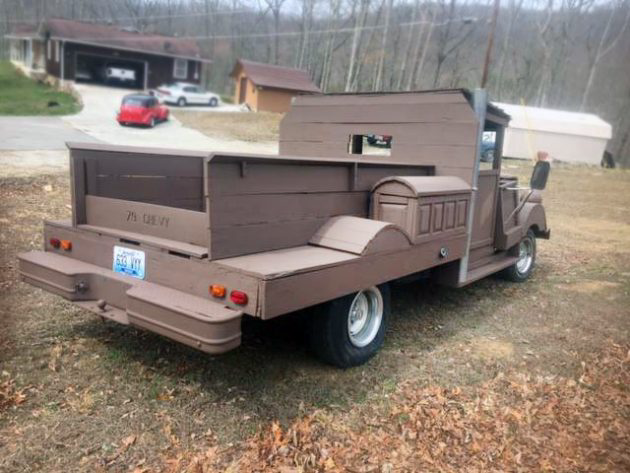 I wouldn't know where to start in making something like this, although I guess it's like anything, just sketch up a couple of ideas and get started. Now, the why is a different story. It's a pretty creative piece of work, that's for sure. The front end looks pretty mean, I can't imagine that it would be fun to have this truck barreling down on you on a skinny country road.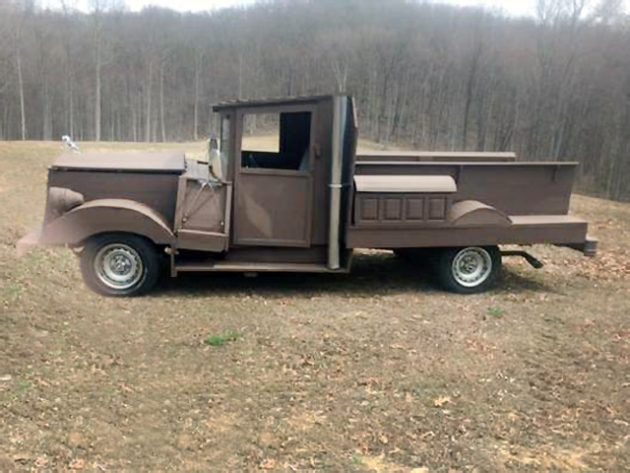 You will, without question, be thee only one with something like this at the next Cars & Coffee event. I wouldn't suggest putting a grill in the back and selling hot dogs, though, I don't see a fire extinguisher anywhere in the pics. It had to be quite an endeavor to do a project like this and they say that it looks good and drives good. It has new tires and a new interior.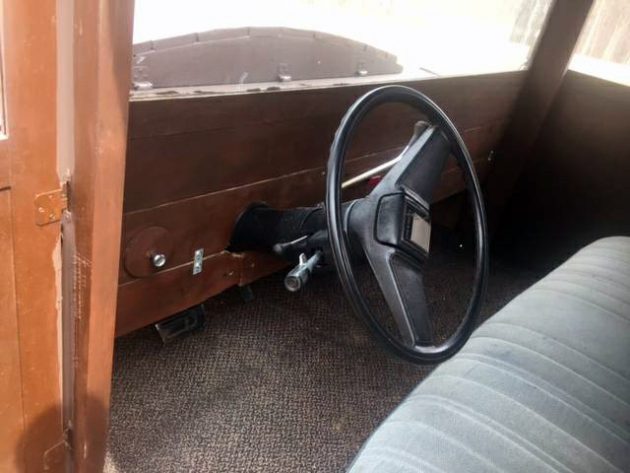 Which looks like this. Ha, no really, that's it. If that isn't a literal dash-board I don't know what is. You probably aren't going to go too fast with this one anyway so no need for a speedometer, or gauges, or much else.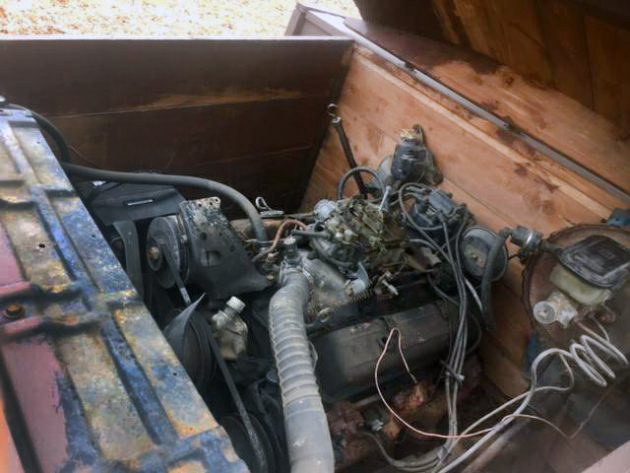 So, sellers, case in point: a guy makes a vehicle, OUT OF WOOD, and he still includes interior and engine photos! Why can't every seller include those, even those selling regular ol' formed-sheet-metal vehicles?! Come on! This is a 350 V8 and it's said to run good. I have no idea how this vehicle would work without flexing and pulling itself apart, but it must not do that, right? Have any of you made a wacky wooden creation like this?