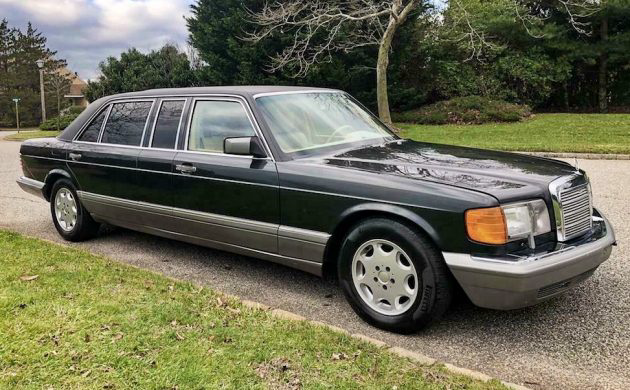 It's of little surprise to see this Mercedes-Benz 560SEL limousine listed in Southampton, New York, one of the toniest towns on Long Island. The long-wheelbase sedan has catered to some high-end executive ownership in its time on the road and has accumulated a mere 43,733 miles. It remains in very good shape and is listed here on eBay for $39,000 with the option to submit a best offer.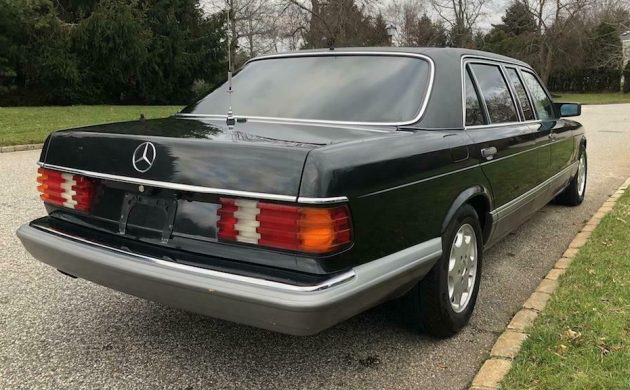 While we've occasionally featured gray-market limousines that have somehow arrived in the U.S. with little to no backstory, this 560SEL was supposedly originally ordered by a well-known boxer before transferring to a Beverly Hills magazine publisher. The Mercedes clearly has never fallen down the slippery slope of increasingly cash-strapped ownership, instead, remaining in a high state of preservation.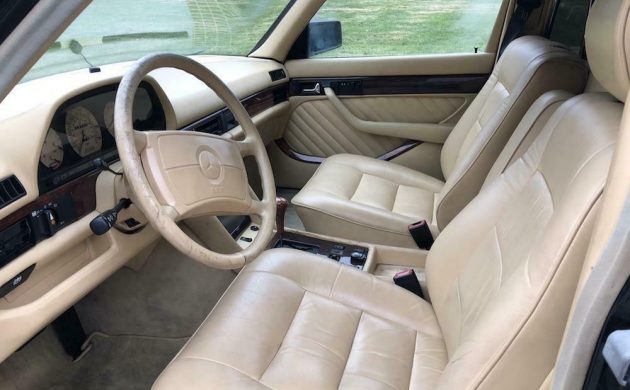 The interior is definitely a highlight, with leather front buckets aging nicely. The Mercedes was almost certainly used as a chauffeur-driven vehicle, as I can't see either of those owners piloting their own stretched Benz. I can't recall seeing many color-matched leather steering wheels in Mercedes of this vintage, so I have to believe that is a custom touch. The seller notes the car's builder as Carat Duchatelet, a Belgian manufacturer that services heads of state and royal families.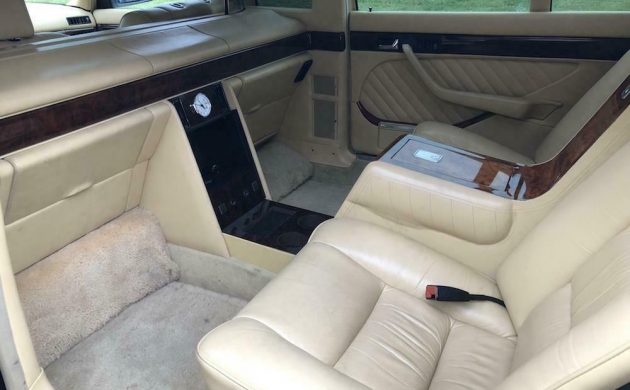 The Mercedes isn't overly spacious, at least in terms of what you typically picture when thinking of limousines. The cabin is clearly quite generous for one or two people, but I'd assume most owners preferred to ride solo in the rear. No details on maintenance are offered, though the seller notes it includes some modern touches like a back-up camera and booming sound system. If you're looking to put your feet up instead of your foot down, this may be the ride for you.