Here's a 1971 Pontiac Grand Prix J that's being advertised as half off. It looks pretty intact to me, so maybe which half is up to the buyer. I'll be here all week! All jokes aside, this personal luxury Poncho is said to have been in storage since 1980, and boast just 30,000 original miles, making its newly reduced $7,000 (or $6,998, if you're sticking with the ad title and two dollars makes a difference to you) pricetag look pretty tempting. You can find it on craigslist in Novato, California.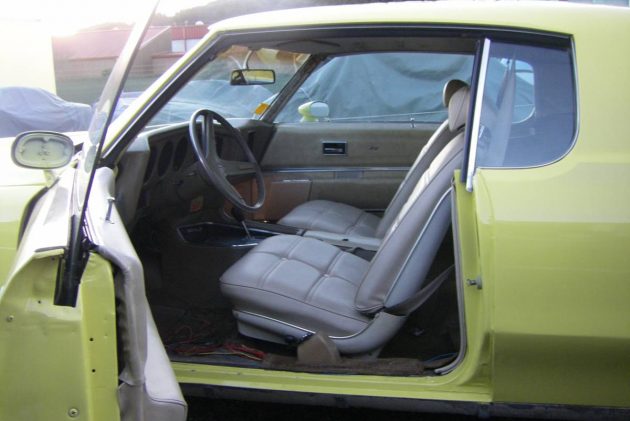 This yellow paint looks awfully fresh, so I have some questions about how recently this car came out of storage for the seller, who appears to be a big exclamation point enthusiast. The car is claimed to be numbers-matching, with its original 400-cubic inch V8, although output is also claimed to be 400 horsepower—fully 100 more than Pontiac advertised in 1971, and that was before they switched to the net rating of 255 hp. Nevertheless, the car is said to run and drive well, and need only front turn signal lenses and registration to be road-ready. I think you're going to want a new side-view mirror, too, buddy. Fun fact: the Grand Prix's J and SJ model designations are a nod to classic Duesenbergs, and its neoclassical styling bears some resemblance to Virgil Exner's 1966 proposal for a revived Duesey.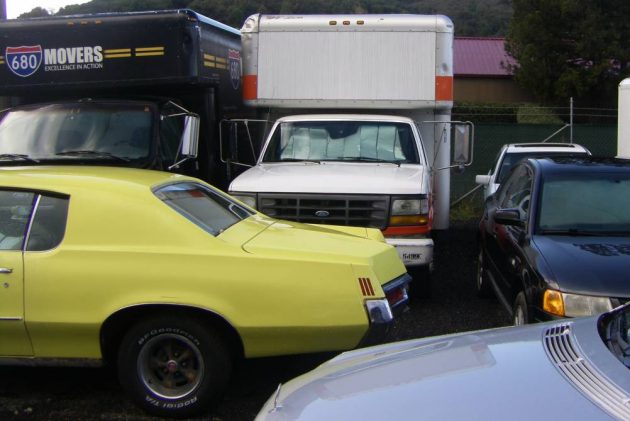 This interestingly composed photograph shows the GP in its current storage facility habitat, but it also shows of the boat-tail rear—carrying on the neoclassical theme—that was new for 1971. I'm a little torn on the styling of the '71; I prefer this aspect to the plainer rear of the 1969-70 Grands Prix, but I also prefer the quad-headlight front of the earlier cars to the Monte Carlo-esque visage of this vintage. Either way it's a handsome big coupe; call it a wash—just don't call me late for dinner. Speaking of which, this Pontiac comes equipped with a "factory tacometer." Yum!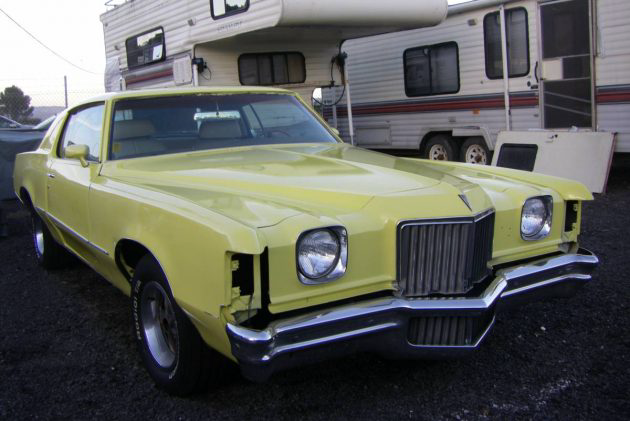 In all seriousness, this looks like a pretty substantial car for $7,000, with fairly minimal immediate needs assuming that all of the post-storage freshening listed in the ad was done properly. The original $14,000 ask might have been a bit of a stretch, but what do you think—at half off, does this Grand Prix make the cut?