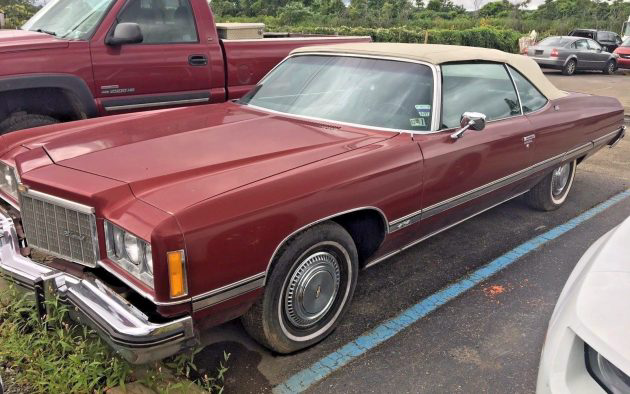 The seller of this clean, original '74 Caprice Classic convertible wants to talk about how it's one of 600 such cars equipped with the 454-cubic inch V8, and I hate to derail a good conversation, but, man, all I can see when I look at this car is Marcia Brady beating her stepbrother Greg in the world's slowest slalom in an identical car on The Brady Bunch. If you ever wanted to walk (or drive, I guess) a mile in her chunky-heeled platform mules, here's your chance! You can find this one on eBay in Pennsylvania with a $19,995 buy-it-now.
It's cliché by now to point out how big '70s cars are, but if you need a refresher, then-18 year old, 5′ 3″ Maureen McCormick should provide a handy dose of perspective. Also note that the seller of this '74 is unable to fit the entire car in any of the photographs.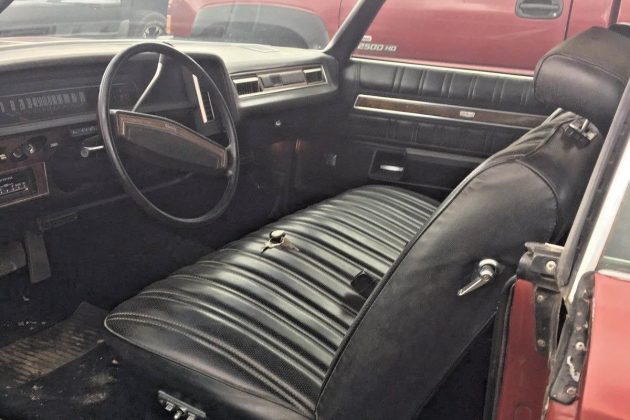 In the absence of any petite blondes behind the wheel, the big V8 is the ostensible star of this car, but curiously, no pictures are provided of the engine bay. Mileage is claimed to be right around 72K, which is believable from what we can see of the car's condition. There's no mention of any rust (or lack thereof, for that matter), of whether all accessories, including the power front bench seen here, work, or of any maintenance that's been done, so there are a lot of unknowns here for $20 grand. I do like the filagree on the steering wheel woodgrain—that's fancy!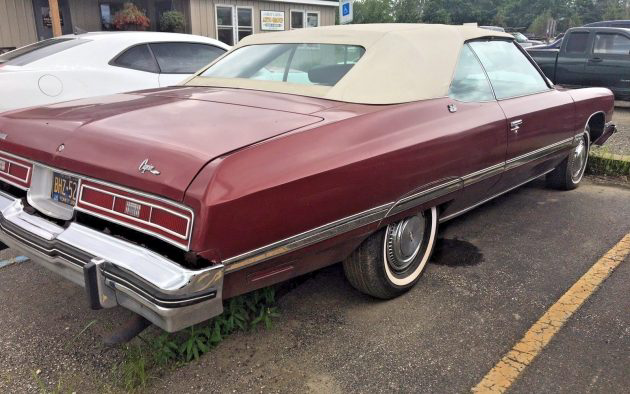 For the most part, this Caprice looks like a pretty nice unrestored example. As usual, the plastic filler panels between the body and bumpers have crumbled, but otherwise the body looks very straight. The ad text lists 20″ wheels among the car's features, but unless it's been converted to near-donk status since the pictures were taken, those look an awful lot like the original fifteen-inchers sitting on whitewalls that don't quite match front to rear.
How much value does the 454 add to this car? For $20K, I'd like to know a whole lot more about its condition before clicking "Buy It Now," and even if everything else about this car checks out perfectly, the price still seems kind of high. The chance to re-create for yourself even a moment of Marcia Brady's charmed life, though? That's priceless.