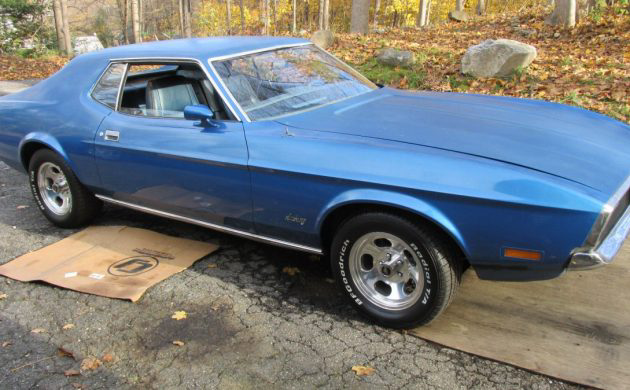 This 1972 Mustang is a nice looking car that is hiding a secret. Under that shiny body, the current owner has spent a significant amount of money on the mechanical components of the car, and it should make the car perform quite nicely. You will find the Mustang listed for sale here on eBay. It is located in Waterbury, Connecticut, and is being sold with a Bill of Sale and a CT Registration, as Connecticut does not provide a title on older vehicles. The owner has set a BIN price of $12,500 for the Mustang, although there is also the option to submit an offer.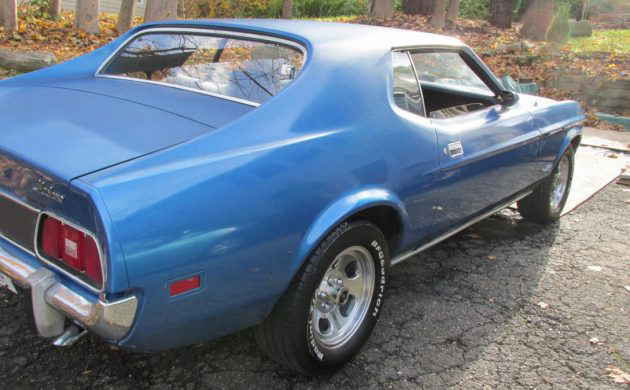 The outward appearance of this Mustang is quite nice, with the blue paint exhibiting a nice shine. It's hard to be sure from the photos, but it is possible that some of the horizontal surfaces may be slightly faded, but this could also be due to the light. The owner states that there are a couple of minor rust spots in the body, but these are hard to detect in the photos. The car has new floors and a new trunk pan, but there is apparently a 1″ hole in the trunk which will need repair. He states that under the car is rust-free, but we don't get any photos of this.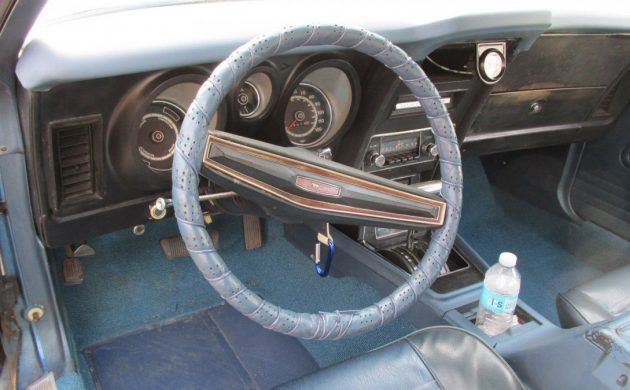 The interior has been fitted with new carpet and a new dash pad, but there is more to do in there. The car comes with a new headliner which is still in the box. The front seats are showing some wear and seam separation. This may be able to be repaired, or it may be easier to source new covers. The cards for the door trims are also warped, so these may also require replacement. Hopefully, I'm not the only person who finds that aftermarket gauge hanging down in the center of the dash to be irritating. That is something that I would have to change.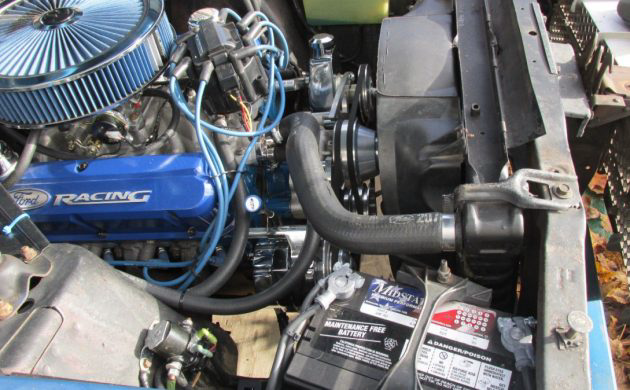 This is where the owner has invested some money, and what he has had done sounds very nice. The car is fitted with its original 302ci V8 and C4 automatic transmission. Both have recently undergone some pretty extensive work, and the car has only traveled 500 miles since this work was done. The engine has had a complete rebuild, and it now sports new pistons, a new cam, new Edelbrock intake and carburetor, a double row timing chain, new oil pan, high volume oil pump, an HEI distributor, and aluminum pullies. The transmission has also been rebuilt and features a shift kit and finned oil pan. The car also has new shocks, a new master cylinder, and rolls on new alloy wheels and BF Goodrich T/A Radials.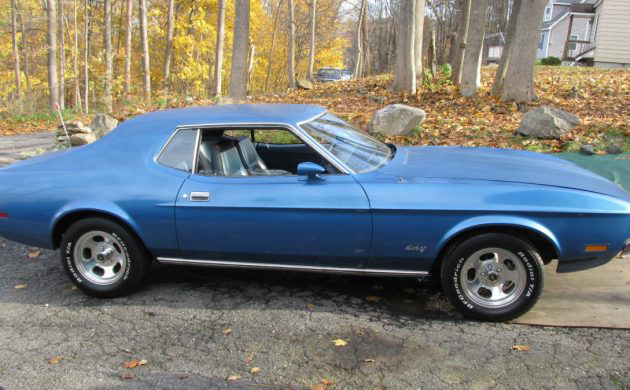 This is a nice looking Mustang that promises to provide some pretty respectable performance. It might not be one of the more desirable models, but it appears to be a solid car that should provide good performance and long-term reliability. If the body of the Mustang is as solid as the owner claims, then this is a car that you could drive and enjoy immediately.