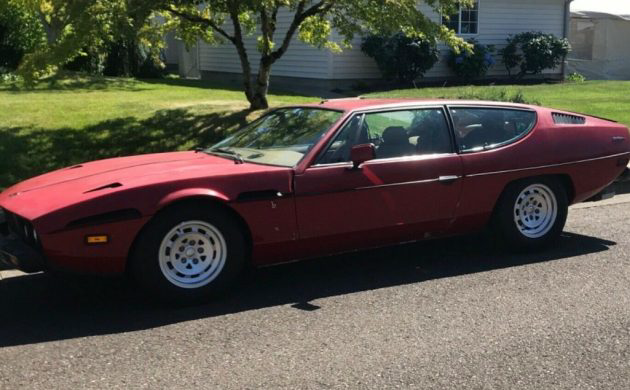 This 1978 Lamborghini Espada is one of the great touring cars ever made, built in an era when Ferrari and Lamborghini were churning out four-seater grand tourers on a surprisingly regular basis. This example has been mechanically restored, with a rebuilt engine and multiple new components installed that should make it fairly simple project for the next owner to finish. The seller mentions that it needs fine-tuning and a paint job, but that the 16,000 miles is believed to be original. Despite the need for a tune up, the seller claims it is still quite fast. Find it here on eBay where bidding is just over $35,000 with the reserve unmet.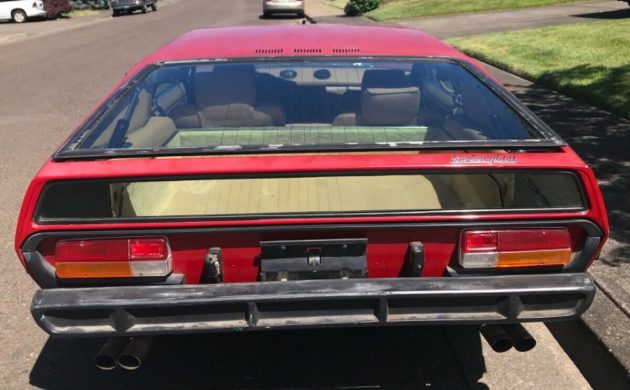 Despite the need for a paint job, the seller notes it is rust-free. The Espada, to me, sounds like it's at the point you want to buy one of these for a discounted price as much of the heavy lifting is already done, but the seller notes it's far from finished. The body does look quite straight, but you can see the rough spots in the cosmetics, from the paint fading to the black trim being scraped off in places. The Lamborghini is located in Oregon, which is one of the kinder climates to vintage cars. The listing reads like the Espada was well on its way to being restored before the seller's "computer illiterate" friend decided to move it along. It will come with a clean California title.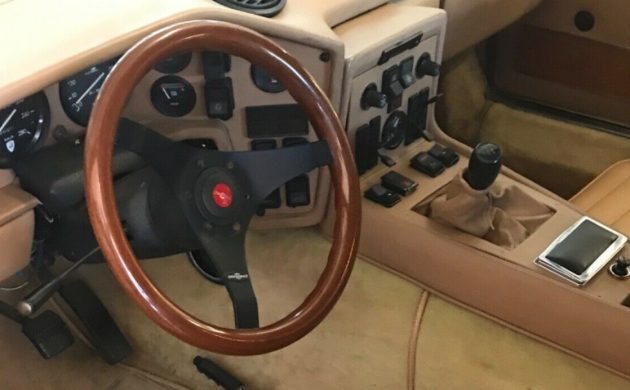 The interior isn't too shabby, and that's because this area of the car was restored. The seller notes that the carpets, carpet overlays, and tan leather are all new, so that's another huge amount of work off the list of the next owner. As someone who owns multiple project cars, there's always a point where a car becomes very hard for me to sell because so much work is already done; to me, this Espada is at that point of just needing a final push over the finish line to wrap up. Having the engine rebuilt and the interior re-done are too big (and expensive) jobs done that would definitely keep me in the project long enough to see it completed.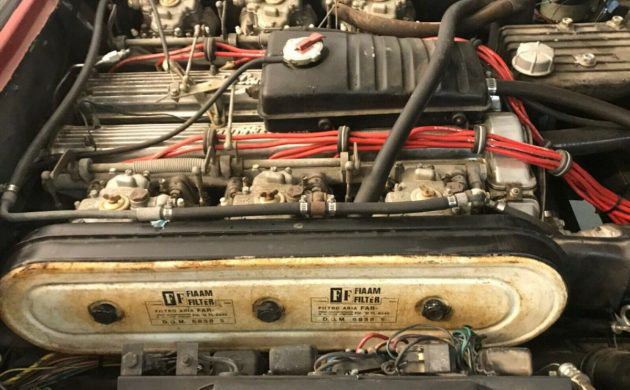 Hell, even the A/C and heater systems have been rebuilt! Other new parts include all new stainless steel sleeved brakes by White Post Restorations, brake boosters,  clutch slave, brake and clutch reservoirs, replacement factory windshield and gasket, starter motor, and battery. That's a huge list of "To Do's" off of the next owner's list, and I'm not surprised the reserve hasn't been met as the seller is likely into it for more than the current bid – and finished Espadas are certainly worth well more than what's being offered. This is a car I would gladly own with its slightly tatty cosmetics on the outside and drive the doors off of in the meantime.