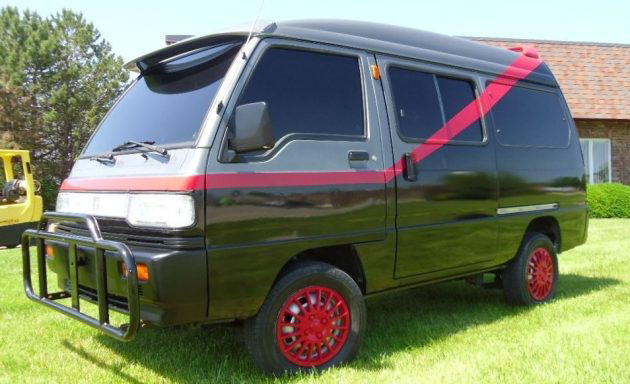 Does anyone even remember the A-Team? It was a TV show that ran from 1983 to 1987 and then a movie in 2010. The original van in the TV show was a 1983  GMC Vandura. Would "Mr. T" even fit in this one? This van is likely made by the China Motor Company with either a 0.9 liter Mitsubishi engine or a 1.06 liter 4-cylinder. This van is capable of highway speeds, but the vans imported to the US are limited to 25 mph, although the listing says 35 mph. This one is listed on eBay in Mundelein, Illinois with a BIN of $4,995.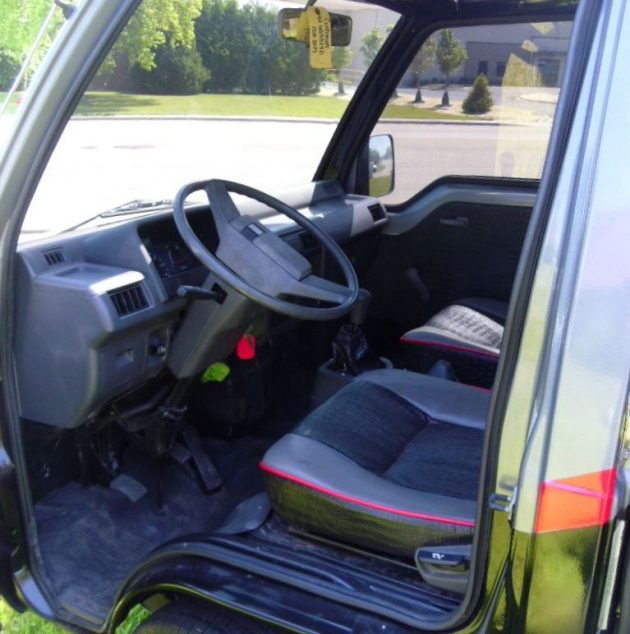 Inside, it looks like a real van. It even has A/C. Even the upholstery was redone in the A-Team colors!  The overall height is a couple inches short of 6′ or about a foot shorter than the original van, so it's not going to be roomy. Can you imagine Mr. T hunched over the steering wheel trying to look tough?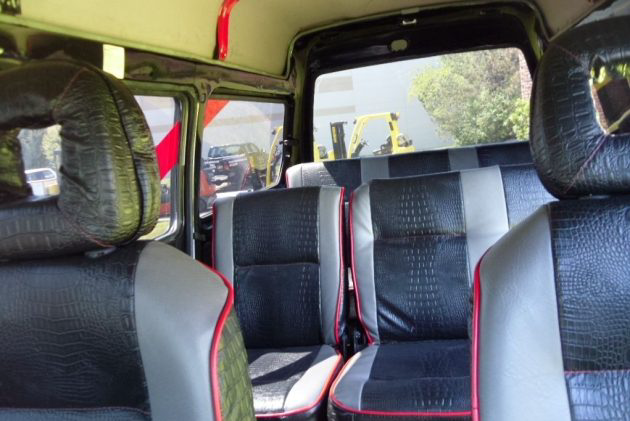 This van is less than 12 feet long, about 6 feet shorter than the original, so the A-Team would be a tight squeeze back there.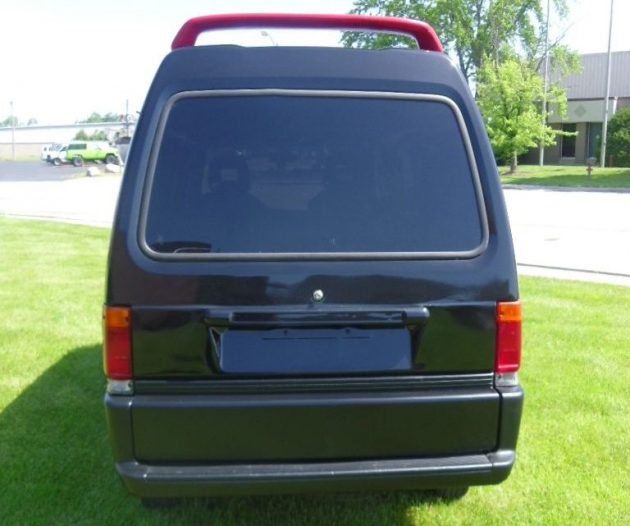 There's even a replica spoiler. So, if you're a big A-Team fan and you've outgrown your toy A-Team van, perhaps this could be the next step up. They say there's a butt for every seat or is that a seat for every butt? Is there a buyer for this Cushman? Remembering Mr. T, his signature line "Pity the Fool" comes to mind. Is anyone thinking of installing an LS engine?