Mom? Mom! Why are you having your son sell your car? I hope it's because you have a new one! This 1977 Mustang II was purchased new by the seller's mother and is said to only have 40,706 miles. I think the paint is original, or at least most of it is, and it brings some memories home to me as I took my first driving test in a 1978 Mustang II hatchback (yes, I did pass). It's listed for sale here on craigslist in Tacoma, Washington for $4,500. Thanks go to Barn Finds reader Pat L. for sending us this great find!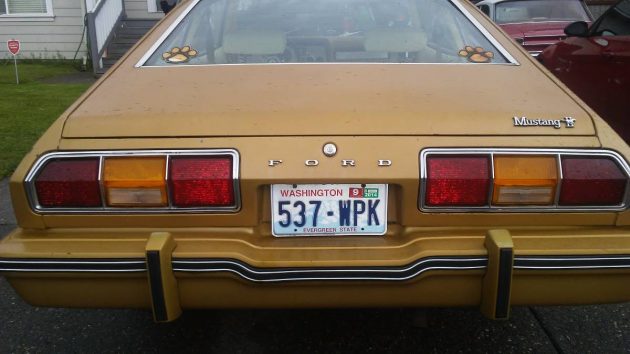 Every time we list a Mustang II it polarizes our readers. Some feel that the car saved the Mustang nameplate while others feel it's an overgrown Pinto. Feel free to debate the point in the comments, but even those that don't like the car can't argue with the condition of this one. It looks to be relatively un-rusty and I think the discoloration of the bumpers isn't a repaint, it's irregular fading of the different types of paint used for the sheetmetal versus the plastic.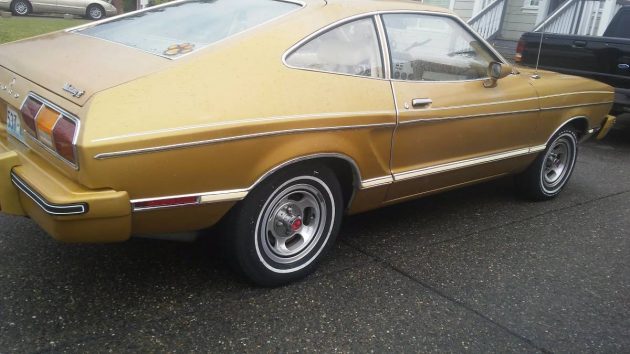 What I really don't understand is the folks that don't like the looks of the Mustang II; I find it very evocative of the earliest Mustangs and a genuinely pretty design–especially the hatchback (fastback) models. The factory slotted aluminum wheels are pretty too, although I can't say I like the whitewalls or the aftermarket body side molding.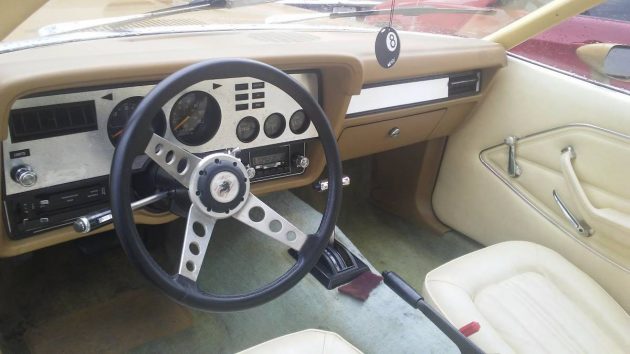 The interior looks genuinely nice apart from carpet fading. I remember really liking the steering wheel of Dad's car and this one has the same interior. I'm also impressed with what looks like an un-cracked dash pad.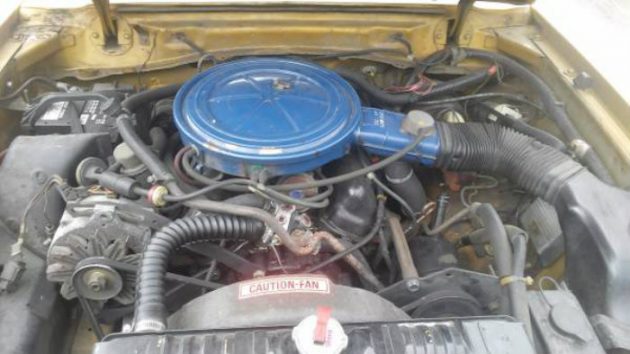 Unlike Dad's car, which had the 2.3 liter four cylinder, this car has the 2.8 liter V6. I can believe the 41k miles given the underhood appearance. Based on the license plate, the car hasn't been licensed in a few years, so it's general driving capability is probably worth checking out, as well as brakes and other things that can deteriorate over time. But at an asking price of $4,500, I wouldn't wait too long if you are interested! Does a Mustang II bring back any memories for you, and are they good or bad?